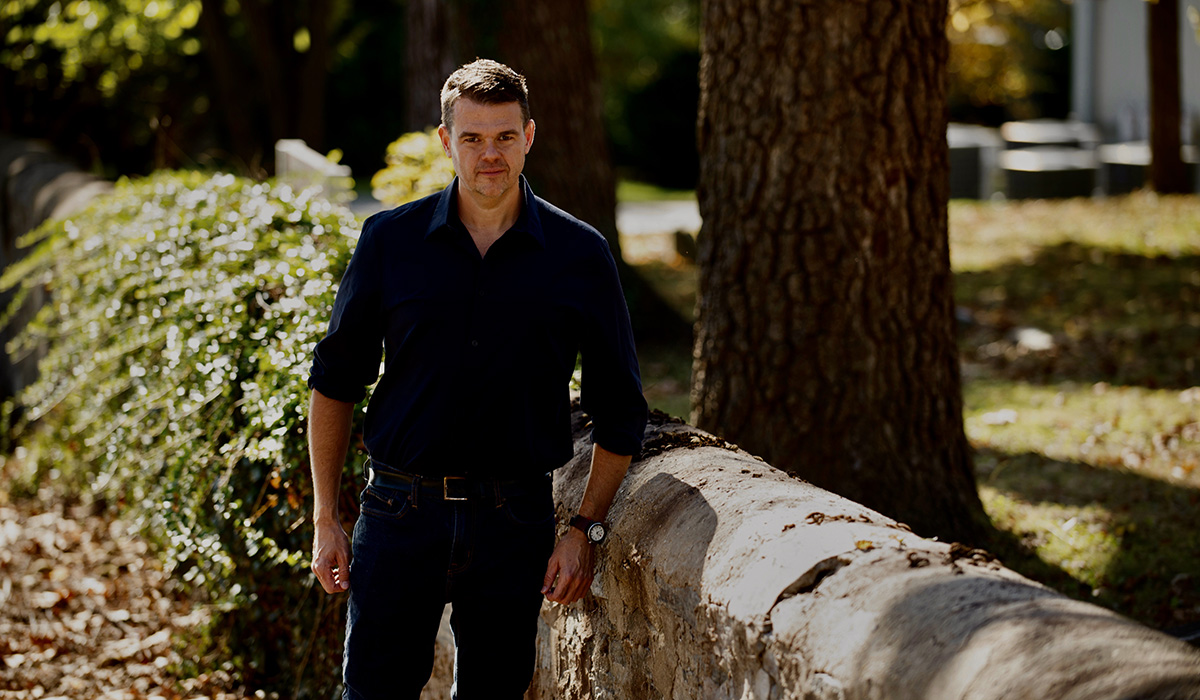 Jim Downs, the Gilder Lehrman-National Endowment for the Humanities (NEH) Chair of Civil War Era Studies and History, has been elected to the Society of American Historians. Founded in 1939, the society recognizes and promotes literary distinction in history and biography through the writing of books, essays, film, drama, museum exhibitions, and other emerging works of public communications. Downs is one of the few scholars from a private liberal arts and sciences college to receive this election.
"Gettysburg College has supported my research by allowing me the opportunity to accept a research fellowship at the Hutchins Center for African and African American Studies at Harvard University," Downs said. "All my research makes its way into the courses I teach, especially those on the history of medicine and the Civil War. Being elected to the Society of American Historians is a true honor that recognizes my academic research and the articles that I have published in the mainstream press."
Downs joined Gettysburg College's faculty in 2020 as the Gilder Lehrman NEH Professor of Civil War Era Studies, a professorship established in 2019 supported by a grant from the National Endowment for the Humanities, gifts by Richard Gilder and Lewis Lehrman, and generous donations from alumni, parents, and friends of the College. Downs also serves on the faculty of Gettysburg's recently launched online master's program in American history, in partnership with the Gilder Lehman Institute of American History (GLI).
Downs' scholarly and research interests challenge traditional boundaries of geography and periodization and reflect his deep interest in medicine and public health, slavery and emancipation, and gender and sexuality. His most recent book, "Maladies of Empire: How Colonialism, Slavery, and War Transformed Medicine" (Harvard University Press, 2021), explores the origin of epidemiology. This work will be translated into Chinese, French, Japanese, Korean, and Russian.
In addition to his Society of American Historians election, Downs serves on the Executive Council for the Southern Historical Association. He has received the prestigious New Directions Fellowship from the Andrew W. Mellon Foundation and was named a Distinguished Lecturer by the Organization of American Historians in 2014.
Discover how Gettysburg College's faculty teach, mentor, and inspire students to learn, grow, and pursue consequential work.
By Michael Vyskocil
Photo courtesy Jaci Downs Photography
Posted: 04/27/23