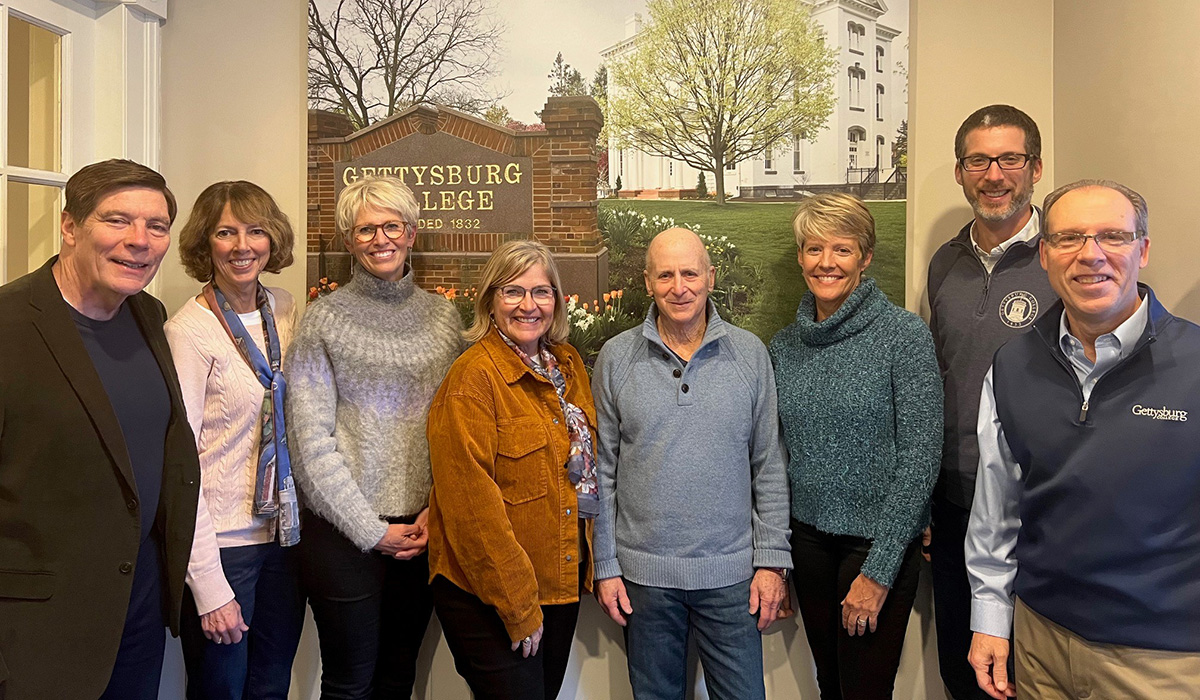 Many companies and organizations invest in their employees after they have reached an executive position, but Gettysburg College is striving to bridge the gap between graduation and these elevated roles. To meet that need, the Garthwait Leadership Center (GLC) developed a three to four month leadership coaching program that provides a personalized experience for young alumni, helping them achieve their specific leadership goals through meetings with their coach, who in some cases, is also a Gettysburg alumnus.
"It was important to Bob Garthwait, our benefactor, that we not just serve students in four years," said GLC Executive Director Andy Hughes. "If we believe in lifelong learning, we should be providing additional resources after graduation."
Teaming with long-time GLC supporter and current Vice President of Leadership and Sales Development at Carestream Health Neil Bryant '82, Hughes began the program in 2018 and trained a handful of interested alumni to serve as coaches. Over time, the program added more coaches and took on more young alumni as "clients." While each client had already built leadership skills at Gettysburg, the program helps them find ways to grow their skills even further as they progress in their careers.
Megan (Moore) Dunne '08 experienced this firsthand. A former team captain and All-American on the women's lacrosse team, Dunne went into coaching lacrosse at Emerson College right after graduating from Gettysburg with a degree in English. Following a three-year stint as the head coach at Emerson College, she began a career in marketing, spending time with Boston Magazine and VaynerMedia in New York City.
She eventually landed a job with a small startup agency, Beacon Digital Marketing, in 2017, and has steadily worked her way up the corporate ladder. Over the last six years, the agency has expanded from three to 50 employees, helping growth-mode companies in cybersecurity, financial technology (fintech), professional services, and B2B SaaS with all facets of digital marketing, and Dunne has played an increasing role in that growth.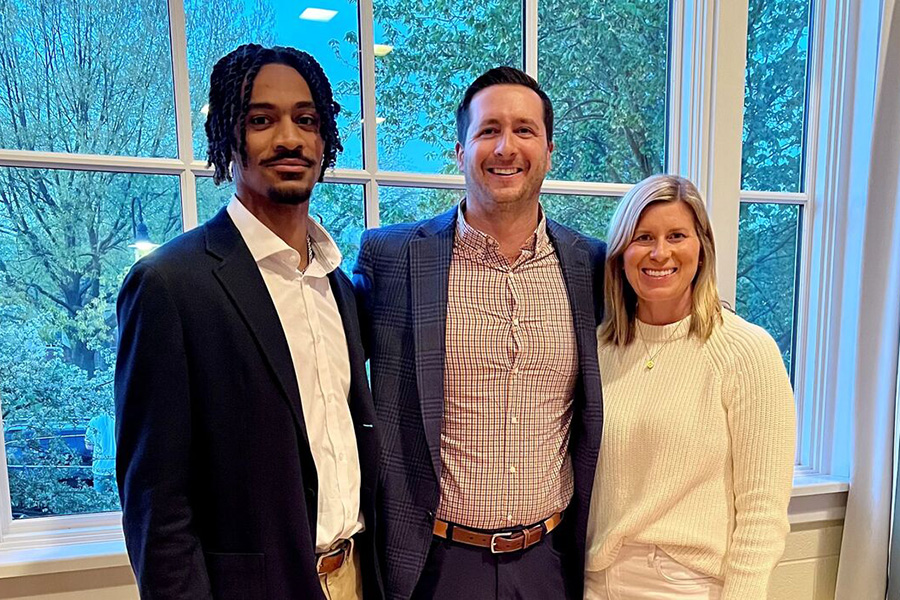 Just over a year ago, Dunne took on a new position as vice president of services at Beacon, a role that had previously never existed in the small agency. As she took on new responsibilities and began managing more people, she quickly realized she could use some additional guidance. The timing was perfect as an email from Hughes describing the GLC program floated into her inbox soon after.
"I wasn't searching for something like this," said Dunne. "I wasn't expecting or anticipating having an opportunity like this just appear in my inbox. It reinforced why I chose to go to Gettysburg and how much I value the time I had here and will continue to value it as an alum."
When the program first began, it was clear to Hughes that it needed to be both episodic and specific. Coaches and their clients have meetings anywhere from weekly to monthly over Zoom, and each coach is specifically trained to help young alumni cope with the process of transitioning to upper management positions.
"How do you transition from a performer to a manager?" said Hughes, who recently gained a Ph.D. in administration and leadership studies from Indiana University of Pennsylvania. "That transition is very difficult for young professionals, and that's where a leadership coach can help."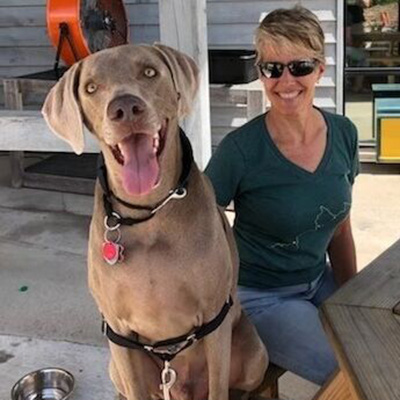 Ellen (Monach) Dotts '83 was one of the first coaches to join the program and has helped Bryant and Hughes refine the GLC initiative and provide training to more coaches. Dotts has more than three decades of experience in leadership coaching going back to her time working in human resources at General Electric, serving as director of talent assessment and development at Spherion Assessment Group, and her current role as a partner and executive coach at ISHR Group. During her career, she has travelled the globe assessing the talents and leadership skills of executives at all levels of management in a variety of fields.

"I don't know of any institution that provides pro bono coaching for alums," said Dotts, who majored in psychology at Gettysburg. "I also don't know of any company that invests in individual coaching for young leaders like we do in this program. It's typically once people are at least into middle leadership roles, if not executive leadership roles, that companies perceive a return on investment in one-on-one coaching."
While not a focal point of conversations, the Gettysburg connection is an undeniable bond between coach and client. Talking intimately about professional and personal goals can be difficult at times, but it is made easier by the common links felt between Gettysburg alumni, even if their time on campus is separated by decades.
According to Dunne, "The fact that [the coach] is a Gettysburg alumnus makes you have this instant connection. It was an unspoken thing—that feeling you get when you're with a fellow alum and you both have that pride in the school and the experience."
Coaching sessions with the GLC help clients understand their view of the world: what is going well, what is not, and what success looks like at the end of a coaching session. Through thought-provoking questions, each coach aims to explore different ideas and perspectives guiding clients through their journey of self-discovery. While coaches guide clients to their goals, the true magic of coaching comes from the takeaways and reflections in between each session.

For Dotts, Bryant, and the other leadership coaches, the leadership program serves as an engaging and creative way to reconnect with the institution and provide additional opportunities beyond graduation to help young alumni like Dunne carve their own successful career paths.
"A lot of the sessions reinforce within the individual that you have the skill set [and] you have the mentality to be a leader. It may not be clear to you, but it's helping you find that clarity to go in the right direction," said Dunne.
Learn more about Skills-Based Leadership Coaching through the GLC. You can also register for a virtual information session on June 21 from 5:30-6:00 p.m.
By Katie Lauriello '25
Posted: 05/22/23