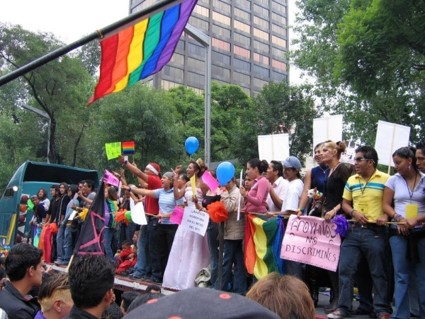 Mexico
LGBTQ+ Rights and Struggle
The 2011 Human Rights Amendments to the Mexican Constitution reformed and improved constitutional protections for specific human rights increasing protections for LGBTQ+ individuals in Mexico. On this project, students will focus on the history of LGBTQ+ activism in Mexico, exploring the struggles for non-discrimination laws, same sex unions and or/marriage and Trans Rights laws. Participants will engage with different perspectives regarding gender and sexuality through community member's contemporary involvement in creating queer history through the arts, media, politics, political activism, religion and more. Participants will learn from different voices in diverse communities.
Sample Itinerary
Day
Activities
Day 1: Travel to Mexico City to Cuernavaca
Welcome and orientation from hosts
Health and Safety
Day 2: Life in Cuernavaca
Fundación Don Sergio, Human Rights organization
Market Basket Survey
Artesanos Unidos, understanding the current economic system
Day 3: Cuernavaca
Dr. Raziel Valiño, impacts of (im)migration on migrants' gender & sexuality
Downtown tour of Cuernavaca, including a visit to the Robert Brady Museum
Convivio (get-together) at Casa Augsburg with homestay host families
Day 4 and 5: Cuernavaca and Amatlán de Quetzalcoatl
Ignacio ('Nacho') Torres Ramírez, Amatlán's history and legacy of colonialism,
Hike 45 minutes to Nahua indigenous community
Panel discussion with LGBTQ+ members of the community
Day 6: Cuernavaca
Arts workshop at Universal Spanish Language School with Femme Gang
Alex Sol "La Gorda," private performance and discussion
Prof. Antonio Ortega, Mexican history and diversity, LGBTQ+ issues
Day 7: Cuernavaca to Mexico City
Presentation by historian Antonio Ortega
Travel and dinner in Mexico City
Day 7: Mexico City
Conversation with Director Gaby Hernandez Chalte and migrants at Casa Tochan
Downtown tour with a LGBTQ+ perspective with Carlos Sánchez Gómez.
Trans activist Gloria Hazel Davenport, Feminist Affairs Program
Day 8: Reflection and Farewell
Talk with the Rev. Margarita Sánchez de León, a queer pastor and theologian
Visit to Museo Memoria y Tolerancia
Final reflection and cena de despedida (farewell dinner)
Contact Us
Email cps@gettysburg.edu or call 717-337-6490.
---