What is an Immersion Project?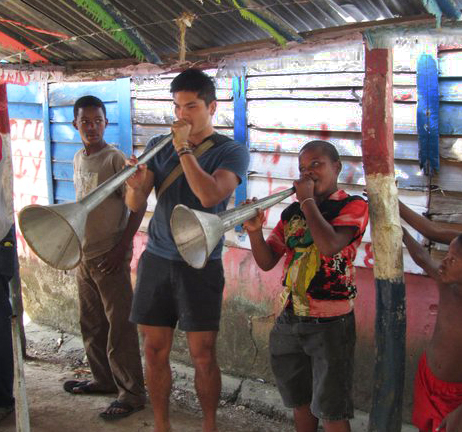 Immersion Projects are off-campus, educational opportunities at sites in the United States and abroad which take place over Winter Break, Spring Break, and in May. Students spend the weeks prior to travel learning about the community and its history. Students then travel to sites ranging from Nicaragua to Morocco and from Alabama to New York City, where they immerse themselves in a the community. Each project seeks to foster a dialogue between the students and the host community around issues of social justice. By working alongside community leaders and sharing their stories, students learn about themselves and the world. Students find Immersion Projects to be exciting and powerful educational experiences.
In the past, trips have explored homelessness in Washington DC, education in Haiti, energy policy and fracking in Pennsylvania, living with the Apache in San Carlos, NM, and more. Students serve as Project Leaders, facilitating the Immersion Project with assistance from a staff or faculty member, who serve as a Project Mentor.
Being a Immersion Project Leaders gives students the opportunity to lead their peers in a transformative educational experience that includes both shaping the pre-trip curriculum to prepare students for the experience, and leading participants on the trip itself. Applications to be a Project Leader are due April 16. Please see the application for full details on the responsibilities of the position and required training dates.
The College continues to actively monitor the broader COVID-19 environment and will make decisions thoughtfully to ensure the health and safety of our students and our communities. Our Immersion Projects are contingent on federal, state, local, and campus public health conditions and guidelines. For more information visit: Gettysburg College's COVID Information and Updates. Thank you for your understanding.
---