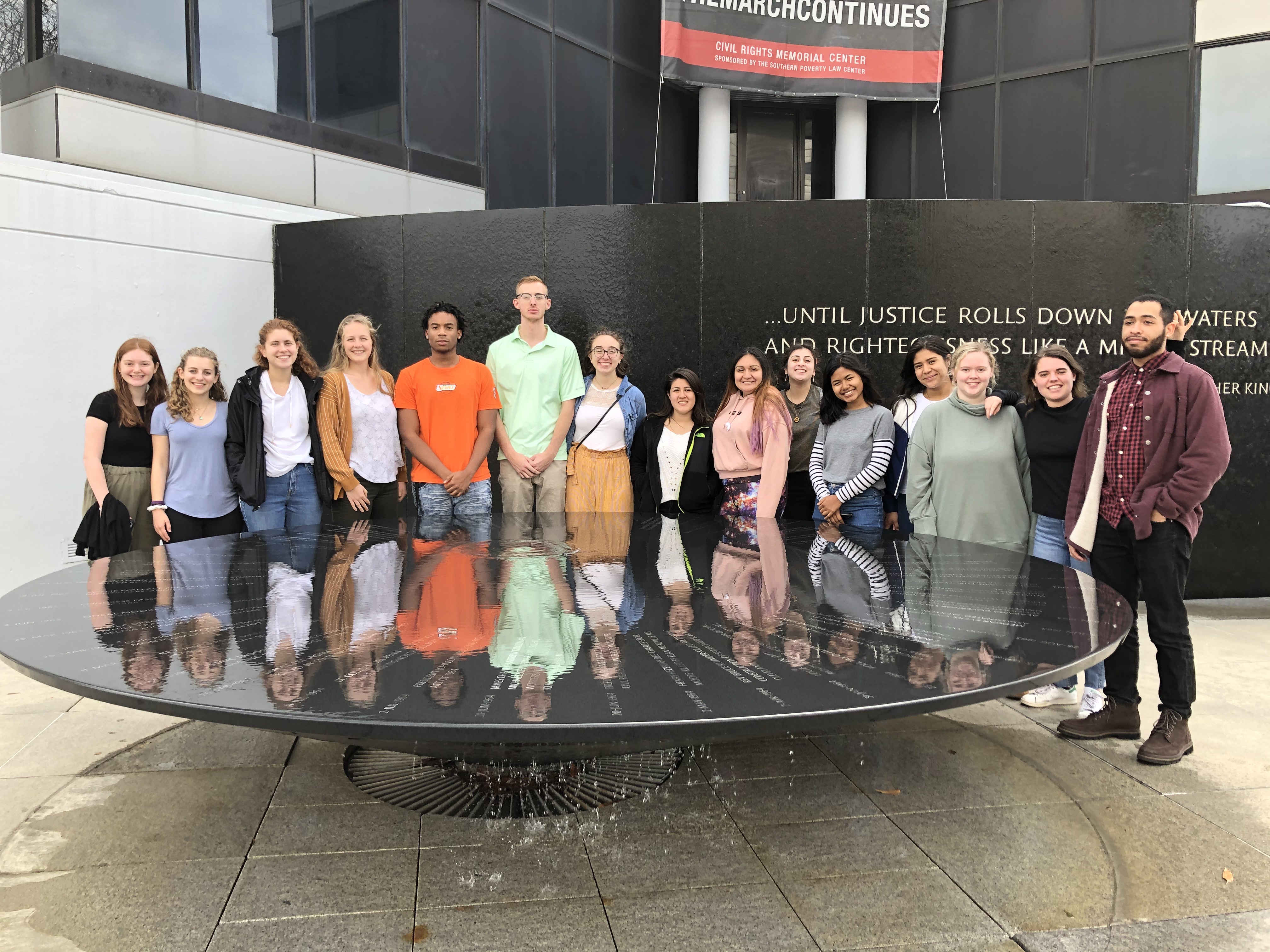 Student Leadership Opportunities: Be a Project Leader
Leading an Immersion Project provides a significant student leadership opportunity and a chance to create a rewarding and life-changing learning experience for the participants involved. The success of Immersion Projects depends in large part on the commitment level of the project leader. Leading a project requires a significant time commitment:
Prior to the trip: recruitment, educating yourself on the issue, training sessions, trip participant meetings.
Leading the trip.
After the trip: post-trip reflection and activities
Please carefully consider your availability and commitment but also know that you will not be left alone in this endeavor. With each step, CPS staff will support you in your efforts to understand the social justice issue you are learning about and to lead the group to a better understanding of that issue. In addition, each Project Leader will be paired with a Project Mentor, a faculty or staff member from Gettysburg, who will assist you in facilitating the project.
The Project Leader receives $500 to offset the cost of their project. This financial assistance is offered to provide opportunities for student leadership development and to encourage participation in Immersion Projects.
Applications for Project Leaders are due April 12, 2023 for projects scheduled during the 2023-2024 academic year. For consideration, complete the Project Leader Application and email it to Immersion_Projects@gettysburg.edu. See application for detailed information, responsibilities, and the list of projects which will be offered.
---