Mission
Environmental Health and Safety supports the Gettysburg College mission - preparing students to be active leaders and participants in a changing world - by providing a safe and healthy place to work and learn.
In partnership with the college administration, faculty and students, we strive to reduce environmental, health and safety risks through programs that promote stewardship for the College's human and environmental resources.
---
Overview
It is the policy of Gettysburg College to provide a safe and healthful environment, free from recognized hazards that may cause serious injury to students, employees, and visitors. This is accomplished by maintaining a comprehensive safety, health, and environmental program that involves all College employees.
Gettysburg College will conduct all of its activities in compliance with applicable standards, codes, regulations, and laws. Each and every person at the institution understands that safety and health is not an additional job responsibility, but that it is an integral part of every task. If any function is not being performed safely, then it must be stopped, and then altered so that it can be performed safely. In carrying out its responsibility for, and commitment to provide a safe and healthy environment, the College has established a Safety Committee to develop policies and procedures to accomplish the goal of a safe and healthful environment.
Submit a Safety Suggestion to the Committee.
Each member of the College community will abide by established safety and health policies and procedures. It is the intent of the College to accomplish this goal through training and education. Failure to follow established policies and procedures will result in discipline. Gettysburg College believes that its most valuable resource is the person who teaches, learn, and work at this institution, and will do all that is reasonable to protect them.
Like other Gettysburg College management functions, safety must be effectively managed to obtain the desired results. Necessary planning, organizing, leading and controlling are required management actions. Since no one person can get the job done alone, this section outlines safety responsibilities for key Gettysburg College personnel.
Contact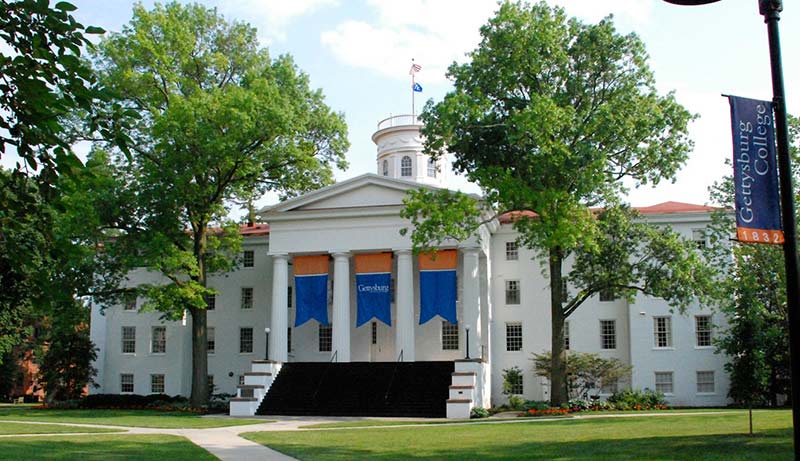 Address
Email
Phone