Greetings from President Janet Morgan Riggs '77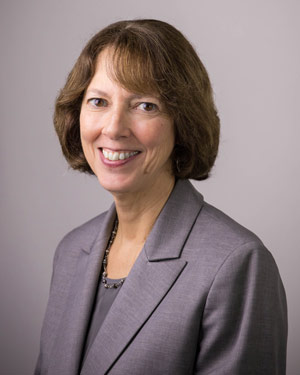 Welcome to Gettysburg College! We invite you to visit us, in person or through our website, to learn more about the Gettysburg student experience on our historic campus.
I believe passionately in the capacity of higher education to transform lives; it certainly transformed my own. As a Gettysburg alumna, I feel very privileged to have benefited from many mentors and role models during my undergraduate years here. Although many things have changed at Gettysburg since my days as a student, the highly personalized learning experience that Gettysburg makes possible for each of its students continues to be a great institutional strength.
Our mission statement identifies us as an undergraduate college of the liberal arts and sciences that prepares students from across the nation and around the globe to pursue lives of personal and professional fulfillment. We prepare our students to engage in the complex questions of our time through effective leadership and socially responsible citizenship. Our history is intertwined with some of our nation's most defining moments; we have a heightened awareness of the responsibilities of citizenship here where one of the Civil War's defining battles took place and where President Abraham Lincoln delivered his healing words to a divided nation.
Our 2,600 students develop their interests, skills, and intellectual passions through a strong academic program, collaboration with faculty on topics of mutual interest, and participation in a host of co-curricular activities, including community service, music, athletics, drama, student government, and outdoor recreation. Gettysburg students are famous for establishing and shaping their own clubs and organizations. More than 120 student organizations now exist, some over a century old and others formed just this year.
Here on our website, you will find detailed information about the people, programs, and events that make us Gettysburg. If you are new here, I offer you a warm welcome. If you are already a member of the Gettysburg College family, I will say, simply, Welcome home.
---