Step 1
From your Student Center, under Academics, locate the drop down menu and select Grades: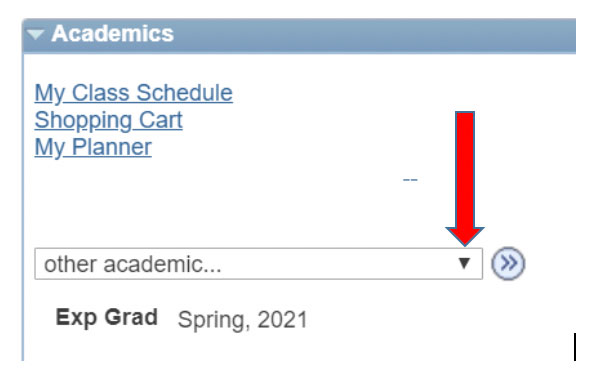 Once you have selected Grades, click on the Go button:

Step 2
Select Spring 2020 and click Continue: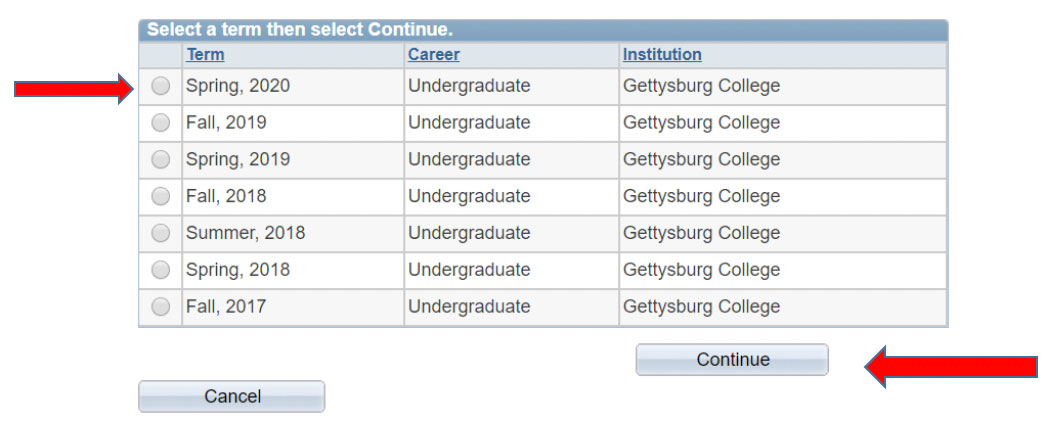 Step 3
From the Official Grades Table, check the course(s) you would like to change from letter grade to S/U Grading for Spring 2020.
Please Note you will only have the option to select courses that have letter grades entered; courses with a W (withdrawn), INC (incomplete), NG (no grade) will not be available to change to S/U.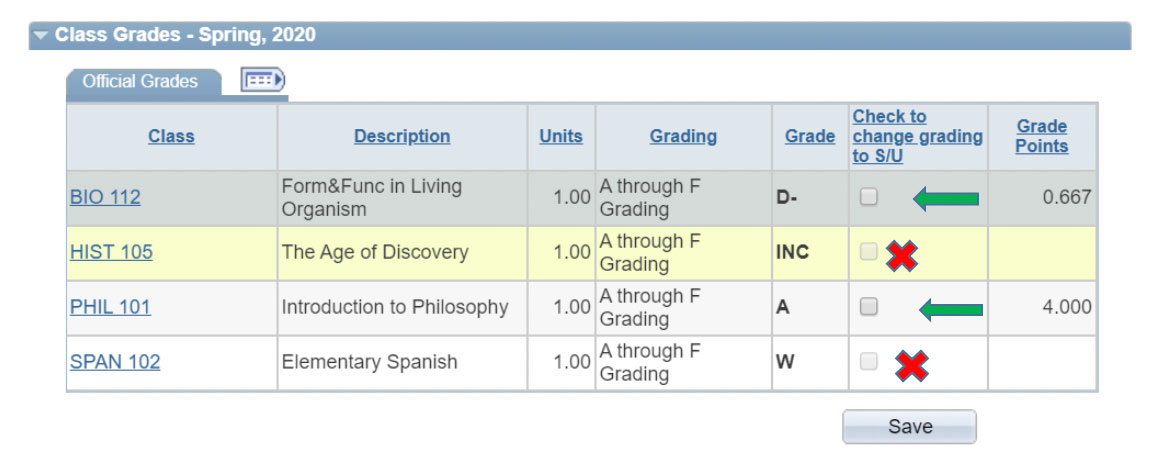 For this example, the student would like to change the grade for BIO 112 to S/U, while keeping the letter grade for PHIL 101.
The Student would check the box for BIO 112 and click Save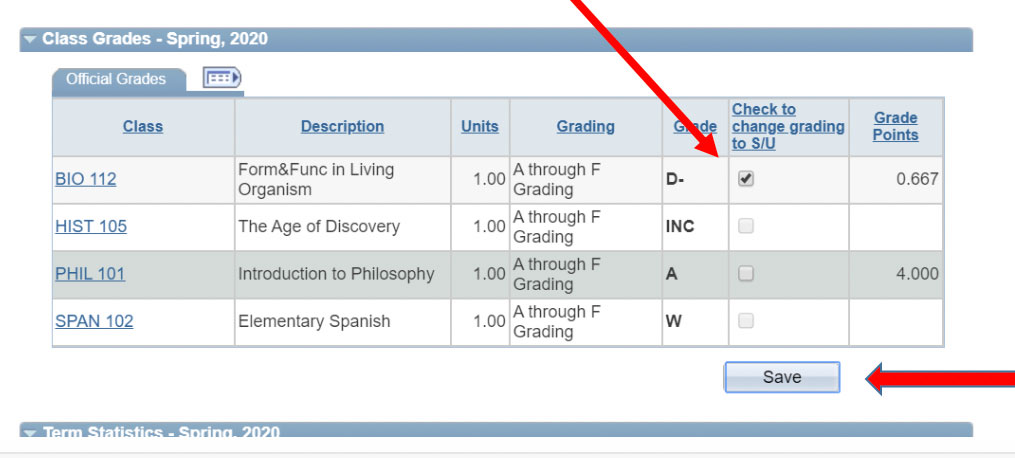 Please remember to click Save- only by saving your selection will the Office of the Registrar be notified of your request to change the course to S/U.
The change from letter grade to S/U is not automatic from the Student Center; the Office of the Registrar will need to run a process to update your student record, transcript, and the Student Center. This process will be completed several times every day from May 11 to May 15.
Step 4
The Office of the Registrar will run a process that will change the letter grade to the S/U option, and depending on the grade, record the S or U for each course you have selected: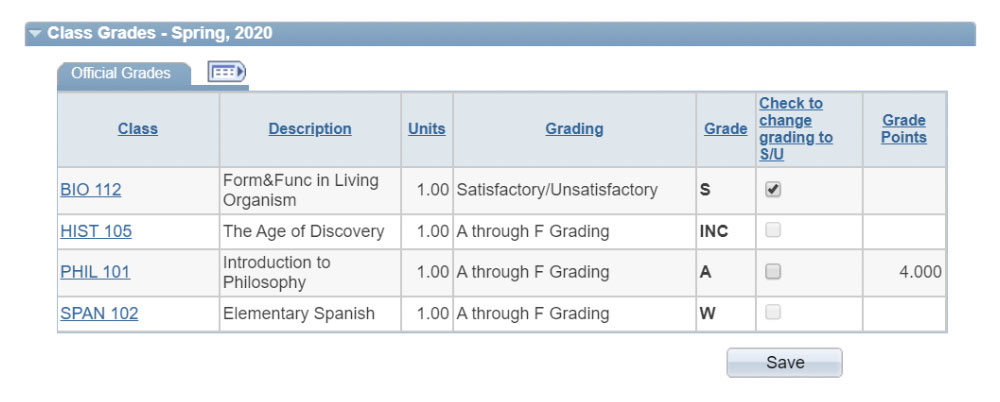 When the process is complete, you will be able to check the Grades from the Student Center to verify your selection has been processed for Spring 2020.