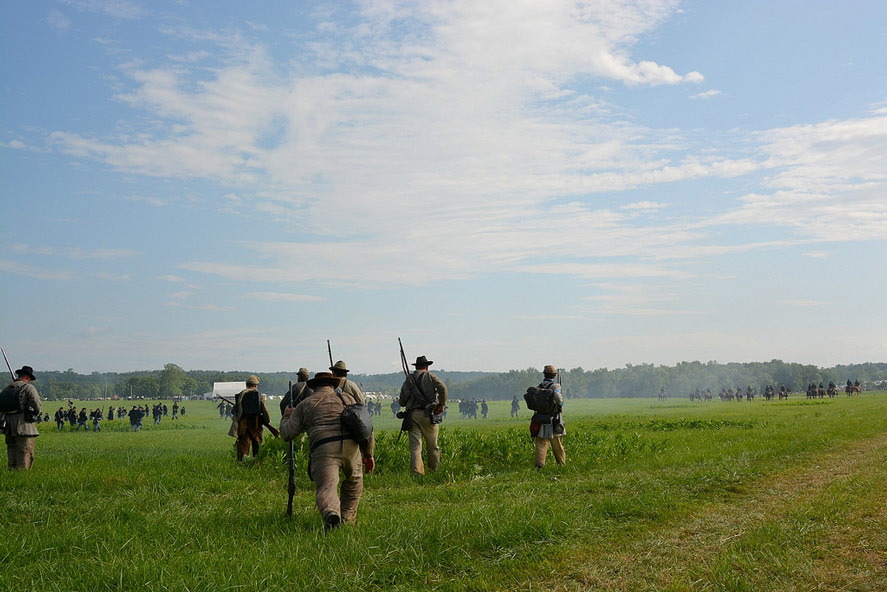 The Confederate who came to dinner: The story of James Francis Crocker
An article by Prof. Allen Guelzo for the Gettysburg Magazine in winter 2012
Gettysburg College sent 207 alumni into the Civil War—a considerable number given that the entire host of alumni in 1865 totaled around 900. Only 99, however, were in actual combat service. The rest served in non-combatant roles such as surgeons or chaplains, in temporary militia service, or as civilians with agencies like the U.S. Christian Commission.
More surprising still is that 14 alumni served in the armies of the Confederacy. But the biggest surprise of all came when one of those rebel alumni not only marched into Gettysburg with the Army of Northern Virginia on July 3, 1863, but also participated in Pickett's Charge, was wounded and captured, and then performed the ultimate act of alumni chutzpah by wandering cheerfully around the town with a pass, dropping in on his old professors, and sitting down to dinner with his former instructor, College President Henry Baugher.
He was James Francis Crocker, born in 1828 and a member of the Class of 1850. He came to Gettysburg as an 18-year-old because elite families of the Old South loved sending their sons to high-profile Northern colleges. Southern institutions of higher education were often small and poorly funded, so families who could afford it dispatched their fair-haired boys to mingle with the North's best and brightest. One of Robert E. Lee's sons went to Harvard; Confederate President Jefferson Davis was an honorary member of Whig Hall at Princeton; Davis's Secretary of the Treasury was a Yalie. So it made sense to "Frank" Crocker's family, a social fixture of Virginia's Isle of Wight County since the 17th century, to send their youngest child to what was then Pennsylvania College.
Crocker had an aptitude for study, graduating as valedictorian. But he also had a streak of undergraduate naughtiness. In a draft of his graduation address, he "took notice of the great excitement then prevailing" between North and South over the Compromise of 1850, and added this provocative flourish: "Who knows, unless patriotism should triumph over sectional feeling but what we, classmates, might in some future day meet in hostile battle array." President Baugher, however, had the last word and firmly "struck this part out of my address" as too inflammatory. "But alas!" Crocker remembered, "it was a prophetic conjecture." Crocker went from Gettysburg to teach mathematics in Ohio, then practiced law at home in Virginia. He also had an aptitude for politics, getting himself elected to the Virginia legislature in 1855, then joining the law firm of Goodwin & Crocker.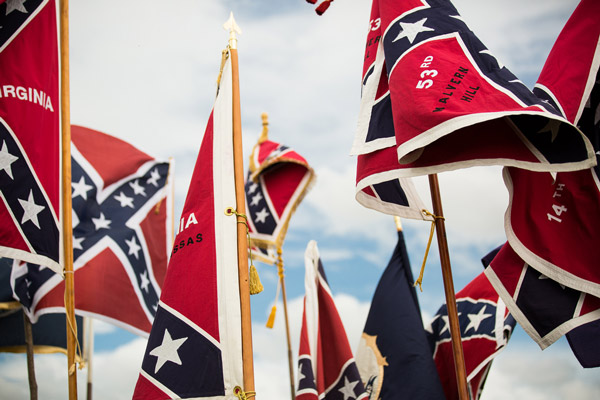 With the outbreak of war, Crocker enlisted as a private in the 9th Virginia Infantry and soon rose to lieutenant and regimental adjutant. His enlistment papers describe him as six feet tall, with "light complexion, grey eyes, light hair." Despite his Yankee education, Crocker endorsed Virginia's secession. "My whole being responded in approval and applause of that act of my State," he exulted. "I rejoice in recalling with what willingness I was ready to give my life in its support, and it is the summation of the pride of my life that I served humbly in her cause."
His rejoicing gained little reward at first. The 9th Virginia spent the first year of the war on garrison duties in the Norfolk area. Safe and unexciting as the duties were, they at least afforded the regiment a ringside seat for the fateful clash of the ironclad warships, the Monitor and the Merrimac. Seven of the 9th's enlisted men actually volunteered to help serve the Merrimac's guns.
Crocker's regiment finally saw action in the summer of 1862 during the ill-starred Peninsula Campaign, when Lee and the Army of Northern Virginia threw back the Union army from almost the gates of the Confederate capital, Richmond. Crocker was wounded at the last of the campaign's battles, Malvern Hill. "I was shot through the throat, through the shoulder and through the arm," and was certain he would die, but recovered to rejoin the 9th Virginia for the Confederate victory at Fredericksburg in December.
When the 9th Virginia marched north in June 1863, it was one of four regiments under Brigadier-General Lewis Armistead, whose brigade was one of three making up the division commanded by Major-General George E. Pickett. However, Pickett's Division was the tail of the army in this campaign, so Crocker and the 9th Virginia missed the first two days of the Battle of Gettysburg. But they were roused in the wee hours of July 3 to hurry to Gettysburg. Lee was going to throw the dice on one last big attack and would need Pickett's Division to bring it off.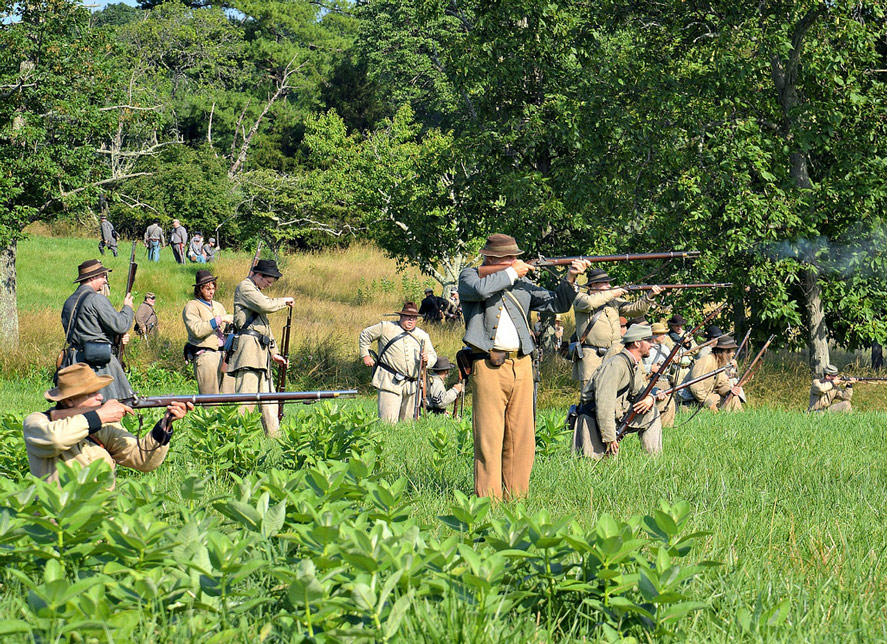 When Crocker's regiment arrived on Seminary Ridge, they did not like what they saw: a mile of open ground to attack across, with Union troops on Cemetery Ridge and artillery ready to cover every square yard between the ridges. "From our position in line of battle, which we had taken early in the morning, we could see the frowning and cannon-crowned heights far off held by the enemy," Crocker wrote. "In a group of officers, a number of whom did not survive that fatal day, I could not help expressing that it was to be another Malvern Hill."
Indeed it was. The 9th Virginia stepped off with the rest of Pickett's Division at 1 o'clock that afternoon. "No sooner than our lines came in full view, the enemy's batteries in front, on the right and on the left, from Cemetery Hill to Round Top, opened on them with a concentrated, accurate and fearful fire of shell and solid shot." Crocker "saw a shell explode amidst the ranks of the left company of the regiment on our right. Men fell like ten-pins in a ten-strike." Though the 9th Virginia pounded a small dent in the Union lines, those lines did not break. Crocker was wounded again, and this time captured.
Reports that drifted back to Virginia with the defeated Confederate army gave Crocker up for lost. "Frank Crocker is mortally wounded," wrote one army wife. But in fact, Crocker was only slightly hurt, and was taken under guard to the Union XII Corps field hospital at the George Bushman farm, where he was "treated with much kindness and consideration." There, one of his old professors, Martin Stoever, who lived on the square in the center of Gettysburg, "met me, accidentally, and we had a talk of the old college days." As soon as he was able, Crocker sent a message "to an old friend and former client, then living in Baltimore, for a loan." And, having lost none of the cheekiness of his student days 13 years before, Crocker breezily applied for permission to go into the town and buy some new clothes.
Civil War attitudes toward prisoners of war were remarkably relaxed. Until late in the war, captured soldiers could give their "parole" — their sworn promise not to take up arms — until they could be exchanged for prisoners of the opposing army. They would report to a "camp of parole" behind their own army's lines, where conditions were usually quite open-ended, to await the exchange. Or they might refuse parole and be sent to an unpleasant but usually brief stay in their captors' prisoner-of-war camp, again until exchange. Only later, when the exchange cartel broke down, did the unprepared camps swell with enormous numbers of POWs and become hells-on-earth like Andersonville.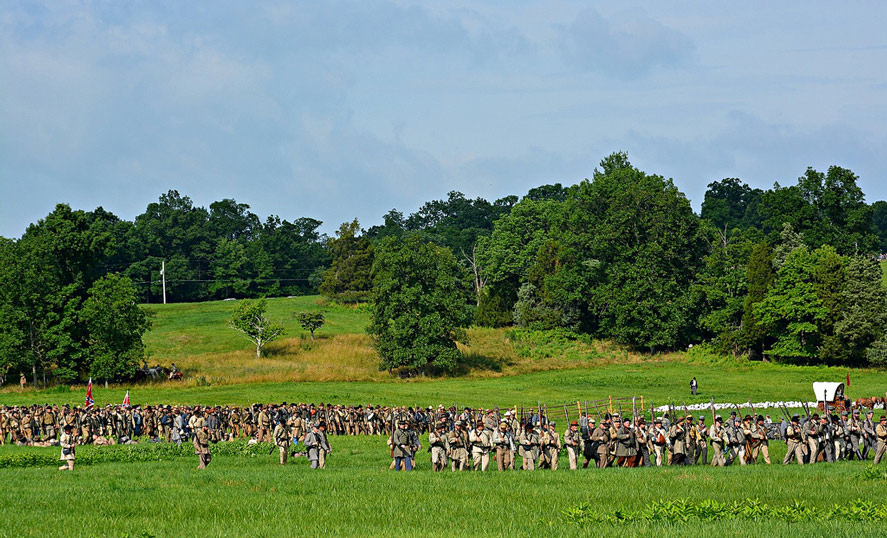 But even in that easy-going atmosphere, Crocker's request was a tall one. He must have smiled when the hospital's officers, seeing no reason not to, wrote out a pass and let him walk off "alone, unattended." They needn't have worried that he would try to escape. "They somehow knew — I know not how — that I could be trusted; that my honor was more to me than my life."
And so, Lt. James Francis Crocker — survivor of Pickett's Charge, late of the Army of Northern Virginia, College Class of 1850 — proceeded to ramble around Gettysburg, unrestrained and almost unnoticed. Even Crocker realized that it must have been "a queer, incongruous sight to see a rebel lieutenant in gray mingling in the crowd, and apparently at home" in a town swarming with Union soldiers who, only a few days before, were busy trying to kill anyone answering to Crocker's description. But Crocker "met so many old friends" in the town "that I soon felt at home." Among them was "my dear old professor of mathematics," Michael Jacobs. "He whispered to me in the kindest, gentlest way not to talk about the war," and Crocker was happy to oblige.
Crocker caught up on alumni news, old girlfriends, and 13 years' worth of life in Gettysburg. And finally, strolling toward the College itself on Washington Street, he crossed paths with H. Louis Baugher (or "Baughey," as he was known colloquially), the son of President Baugher, who extended "a cordial invitation to dine with him and his father." (It's not known whether they dined at the "White House," built in 1860 for the president and his family, and today known as the Norris-Wachob Alumni House. It was filled with the wounded, as were Pennsylvania Hall and many other local buildings.)
Dinner with the president would have been a bridge too far for anybody but James Francis Crocker. "Old Dr. Baugher...was of a very positive and radical character" on the subject of slavery, wrote Crocker, and the unannounced appearance of an unrepentant academic prodigal son — not to mention rebel-in-arms and living fulfillment of his own prophecy — might have made for a highly indigestible meal. Not for Crocker. He thought whatever problem there was in breaking bread with the forbidding old abolitionist lay entirely with Baugher. And he brassed it out beautifully. "The venerable Doctor saw before him only his old student, recalled only the old days, and their dear memories."
Despite his pass into Gettysburg, Crocker was packed off in July to a POW camp near Sandusky, Ohio. There, he languished until his release on Feb. 24, 1865. The Confederacy had only weeks to live; Crocker surrendered and was paroled for the final time June 23, 1865.
Crocker went back to the practice of law, became a judge in Norfolk, and then in Portsmouth in 1901. His loyalties remained defiantly unchanged to the end, a "Democrat of the Jeffersonian states' rights school," an officer of the Sons of Confederate Veterans, and a member of the board of visitors of the College of William and Mary, until his death in 1917. "The one thing in my personal history...which I recall with most delight and hold in my supremest pride and satisfaction before all else, is the ardor with which I took up arms," he wrote.
Crocker seems to have returned to Gettysburg only once, for the 1887 reunion of Pickett's Division. And he never did manage to publish that valedictorian's address. Henry Baugher, it seems, really did have the last word.
Founded in 1832, Gettysburg College is a highly selective four-year residential college of liberal arts and sciences with a strong academic tradition. Alumni include Rhodes Scholars, a Nobel laureate, and other distinguished scholars. The college enrolls 2,600 undergraduate students and is located on a 200-acre campus adjacent to the Gettysburg National Military Park in Pennsylvania.


Contact: Mike Baker, assistant director of communications, 717.337.6521
Posted: Wed, 10 Jul 2013

Next on your reading list
Economics majors find career success across industries
---
Enhancing our campus, fostering new learning
---
Unexpected connections lead Elise Sondheim '15 to Under Armour
---
Share this story: