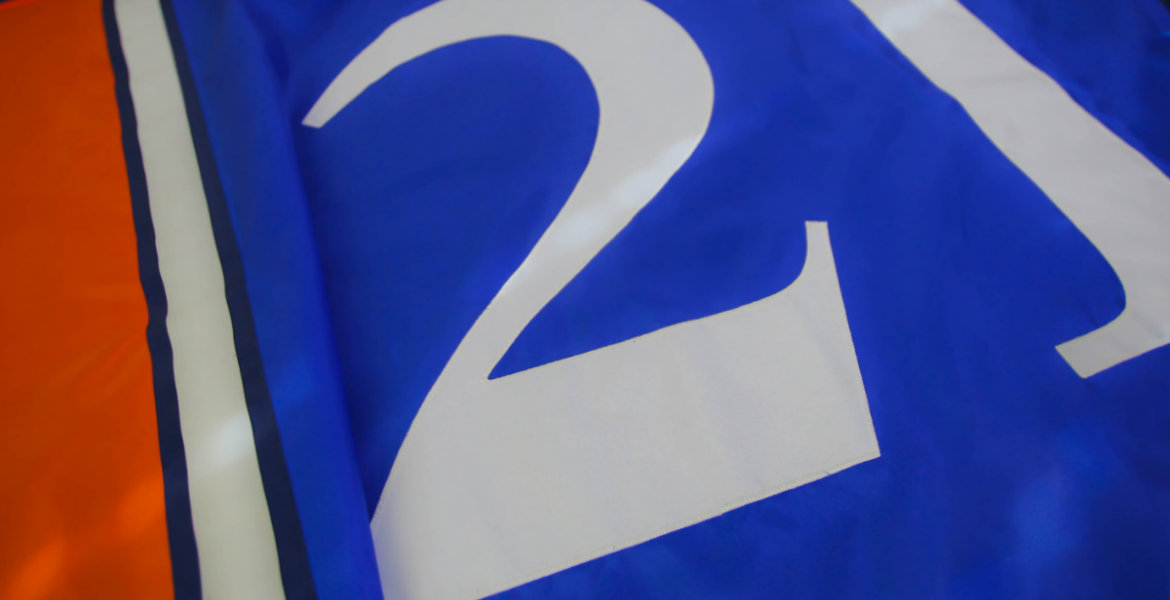 Everything you need to know for Orientation
On Wednesday, August 23, Gettysburg College will welcome new members of our community as 732 first-year students and 12 transfer students arrive on campus.
"We are so excited for the arrival of the Class of 2021. This year's Orientation is composed of the hard work and dedication of many different students, staff, and faculty," said Orientation Coordinator Jessica Hubert '18. "We hope all of the new students make the most of their Orientation experience and we can't wait to share our love for this campus with them!"
More than 200 volunteers will greet the new students and their families as they help with the move-in process. Traffic patterns around campus will be altered in order to facilitate unloading.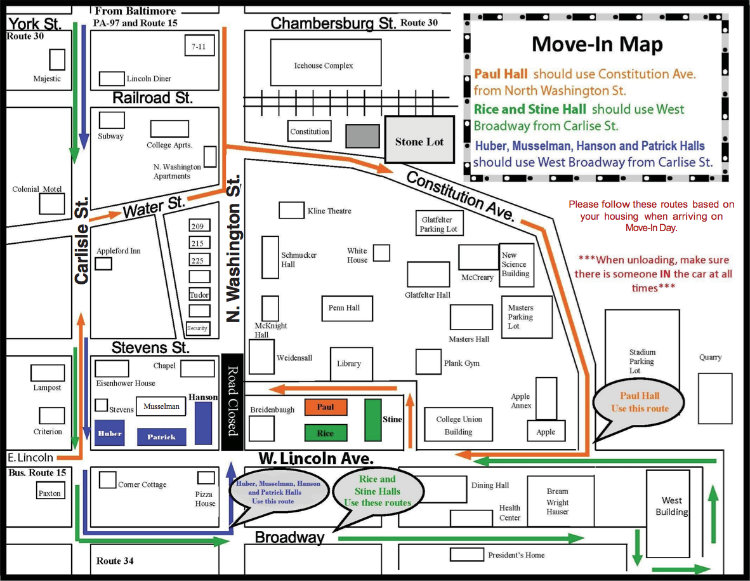 Students will officially matriculate at the 186th Convocation ceremony.
The ceremony—which will be held rain or shine—will take place on the Beachem Portico on the north side of Pennsylvania Hall at 4 p.m. After a welcome from Hubert and an address from English Prof. McKinley Melton, the class will proceed through historic Pennsylvania Hall, marking their first steps as members of the Gettysburg College community.
The ceremony will be livestreamed and will have an alternate viewing location on campus in the College Union Building ballroom. In case of inclement weather, students and their families are encouraged to bring appropriate rain gear.
View the entire Move-In Day and Orientation week schedule.
The 15th annual First-Year Walk will be held the following day. Gettysburg College students, faculty, and staff will walk from the College to the national cemetery, recreating the walk taken in 1863 as members of the College community accompanied President Abraham Lincoln to the cemetery where he delivered the Gettysburg Address. Associate Provost for Faculty Development & Dean of Social Sciences and Interdisciplinary Programs and Africana Studies Prof. Jennifer Bloomquist is the event's featured speaker. Mayor Theodore Streeter will also speak at the event and welcome the incoming class by presenting Carolyn Hauk '21 with a key to the town.
Other notable events for new students include Friday morning's GIV Day, Saturday evening's Experience Gettysburg event (a livestreamed forum offering perspectives from current students), and Sunday afternoon's Field Day on Memorial Field.
Check out the top 10 Orientation experiences, view other College traditions, or watch Hubert and the Orientation student staff answer common questions via Facebook Live.
Use #gburg2021 on Twitter and Instagram to join the conversation, follow the incoming class's experience, and share your own Orientation stories. First-year students can stay up-to-date with everything Orientation through the Gettysburg College: Class of 2021 Facebook page.
Founded in 1832, Gettysburg College is a highly selective four-year residential college of liberal arts and sciences with a strong academic tradition. Alumni include Rhodes Scholars, a Nobel laureate, and other distinguished scholars. The college enrolls 2,600 undergraduate students and is located on a 200-acre campus adjacent to the Gettysburg National Military Park in Pennsylvania.
Contact: Kasey Varner '14, assistant director of communications, 717.337.6806
Posted: Mon, 14 Aug 2017

Next on your reading list
In his words: Ben Pontz '20 and the "essence of experiential learning"
---
The antidote for ignorance: A liberal arts education?
---
Discovering her resilience: World traveler to future Marine
---
Share this story: