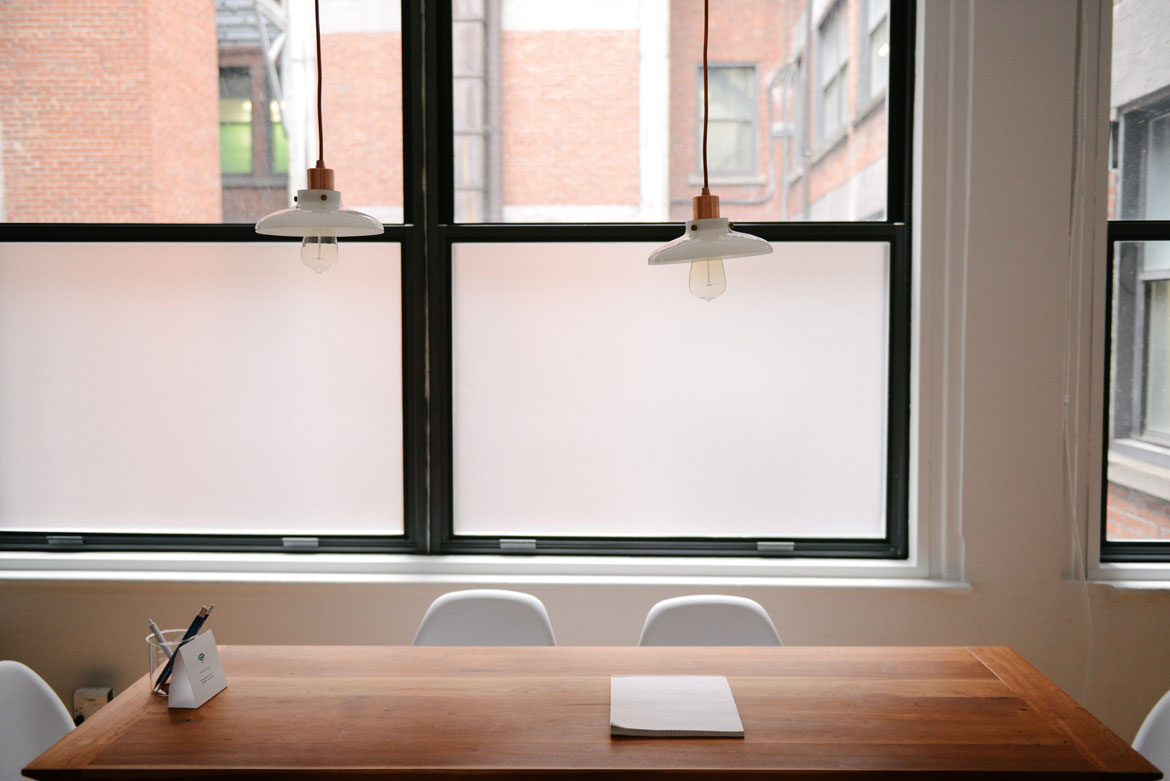 1/3 of your life is spent at work
Andrew Naber '07 conducts research to make it better
Writer Annie Dillard famously said, "How we spend our days is, of course, how we spend our lives." For many of us, a large portion of our days is spent at work; in fact, the average person will spend 90,000 hours at work over a lifetime.
It's safe to say your job can make a huge impact on your quality of life.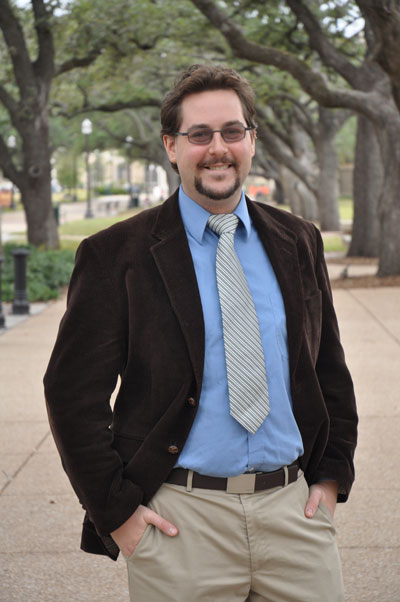 That's why Andrew Naber '07 has dedicated his career to researching different factors that can make a positive impact on people's work lives.
"It's what excites me most [about my research]," said Naber. "We spend a lot of time at work and it really affects people's general happiness, and also life outcomes."
Naber is an industrial and organizational (I-O) psychologist and an associate behavioral scientist at RAND Corp, where he works on research related to workforce development policy, employee selection, and individual and team training performance. As a first-year student at Gettysburg, he was interested in psychology and religion, and originally found a connection to I-O psychology through an alumnus whose research is prominent in the field. Today, Naber's own research touches on a variety of topic areas—all centered on figuring out what impacts life in the workplace and making policy recommendations to improve it.
But it's just a test!
Naber's research touches on topics ranging from assessments used by the military to corporate training processes. One of his current areas of focus falls outside the realm of the workplace but is about a topic that all of us encounter at some point in our careers—taking tests.
"As far as testing goes, nobody likes taking tests," said Naber. "But they do decide really important life outcomes."
As part of research for his dissertation at Texas A&M University, Naber analyzed SAT and ACT scores to determine whether or not students' initial and retest scores correlated with their performance in college.
"A lot of people will say it's just a test score and it actually doesn't predict [college performance] all that well," he said. "But a lot of kids want to get into their top school and they want to do everything they can to do their best under whatever the current system is."
There are many factors that go into making college admissions decisions—not just test scores. Most colleges also look at factors including high school GPA, extracurricular activities, leadership potential, and even admissions interviews. But standardized test scores remain an important part of the process. Naber said they do serve their purpose.
"We've looked at the data, and it actually does predict pretty well how you're going to do in college. It's a good selection criteria," he said.
How do you become an I-O psychologist?
Naber originally learned about the field of I-O psychology from using his Gettysburg alumni network.
"I'm sure that most people have to look up what an I-O psychologist is, and there are definitely no classes taught at undergrad level," said Naber. "I had no idea where to go or how to hear about it. So I tapped into the Gettysburg alumni network and luckily found someone who was doing similar work."
The alum would turn out to be Paul Muchinsky '69, a notable I-O psychologist who was credited with some of the earliest work linking job satisfaction and performance.
"I'm sure looking back on it now if I had realized how much of a big deal he was, I'd be a lot more intimidated," Naber said. "But everyone I reached out to was nice and friendly and got back to me. The alumni network was very helpful."
After leaving Gettysburg, Naber's graduate work was more specialized and focused in the area of I-O psychology, but he found his liberal arts education coming into play throughout his career.
"That was important to me, getting a well rounded education, because I wasn't really sure what I wanted to do as a career," said Naber. "So I figured the best way to do that was to be exposed to things. I visited Gettysburg, and it checked all the boxes—it was a beautiful campus and it just felt like home."
Following interests he cultivated in high school, Naber chose to major in Psychology and Religious Studies, minoring in East Asian Studies.
"On the religion side, what I really liked about the department was everyone had different content interests," said Naber. "That was something that was very appealing to me—the diversity of perspectives, even within one department."
Naber completed an independent thesis with religion Prof. Stephen Stern and learned important research skills that would build the foundation of his later work.
"It was the first time I had to develop a research project from the ground up," he said. "I learned it's not enough to be interested in something. You can't just keep reading. At some point you need to figure out the goal—how to test your hypotheses. That was one thing that really prepared me for grad school."
He said it's also prepared him for the more practical skills that are required in the day-to-day work.
"Because [my background] is so specific, it means I constantly translate for people who don't have that background," he said. "And I think having a double major at Gettysburg and having a liberal arts focused education helped me understand other perspectives and how to translate my research for others."
Founded in 1832, Gettysburg College is a highly selective four-year residential college of liberal arts and sciences with a strong academic tradition. Alumni include Rhodes Scholars, a Nobel laureate, and other distinguished scholars. The college enrolls 2,600 undergraduate students and is located on a 200-acre campus adjacent to the Gettysburg National Military Park in Pennsylvania.
Contact: Carina Sitkus, senior assistant director of communications, 717.337.6803
Posted: Tue, 17 Jan 2017

Next on your reading list
Ben Tabor '13 on making connections at home and abroad
---
2019 Commencement speaker is author Jerry Spinelli '63
---
Winnie Wang '18: Committed to fighting homelessness in San Francisco
---
Share this story: