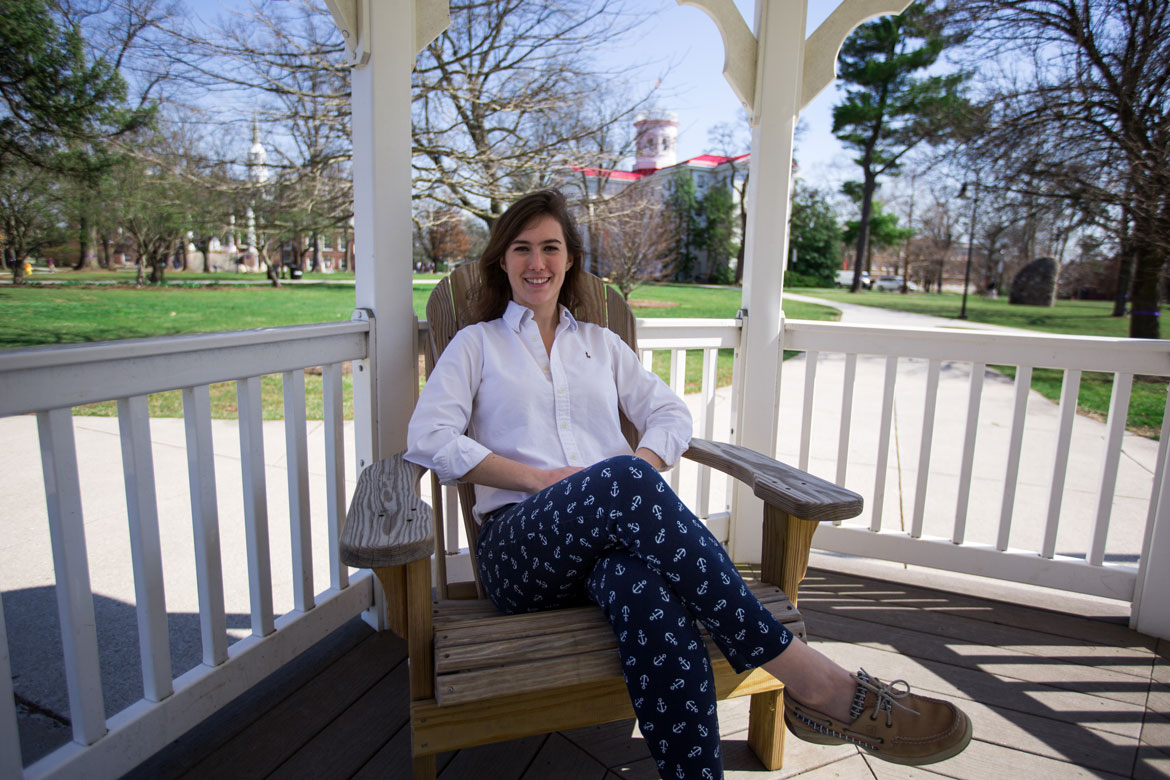 Brooke Gutschick '17: Overcoming adversity, growing as a leader
Brooke Gutschick '17 takes a deep breath and walks to the front of a room filled with members of the Gettysburg College Board of Trustees. She has been invited to present on her experience as a participant in the Garthwait Leadership Center (GLC). It's a stressful assignment for the most seasoned of professionals, let alone an undergrad.
She begins her story…
Only three weeks after her arrival on campus, Gutschick ran for First-Year Class President and won. Having been involved in Student Senate since the 7th grade, it only felt natural to continue. So at the end of that same year, she ran for re-election—but this time the result was different. Gutschick was devastated.
"How could I have lost?" "What did I do wrong?" Questions swirled as Gutschick wrestled with what to do next.
She wanted to stay engaged in leadership, but felt adrift without her seat at Student Senate. To Gutschick, being a leader always meant "having a formal leadership position."
When searching for new leadership opportunities, however, the management major stumbled upon the GLC and immediately enrolled in its Leadership Certificate program. She took this time to do a lot of self-reflection—and that's when it clicked.
"I realized that leadership is not all about me—it's about others. It's about empowering others to be the best that they can be," Gutschick said.
Now two years later, Gutschick works as a Leadership Mentor for the GLC and helps to coordinate Leadership Certificate programming. "With over 160 students currently enrolled in the program, it's been a great chance to empower others," said Gutschick, who credits the GLC for teaching her to become a better listener, more empathetic to others, and more attuned to the issues facing students across campus.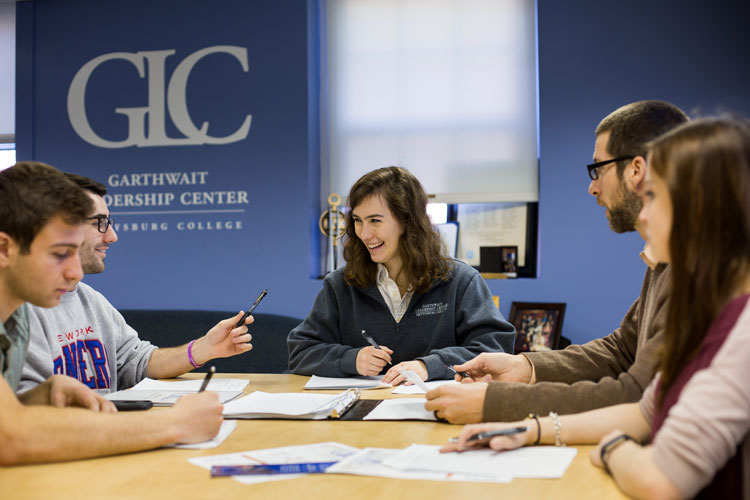 For Gutschick, leadership development is a crucial component of the college experience and the foundation for a successful career and a life of impact.
"The GLC adds value to students' lives by introducing them to new perspectives, pushing them to think about their own values and strengths, and helping them find ways to leave a legacy on the Gettysburg community."
Astonished with Gutschick's personal leadership growth, a Trustee raises their hand and asks if she's ever considered running for Student Senate again.
"Yes, I've run again…," Gutschick responds humbly. She then pauses for a moment and continues, "…and I won the elections during both my junior and senior year."
The Board erupts, applauding Gutschick's determination and her willingness to better herself and overcome adversity.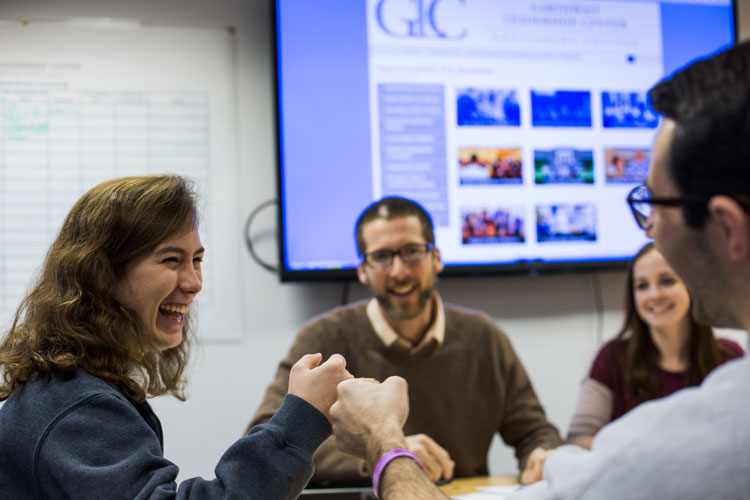 "The GLC has truly changed me. It seems that saying 'everything happens for a reason' is really true."
Upon graduation, Gutschick plans to attend either William & Mary or Vanderbilt for grad school and attain her masters in educational leadership. But she'll forever remember the Garthwait Leadership Center for helping her to become the leader she always had the potential to be.
Founded in 1832, Gettysburg College is a highly selective four-year residential college of liberal arts and sciences with a strong academic tradition. Alumni include Rhodes Scholars, a Nobel laureate, and other distinguished scholars. The college enrolls 2,600 undergraduate students and is located on a 200-acre campus adjacent to the Gettysburg National Military Park in Pennsylvania.
Article by Virginia Barlow '18, marketing intern
Photos by Khun Minn Ohn '19
Contact: Mike Baker, associate director of communications and coordinator of development communications, 717.337.6521
Posted: Fri, 24 Mar 2017

Next on your reading list
---
Gettysburg College graduates reflect on 'philosophy and life' on campus April 22
---
Share this story: