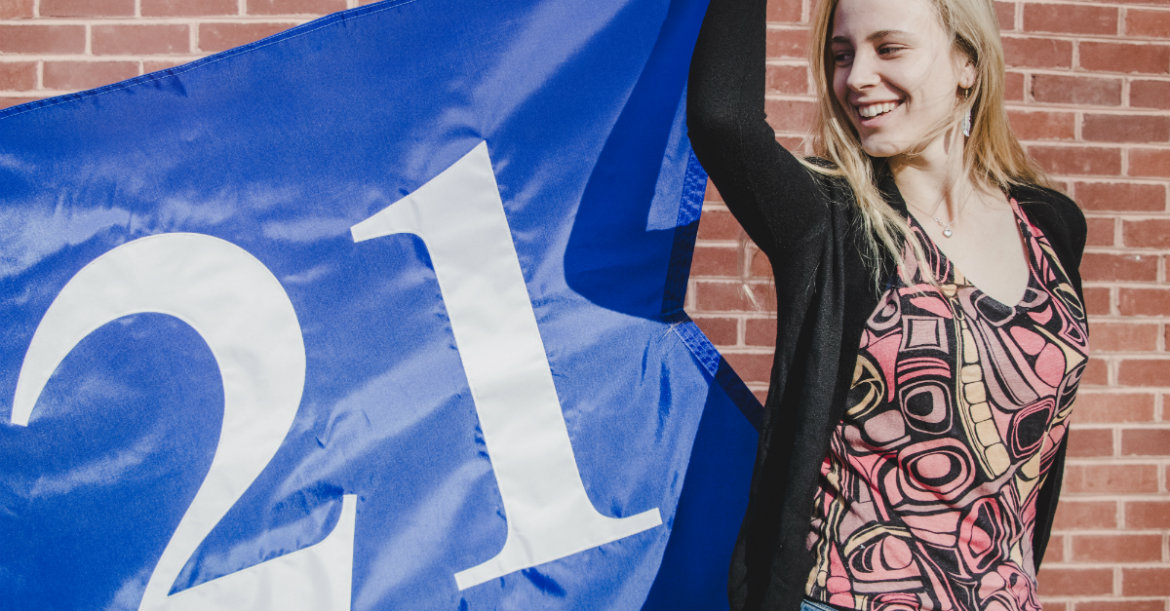 Get to know the Class of 2021
The Class of 2021 was selected from a competitive applicant pool of nearly 6,400 students from 46 states and 106 countries.
The result: 729 first-year students and 10 transfer students from 30 states and 13 countries.
These are students who are already familiar with doing great work—79% of the incoming class regularly participated in volunteer service, with 22 serving as Eagle Scouts or Girl Scouts—one of whom built a tool shed for a community farm. Other students have started a recycling initiative at their school, founded a club to advocate for problems faced by women around the world, worked with and cared for endangered elephants in Thailand, and received a U.S. Presidential Volunteer Service Award.
They are also academically talented and committed to learning. One student was a member of a pediatric endocrinology research team working to identify better ways to diagnose growth hormone deficiencies. Two others worked on a Civil War camp and prison excavation site and served as a reenactor for Revolutionary War, Civil War, and World War II reenactments.
76% of our newest campus members were student-athletes in high school. These include a student who competed at the U.S. Rowing Club National Championship, one who was elected to play in the 2016 Federation of International Lacrosse U19 Men's World Lacrosse Championship, one who plays competitive US junior paddle platform tennis, and one who is a member of Team USA Jump Rope and represented the United States for the World Championships in Hong Kong.
They also have an eye to their futures. One student is the CEO of an online music label business that exposes the unheard talents of Electronic Dance Music, another produced and screened a short film at the Tribecca Film Festival, and another has produced and published three books—and is working on a fourth.
"This was a fantastic applicant pool to review," said Director of Admissions Gail Sweezey. "The students were academically talented and demonstrated high levels of extracurricular diversity. We are delighted to welcome them to campus as members of the Class of 2021."
To learn more about Orientation, check out the Orientation preview, see the top 10 Orientation experiences, view other College traditions, or watch Hubert and the Orientation student staff answer common questions via Facebook Live. You can also see more of the Class of 2021's journey to Gettysburg by checking out a photo album on Facebook.
Founded in 1832, Gettysburg College is a highly selective four-year residential college of liberal arts and sciences with a strong academic tradition. Alumni include Rhodes Scholars, a Nobel laureate, and other distinguished scholars. The college enrolls 2,600 undergraduate students and is located on a 200-acre campus adjacent to the Gettysburg National Military Park in Pennsylvania.
Photography: Charlotte Scheper '17
Contact: Kasey Varner '14, assistant director of communications, 717.337.6806
Posted: Tue, 22 Aug 2017

Next on your reading list
Everything you need to know for Orientation 2018
---
Have you heard about the Cross-Disciplinary Science Institute at Gettysburg?
---
Sunderman Prof. Bill O'Hara pioneers video game music course
---
Share this story: