13 faculty members earn tenure at Gettysburg College
Faculty are integral to the fabric of the Gettysburg community. This year, 13 faculty members were granted tenure from the departments of sociology, economics, theatre, art, math, education, management, and chemistry as well as from several language departments.
Read more about their diverse areas of study and research:
Craig Lair — Sociology
Linus Nyiwul — Economics
Eric Berninghausen — Theatre Arts
Verónica Calvillo — Spanish
Chris D'Addario — English
Jenny Dumont — Spanish
Amer Kobaslija — Art
Keir Lockridge — Mathematics
Kaoru Miyazawa — Education
Jack Murphy — French
Joe Radzevick — Management
Luke Thompson — Chemistry
Kerry Wallach — German Studies
---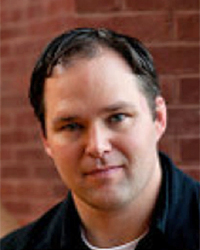 Craig Lair — Sociology
Prof. Lair is a graduate of the University of Maryland (Ph.D. and M.A.) and Arizona State University (B.A.). He teaches a variety of courses, including Introduction to Sociology; Wealth, Power, and Prestige, Introduction to Sociological Theory; and Theories of Capitalism.
His research focuses on the sociology of outsourcing, work, and the economy. Over the past few years, he has focused on two projects: the sociological exploration of advertisements for nannies on Craigslist, and the trend of individuals and businesses hiring companies to write greeting cards on their behalf.
In the future, Lair said he's looking forward to doing more collaborative research with students. "I really enjoy getting to know students as individuals and helping them explore their intellectual interests," he said.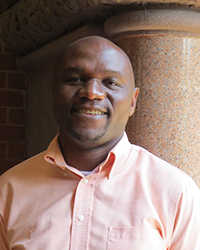 ---
Linus Nyiwul — Economics
Prof. Nyiwul's research interests include environmental and natural resource management and economic development. His current research work focuses on environmental policy design and implementation and development in Sub-Sahara Africa. Before joining Gettysburg College, Linus served as an instructor in the Talent Advance Program at the School of Management, University of Massachusetts Amherst.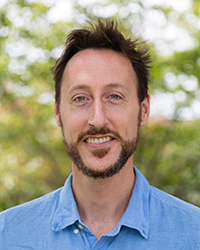 ---
Eric Berninghausen— Theatre Arts
Prof. Berninghausen received his B.S. from Skidmore College and his M.F.A. in Scenic Design from Boston University. He developed a wide range of skills working as a freelance theatre artist in New York City designing shows, building props, and painting sets.
He has worked on and off Broadway for theatre companies such as Manhattan Theatre Club, Playwrights Horizons, Signature Theater, Dixon Place, Performance Space 122, and The Public Theater. During his pre-tenure leave, he worked with the Israeli theater company PuppetCinema on their new show Suddenly, which has its premiere this winter as part of the Next Wave Festival at The Brooklyn Academy of Music in New York City.
"I get to design and build two new shows every year, which is a self-refreshing process," Berninghausen said about his work at Gettysburg. "There is never a moment to get bored or stale as each production is vastly different and requires a fresh approach."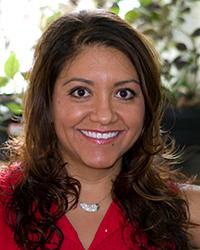 ---
Verónica Calvillo — Spanish
Prof. Calvillo received her M.A. and Ph.D. from the University of New Mexico. She became interested in teaching Spanish when she took a Latin American literature course during her sophomore year in college.
Calvillo's work focuses on the intersection between individual cognition, Mexican-Americans' collective identity, and the broader field of Immigration and Border Studies. Her current research focuses on embody cognition theory in Contemporary Chicano/a and Latino/a literature and film.
"I am passionate about presenting and validating the Latina/o and Chicana/o experience in the classroom for our Latina/o and Chicana/o students," said Calvillo. "I would like for them to feel empowered and to know that it does not matter where you come from, you can truly achieve anything you set your mind to accomplish in this lifetime, just like I did."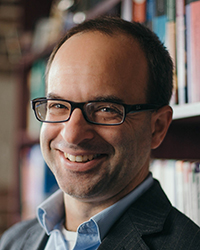 ---
Christopher D'Addario — English
Prof. D'Addario teaches and studies early modern British literature. His teaching interests include Shakespeare and early modern drama, Milton, sixteenth- and seventeenth-century poetry and prose, and transatlantic literature.
D'Addario is the author of Exile and Journey in Seventeenth-Century Literature (Cambridge University Press, 2007) and his essays have appeared in various journals, including ELH, Philological Quarterly, English Literary Renaissance, and The Huntington Library Quarterly. He is nearing completion of his second book, The Aesthetics of the Everyday in Early Modern London, which examines the interplay between the details of everyday life in the city of London, such as living spaces and social habits, and early modern literature. He also co-edited and contributed to a collection of essays, Text and Readers in the Age of Marvell, that will be released by Manchester University Press next year. Another essay, on life and literature in the midst of the English Civil War in London, is forthcoming in a collection of essays from Cambridge University Press.
"I have deeply appreciated the degree to which Gettysburg fosters an environment of exploration in the classroom," said D'Addario. "As someone who teaches an older time period, the small classes and pedagogical freedoms allowed here, have aided me in encouraging students to inhabit Shakespeare's world, to imagine living in an entirely different environment."
Read— Prof. D'Addario, the time traveler.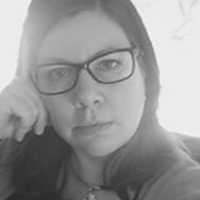 ---
Jennifer Dumont — Spanish
Prof. Dumont is a sociolinguist who has worked with communities in Ecuador, New Mexico, and Adams County, PA. She teaches all levels of Spanish language and linguistics.
Dumont is the author of several peer reviewed articles and one book. Her book Third Person References: Forms and functions in two spoken genres of Spanish was published by John Benjamins Press in 2016. Her current research looks at speech patterns in three groups of bilingual children in Pennsylvania.
This year, she said she is looking forward to incorporating more social justice-minded projects into her classes. "I love the size of the College and how there are so many chances to collaborate with faculty from different disciplines," she said. "I'm looking forward to finding more innovative ways to engage my students with the local Spanish-speaking community and finding opportunities for them to practice language in authentic settings."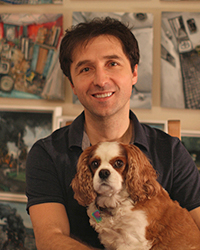 ---
Amer Kobaslija — Art
Kobaslija, a Bosnian-American artist and a 2013 Guggenheim Fellow for painting, has had numerous one-person exhibitions in Paris, New York, Los Angeles, San Francisco, and New Orleans. Kobaslija's paintings have been reviewed and reproduced in numerous publications, including The New York Times, Art in America, ARTNews, Art & Antiques, New York Magazine, New York Time Out, The Village Voice, The Florida Times Union, The San Francisco Chronicle, and The Japan Times.
He is represented by George Adams Gallery in New York where he has had numerous solo shows in the last decade, including the 2015-16 traveling survey exhibition "Amer Kobaslija: Places, Spaces." In conjunction with this exhibition, George Adams Gallery published a comprehensive monograph on Kobaslija's art and life. In the context of the 2017 Wallis Triennale, an exhibition of Kobaslija's work titled "Fear of the Unknown" is scheduled to open in Switzerland this fall. Kobaslija is currently working on a new painting series to convey the allure and the mystery of sub-tropical landscapes in the South.
"Gettysburg College is a wonderful institution, a place that genuinely cares for what is right in the world," said Kobaslija. "We have remarkable students. They inspire me with their humble attitudes and the strength of the work they produce while here and after graduation. Over the last seven years I have met many interesting, passionate, and at times visionary people who work here. Since joining Gettysburg, I feel that I have grown tremendously as a teacher, an artist, and a human being. I am deeply grateful."
Read—From Where Inspiration Flows: Thoughts from Acclaimed Artist and Prof. Amer Kobaslija.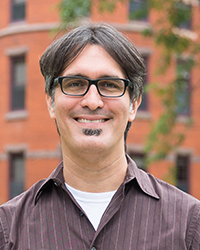 ---
Keir Lockridge — Mathematics
Prof. Lockridge's research interests include: (1) the structure of units in rings, fields, and group algebras; (2) ring theory for the structured ring spectra arising in algebraic topology; and (3) analogues of Freyd's generating hypothesis, a fundamental conjecture in stable homotopy theory, in derived and triangulated categories.
"As a teacher, I love that I have the opportunity to introduce students to deep, exciting, and vital areas of mathematics that exist outside the narrow confines of a calculus text book," said Lockridge. "I have also thoroughly enjoyed mentoring student research projects at Gettysburg."
---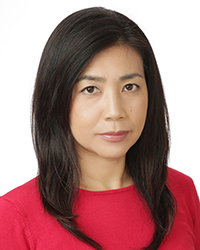 Kaoru Miyazawa — Education
Prof. Miyazawa, a former high school teacher, is a curriculum scholar and a teacher educator. She is from the North East region of Japan and has taught and done research in both Japan and the U.S.
Miyazawa has been writing about modernity, memory, curriculum, and citizenship, focusing on gender, sexuality, and ethnicity. Recently, she has been working on research on education in the post-disaster society. She spent one semester in 2015 in her hometown, Fukushima, Japan, which is recovering from the Great East Japan Earthquake that took place 6 years ago. Through her research she hopes to reconnect with her roots both personally and scholarly. She is looking forward to writing a book about education in post-disaster Fukushima, integrating the themes of memories, war, nuclear, and desires for progress.
"I have enjoyed guiding students to grow and transform themselves as individuals as well as educators," said Miyazawa of her time at Gettysburg. "When I see student-teachers and alumni making a positive impact on the lives of others in various communities, I feel very proud. The work I do may not produce immediate tangible results, but it often brings wonderful surprising results at the most unexpected times. I am very happy and fortunate to be able to have these experiences."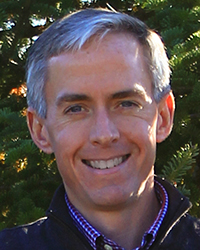 ---
Jack Murphy — French
Prof. Murphy holds a joint Ph.D. in French studies and anthropology from New York University. His research focuses on how people make sense of and express who they are in everyday life, particularly with regard to how they construct and use the notions of sameness and difference.
His last project examined this topic through an exploration of the experiences and strategies of a cohort of youth coming of age in one of France's troubled outer cities as they struggled to find work. This research culminated in the publication of a monograph: Yearning to Labor: Youth, Unemployment, and Social Destiny in Urban France. Murphy's next project tackles similar questions relating to personhood and social positioning, with a focus on the intersections between food and identity.
"As an anthropologist working in a French department, I have found it very rewarding to help students learn to use the tools anthropology offers to move beyond stereotypes, to think differently, not only about contemporary French society, but also about themselves and their local communities," said Murphy. "As I look to the future, I am committed to continuing this work to help promote a more inclusive environment inside the classroom and beyond."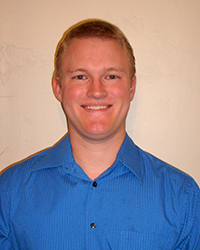 ---
Joseph Radzevick — Management
Prof. Radzevick earned a B.S. in Business Administration and a Ph.D. in Industrial Administration (Organizational Behavior and Theory) from Carnegie Mellon University. Prior to coming to Gettysburg, he taught undergraduate courses at Carnegie Mellon's Tepper School of Business and graduate level courses at the University of California, Davis Graduate School of Management. Since starting at Gettysburg College in Fall 2011, his teaching has included courses in organizational behavior, research methods, decision making, negotiations, and a senior capstone.

Radzevick's work focuses on the area of behavioral decision research, specifically how individuals make decisions and the ways those processes differ from how they ideally should make decisions. The main unifying theme of his research is comparative judgment, specifically how individuals collect information and form beliefs about their environment. He also examines how these impressions influence outcomes for individuals, groups, organizations, and markets. His published papers have addressed topics such as overconfidence, rumination, experience/performance relationships, and trust.
"One of the things I love about teaching at Gettysburg is the innovative Organization and Management Studies major we offer," said Radzevick. "With its critical focus, emphasis on research, and selection of challenging advanced coursework, the program provides students with enriching learning experiences beyond those available in a standard 'business' major."

---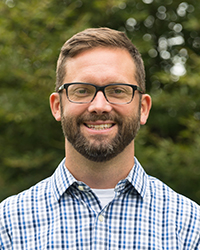 Luke Thompson — Chemistry
Prof. Thompson's research expertise lies in materials chemistry, which is the study of how chemistry impacts the macroscale properties of condensed phases (solids and liquids). His research interests are focused on the synthesis of gold nanoparticles and the subsequent polymeric modifications of the nanoparticle surface chemistry. His lab studies the fundamental interactions of nanoparticles in a variety of chemical environments to better understand the forces that stabilize the particles in solution, and to explore new methods to create nanoparticle-polymer composite materials.
Thompson is also part of a collaborative group spanning chemistry, biology, and physics that is working to understand the fate and implications of gold nanoparticles in the environment and their potential as an emerging toxicant to amphibians.
"I really enjoy the interdisciplinary focus of research here at Gettysburg," said Thompson. "The X-SIG program is a fantastic way to be integrated into and continuously learn about the research that is happening in the sciences. I love it when the tables get turned and I get to learn from students about their research."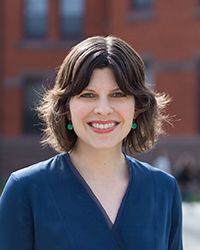 ---
Kerry Wallach — German Studies
In addition to her work in German Studies, Prof. Wallach is also an Affiliate of the Judaic Studies Program. She teaches several courses that count toward the Judaic Studies minor and the Women, Gender, and Sexuality Studies major and minor. Beyond Gettysburg, Wallach serves on the editorial board of the German Jewish Cultures book series published by Indiana University Press, and on the Academic Advisory Board of the Leo Baeck Institute, New York.
Wallach's research focuses on twentieth-century Germany and German-Jewish literature, culture, and history. Her book, Passing Illusions: Jewish Visibility in Weimar Germany, was published in August 2017 by the University of Michigan Press (Elizabeth Topolosky '14, Martina Khalek '15, and Kim Longfellow '16 served as research assistants). She is currently working on several research projects, including an article on Jewish typecasting in Weimar film, and another project on a lesser-known Jewish artist and illustrator, Rahel Szalit-Marcus.
Wallach is looking forward to teaching a new course in Spring 2018: GER 285, "European Jews: History, Holocaust, Future," and hopes to develop a new First-Year Seminar on left-handedness in the coming years.
"Working with a range of amazing students and colleagues at Gettysburg College has been inspirational for my own work on a number of levels," said Wallach. "I have enjoyed supervising student projects on topics that align with my research interests, and I have also learned a great deal from student and faculty projects on topics that are a bit further afield."
Founded in 1832, Gettysburg College is a highly selective four-year residential college of liberal arts and sciences with a strong academic tradition. Alumni include Rhodes Scholars, a Nobel laureate, and other distinguished scholars. The college enrolls 2,600 undergraduate students and is located on a 200-acre campus adjacent to the Gettysburg National Military Park in Pennsylvania.
Contact: Carina Sitkus, senior assistant director of communications, 717.337.6803
Posted: Thu, 7 Sep 2017

Next on your reading list
Biology Prof. Alex Trillo's research attracts international attention
---
Celebrating 2018 midyear graduates
---
---
Share this story: