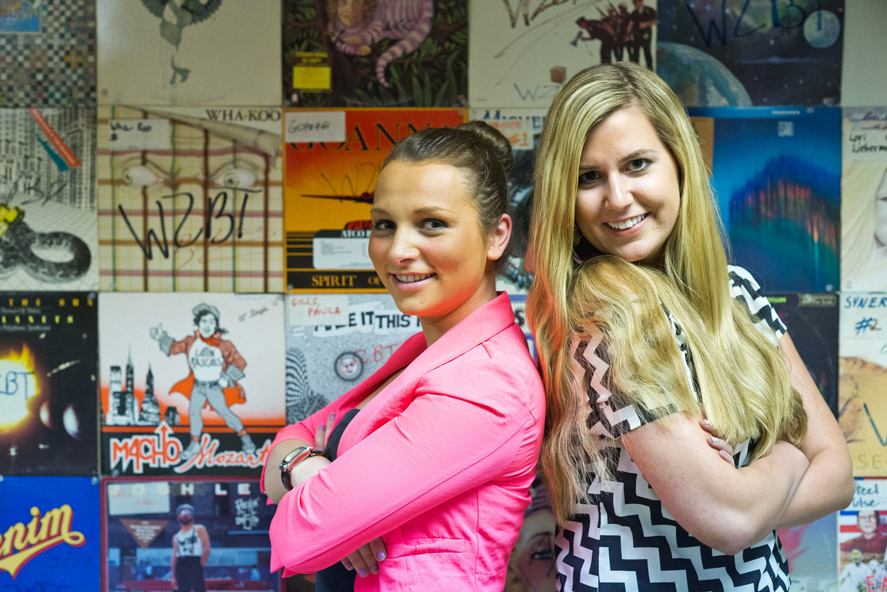 Artists of the airwaves: Undergrads host WZBT radio shows
Disc-jockeys learn broadcasting skills through original programming
"Turn it up!" It's a phrase you'll hear on campus, around town, and down Route 30 as listeners' radio dials reach 91.1 FM, WZBT Gettysburg. The non-profit, student-run radio station, founded in 1948, prides itself on its original programming, new music, and dedicated fan base, as well as its spirited and talented hosts—the students of Gettysburg College.

"I've always wanted to do some sort of news anchoring and this provided the perfect opportunity," said Nicolette Kenzor '16, a health sciences major who serves as WZBT's news director and host of Nic @ Nite.

When not in the lab, Kenzor's experiences behind the mic are further developing her confidence and verbal communication skills, assets for any career.

"I'm a people-person and love speaking in front of a crowd, but radio is [a challenge]—you can't see the audience and they only pay attention to your words, no gestures or visual clues," she said. "It's a great opportunity and I'm glad I discovered it my freshman year."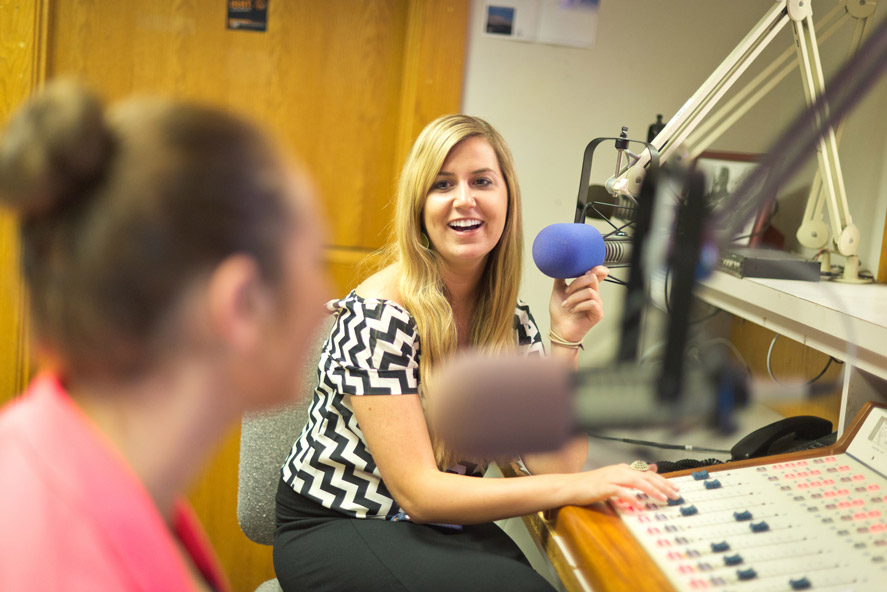 Other Gettysburg students decide to partner with a friend when venturing out onto the airwaves, such as Macy Collins '14 and AnnaMarie Houlis '14, co-hosts of Ladies Night.

"AnnaMarie came up with the idea to start our own radio show over winter break. We were both coming back from amazing experiences abroad, in Seville, Spain, and Morocco, and wanted to get more involved on campus upon our return. We've had a blast," said Collins, an English major who is also minoring in Spanish and philosophy.

"It might seem intimidating to join a new club and figure out how to work all of the equipment, but everyone is so nice and welcoming—plus, it's always fun to try something new. I never thought I'd end up doing a radio show with one of my best friends in College. I am definitely going to continue with WZBT next year."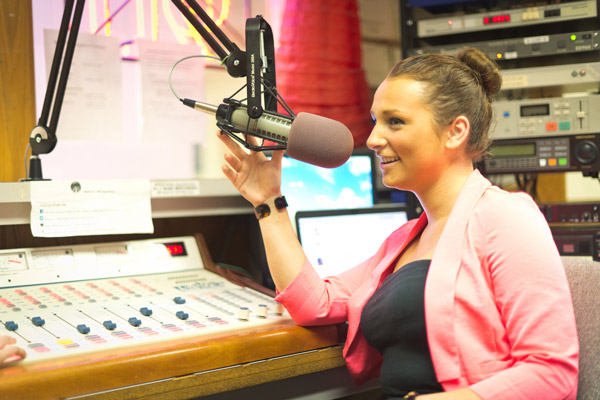 Collins' fellow DJ, Houlis, believes broadcasting from Plank has not only supported her career aspirations of working in the media, but it's also presented her with lifelong campus memories.

"I have a passion for journalism and love reporting—it helps that Macy and I find each other hilarious too. It's fun to work with her on Wednesday nights and [discuss] music and current pop culture. I can genuinely say I look forward to it," said Houlis, who will also serve as editor-in-chief of the Gettysburgian this fall.

"I've built a strong voice and—outside of practicing for my secretly desired comedian career—I've earned the title of public relations director, become more engaged with the campus, and gained experience in marketing, communications, and social media. I would absolutely recommend this experience to other students."

Learn more about becoming a WZBT DJ and contact the executive board for more information.
Founded in 1832, Gettysburg College is a highly selective four-year residential college of liberal arts and sciences with a strong academic tradition. Alumni include Rhodes Scholars, a Nobel laureate, and other distinguished scholars. The college enrolls 2,600 undergraduate students and is located on a 200-acre campus adjacent to the Gettysburg National Military Park in Pennsylvania.
Contact: Mike Baker, assistant director of communications, 717.337.6521.
Posted: Wed, 17 Jul 2013

Next on your reading list
Discovering her resilience: World traveler to future Marine
---
---
Cultivating a first-class faculty: Prof. Allen Guelzo receives prestigious award
---
Share this story: