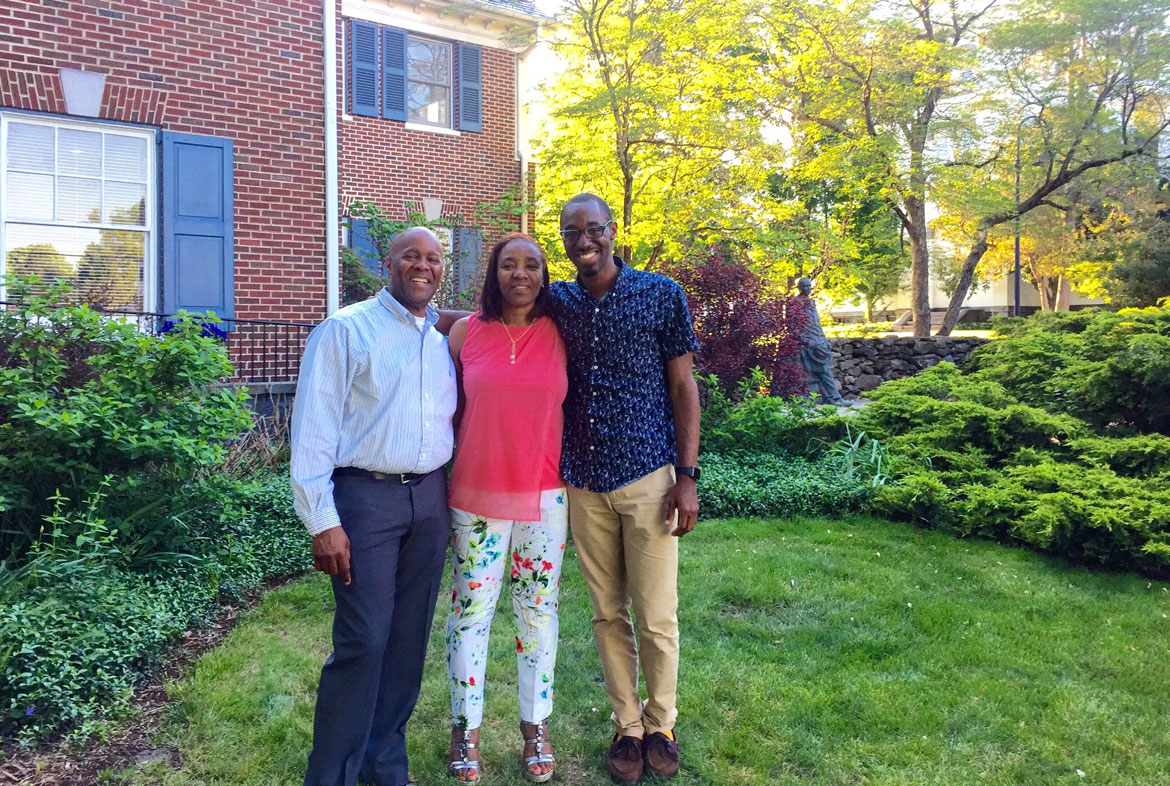 Parent to Parent: Your child can pursue all their interests here
Fergan knew that Gettysburg was where he wanted to spend the next four years of his life when he visited the campus in the fall semester of his senior year in high school. We looked at only small, liberal arts colleges with Fergan, way more than we'd like to admit, but Gettysburg was always at the top of his list. The college process wasn't new to us when we started looking for Fergan and his sisters (he's a triplet!) because we already had three children who went through it. But, they all went to Brooklyn College near our home in New York City. Even his triplet sisters went to colleges right here in NYC, so the idea that Fergan wanted to move away from home to a private college in Pennsylvania was a concept we had trouble grasping. We also had trouble understanding what a liberal arts education truly meant.
It wasn't until we all visited the campus on Get Acquainted Day that my wife and I understood why Fergan was so drawn to the school. The campus was absolutely beautiful and everyone that we met, from the students to the faculty and staff, in particular Darryl Jones in the Admissions Office, made us feel welcome. It felt like a community where students will be challenged academically but also encouraged to be the best versions of themselves through extracurricular commitments. Looking back at Fergan's experience, we have no doubt that Gettysburg was the best place for him.
While at Gettysburg, Fergan took the opportunity to get involved in as many aspects of the community as possible, from his time spent as a Resident Assistant and Residence Coordinator for the Office of Residential and First Year Programs, to working in the Admissions Office as a tour guide, Admissions Ambassador and finally a Senior Admissions Intern, where he interviewed prospective students and was involved in the admissions process for the Class of 2020! He also worked in the college bookstore and was a member of the hip hop dance team B.O.M.B Squad. But we think his time spent studying abroad and his summer internships had the biggest impact on his experience. We're still not sure how he managed all of these responsibilities on top of his major in biology with a pre-med concentration!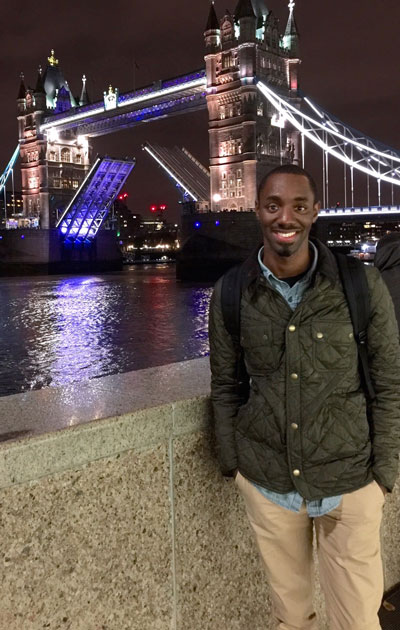 In the fall of 2014, Fergan spent his semester in England, where he had the opportunity to live in central London for a month before spending his remaining time at Lancaster University in northern England. We knew that he loved his experience when he came back home and couldn't stop talking about it. There he was able to take classes in the sciences that weren't offered at Gettysburg, like Tropical Diseases, which was easily transferable to his transcript. He also took the opportunity to visit other countries like Croatia, Italy, Spain, and Scotland to be exposed to as many different ideas, connections between ideas, and to as many people of expertise as possible. We are so glad that Gettysburg presented this opportunity to our son because we truly feel that these experiences create a discipline of tolerance and understanding, a trait that many today seem to lack.
Gettysburg also offered the opportunity for Fergan to have two summer internships working with Dr. Carolyn Salafia P '16 in the research area of autism. Her guidance actually changed our son's career interest. Fergan entered Gettysburg with the idea that in four years he will be heading to medical school. But his time spent doing research with Dr. Salafia expanded his view on medicine and he now hopes to pursue a career as a researcher.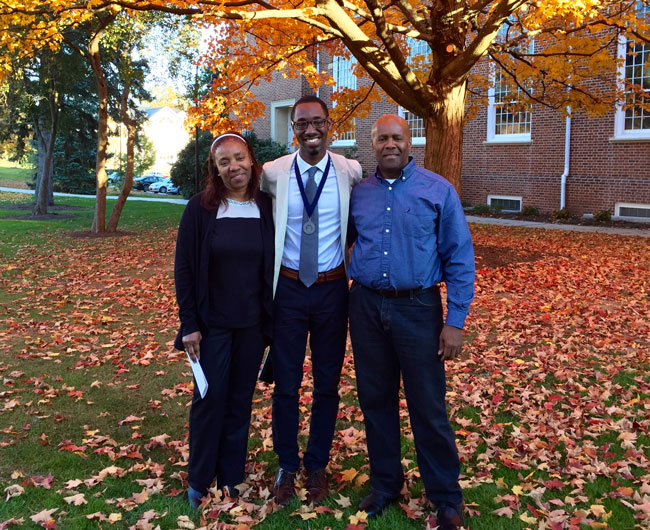 While we admittedly had our doubts about a liberal arts education, we ultimately realized that Gettysburg was perfect for Fergan. He was able to think and learn across multiple disciplines, while still receiving the guidance from the college necessary to prepare him for life after graduation. After graduation, Fergan spent his summer preparing for his move to England, where he is pursuing a master's degree in biomedicine at Lancaster University. We are so grateful for every opportunity that Gettysburg has provided for our son. By trusting in his decision to look only at liberal arts institutions we were exposed to a window of opportunities for Fergan, that may never have occurred because of our preconceived ideas. We hope that every parent like us will recognize that while we may have our own goals for our children's college career, the choice is always theirs!
Watch Fergan talk at the :42 mark about his internship experience.
Maura and Bergson Imbert are the parents of Fergan Imbert '16.
Founded in 1832, Gettysburg College is a highly selective four-year residential college of liberal arts and sciences with a strong academic tradition. Alumni include Rhodes Scholars, a Nobel laureate, and other distinguished scholars. The college enrolls 2,600 undergraduate students and is located on a 200-acre campus adjacent to the Gettysburg National Military Park in Pennsylvania.
Contact: Carina Sitkus, senior assistant director of communications, 717.337.6803
Posted: Mon, 23 Jan 2017

Next on your reading list
---
Gettysburg College graduates reflect on 'philosophy and life' on campus April 22
---
Share this story: