Here's how Gettysburgians spent their summer
During the 13 weeks between Commencement and Convocation, our students, faculty, and alumni find plenty of ways to explore new career fields, conduct innovative research, and expand their worldview, all while making the most of their summer, too.
---

Career Exploration
Just this summer, students completed internships and externships around the country with employers in every industry imaginable.
Elizabeth Hilfrank '18 interned with National Geographic Kids; Yely Montano '18 interned with housing coordinator CARACEN; and Will Forrey '20, Adam McCullen '19, Mike Andreas '20, and Steven May '19 completed a week-long externship at United States Geospatial Intelligence Foundation with Keith Masback '87.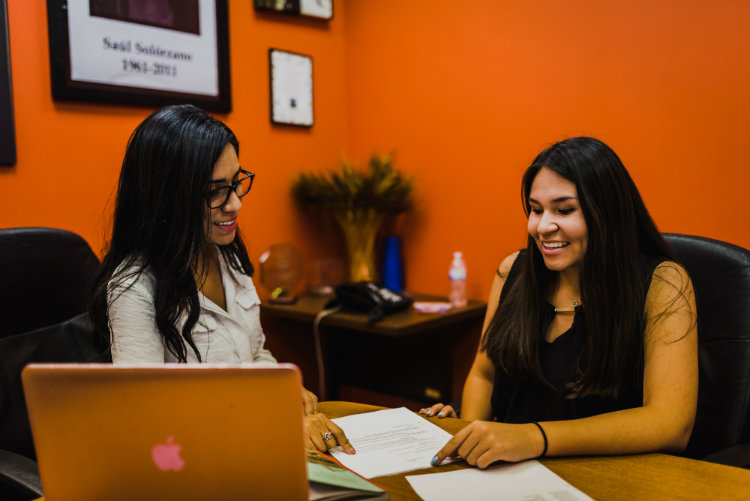 Read more about opportunities for career exploration through the Center for Career Development's blog, Opportunity Knocks.
Students with an interest in history were able to pursue that passion professionally through the Civil War Institute's Pohanka Fellowship, Sandy Abend Summer Fellowship, and Paul Reber Fellowship. Through these programs, students were placed at national historic sites and military parks along the East Coast, where they had the chance to engage in scholarship, interpret it, and share it with countless visitors to those sites.
Read more about the experiences of these students through the CWI's blog, The Gettysburg Compiler.
The 2017 Entrepreneurial Fellows were hard at work, too—five students have launched four businesses with a team of alumni mentors supporting and encouraging them along the way.
---
Summer Research
It was a great summer for students interested in conducting research on campus, as the Cross-Disciplinary Science Institute at Gettysburg College (X-SIG) had its largest class of students to date, with 63 students staying on campus to dive into a variety of STEM projects.
Students researched everything from perfectionism and personality disorders with Psychology Prof. Kathy Berenson to aquatic toxicology with Biology Prof. Peter Fong. A few students were even able to travel to Iceland with Prof. Sarah Principato as part of their research on ice flow conditions during the Last Glacial Maximum—around 20,000 years ago.
Check out the X-SIG blog to learn more about the students' research projects and their results.
Musselman Library's Digital Scholar Summer Fellows (DSSF) were able to engage in unique research through the College's Special Collections and College Archives and learn critical digital literacy skills at the same time. Emma Lewis '20 created a historical walking tour of the Borough of Gettysburg; Christina Noto '19 explored Civil War sheet music; and Brittany Russell '19 researched the provenance of several art pieces acquired by Special Collections.
"Students really walk away from this program with an improved sense of confidence in their abilities as scholars and people who work in technology," said Systems Librarian R.C. Miessler.
Learn more about the DSSF program by viewing a web story about this summer's fellows, or by checking out their final digital scholarship projects.
Outside of the X-SIG and DSSF programs, 10 students were also able to engage in research through the Kolbe Fellowship—a 10-week faculty-mentored research program focused on the arts, humanities, and social sciences. Students were able to focus on topics that interest them—like Kevin Aughinbaugh's research on Yellowstone National Park's impact on environmental thought in the United States, Khun Minn Ohn's examination of the first film festival held in Myanmar as a public sphere, and Sarah Pierson's in-depth analysis on the effect of No Child Left Behind on public perceptions of primary and secondary school fine arts curricula.
Learn more about the Kolbe Fellowship.
The Center for Public Service placed students in communities in Nicaragua, Namibia, and Nepal, as well as in Baltimore and Gettysburg as part of the CPS Summer Fellowship Experience. No matter where the students were placed, they had a unique opportunity to engage in community action. Read their blog.
---
Athletes in Motion
The summer started on a high note for our women's lacrosse team, who won the NCAA Division III Women's Lacrosse Championship against The College of New Jersey on May 28. Read more about their victory.
Several of our student-athletes were able to expand their horizons with a trip abroad, including Emily Gibbons '18 and Henry Smith '17, who both spent a few weeks in Brazil as part of the USA DIII teams in women's basketball and men's soccer, respectively.
The men's soccer team also spent nine days in the United Kingdom, where they were able to participate in a cultural exchange and compete against semi-professional teams like Curzon Ashton. Read more about their trip to the U.K.
---
Faculty Around the Globe
A handful of faculty members took advantage of a transformational four-week trip to China thanks to the Fulbright-Hays Group Projects Abroad. Participants in the project included a mix of Gettysburg College faculty members (including Cinema and Media Studies Prof. Jim Udden, English Prof. Chris Fee, Education Prof. Chloe Ruff, Language Resource Center Director Betsy Lavolette, Anthropology Prof. Amy Evrard, and Economics Prof. Rimvydas Baltaduonis) and local public school teachers (like Milken Educator Award recipient Anthony Angelini '06 and Megan Pilarcick), who were able to tour Chinese schools, learn about their education system, and conduct independent research that would have a direct impact on the courses they teach.
"This was unlike any other experience I had in China," said Udden. "This was intense, multifaceted—there were so many different sides to what we experienced there. The goal was for everyone to change some aspect of their curriculum, and for me, it has completely changed how I am going to end my course on Global Media Industries. It was much more than that, however, and rewarding beyond what I expected."
To learn more about their experience in China, check out their blog.
English Prof. McKinley Melton received grants from the Johnson Center for Creative Teaching and Learning (JCCTL) and Research and Professional Development, jointly overseen by the Provost's Office and the Faculty Development Committee, in order to conduct research in the United Kingdom for a seminar he will be teaching as part of a study abroad program for Gettysburg College students in London. According to Melton, the seminar is designed to highlight the importance of London as an overlooked European site that has held tremendous significance for African-descended peoples, both historically and in the contemporary moment.
East Asian Studies Prof. Eleanor Hogan also received a grant from JCCTL in order to pursue research related to Japanese festivals while she was away on sabbatical.
---
Campus Happenings
Alumni returned to campus a few weeks later for Reunion Weekend. During this time, eight alumni were recognized for their professional and service distinctions. Read more.
The annual Civil War Institute conference saw students, scholars, and Civil War enthusiasts alike converge on campus for a dialogue that explored the war from many different angles.
"This year's tour schedule particularly embodied the 'something for everyone' theme, as we balanced always-popular programs such as a staff ride and tours of Antietam and Gettysburg with new destinations like Mine Run, Mosby Country, and Cedar Mountain, which took visitors to some highly significant but little-known sites," said CWI Associate Director Jill Ogline Titus.
Read more about the 2017 Conference, and view pictures on Flickr.
The Fourth of July was particularly festive. Not only were countless visitors invited to campus for an annual concert and fireworks celebration, but a one-of-a-kind German-language copy of the Declaration of Independence, owned by the College, was temporarily loaned to the newly opened Museum of the American Revolution in Philadelphia. Read more about the College's unique piece of history.
Of course, construction projects were ever-present across campus, as the CUB renovation began the day after Commencement, and additions to the Admissions Office and the Dining Hall were continued.
Check out the latest on the campus construction projects, and view a photo gallery on Flickr.

Finally, the entire campus community took part in the preparation for Orientation 2017, lead by Orientation Coordinator Jessica Hubert '17. Find out everything you need to know about this year's Orientation, and catch up on the first-year reading, Station Eleven by Emily St. John Mandel.
Founded in 1832, Gettysburg College is a highly selective four-year residential college of liberal arts and sciences with a strong academic tradition. Alumni include Rhodes Scholars, a Nobel laureate, and other distinguished scholars. The college enrolls 2,600 undergraduate students and is located on a 200-acre campus adjacent to the Gettysburg National Military Park in Pennsylvania.
Contact: Kasey Varner '14, assistant director of communications, 717.337.6806
Posted: Fri, 18 Aug 2017

Next on your reading list
Have you heard about the Cross-Disciplinary Science Institute at Gettysburg?
---
Sunderman Prof. Bill O'Hara pioneers video game music course
---
8 classes that will change the way you think
---
Share this story: