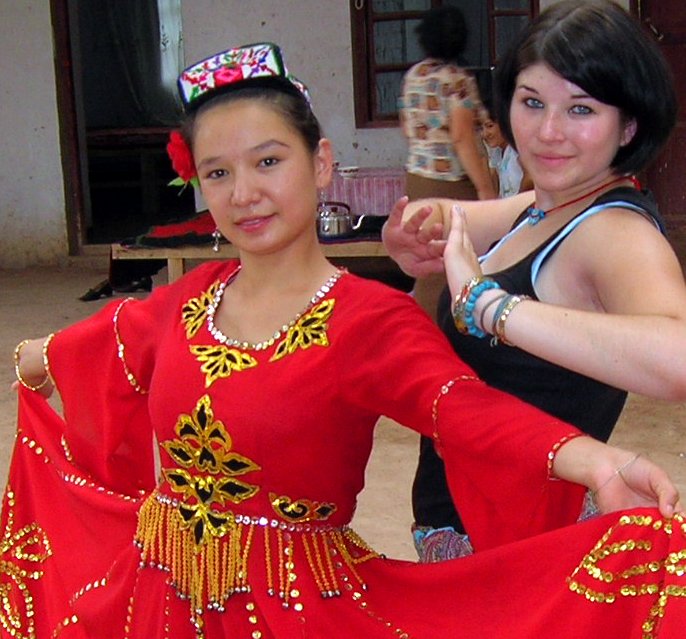 Courses offered:
We offer several years of Chinese language instruction at Gettysburg College. Our first and second year language classes meet five days per week. Our third and fourth year classes meet three times per week. Independent studies for qualified students are taught on a case-by case basis.
If you've studied the Chinese language in high school, you should take our Chinese Language Placement Exam to see which level you belong in at Gettysburg College. Keep in mind that college level Chinese moves at a much faster pace than that of high school.
Textbooks:
Students will study from the Integrated Chinese and A New China: intermediate Reader of Modern Chinese, Text & Vocabulary. In addition, students learn from a variety of materials including audio files, video clips and supplementary assignments.
Learning Outcomes:
Gettysburg College upholds the goal of developing lifelong learners who are prepared for the responsibilities of local and global citizenship. These courses, by providing you with the linguistic and cultural competence, help you to learn Chinese language, to understand Chinese culture, and to lead you to your future adventure, exploration, and achievement in China or the fields related to China. As the world is seeing the increasingly influential role of China, you can confidently say 'I am ready' and start your journey to a new horizon.
Upon completion, students will have:
Ability to use the basic grammatical structures and vocabulary introduced in the course to carry out daily life conversations in Chinese on a limited range of topics, including describing physical surrounding and feelings, exchange of brief information and personal opinions on hobbies, travel, transportation, etc.
Ability to read and write longer paragraphs in simplified Chinese
Ability to comprehend short passages and dialogues in Chinese spoken at slightly-slower-than-normal speed
Increase knowledge of Chinese culture and society
Chinese Language Table:
Chinese Language Tables are held routinely to provide students with the opportunity to practice casual Chinese conversation outside the classroom environment. Attendance is required throughout the semester to promote interaction between Chinese learners of different levels. Students bring their lunch and chat with each other and at least one native speaker over the lunch hour.
Additional Information
Study Abroad in China:
Gettysburg College is affiliated with a study-abroad program in Beijing and Shanghi jointly administered by CET Academic Programs, Capital Normal University. and Donghua University. In addition to language study through the advanced level, the program offers a wide range of courses appropriate to the China specialization within the East Asian Studies major and minor.
China Club:
China Culture Club Advocates creating valuable opportunities for college members to share Chinese culture, practice Chinese, and embrace diversity. Various types of activities and events, including culture presentation, Washington D. C. trip, and Spring Festival celebration, are provided to enrich college members' experiences both on and off campus.
International Club:
The mission of the International Club is to promote a multicultural exchange of perspectives between international and American students, faculty, administrators, staff, and members of the local community. The club provides both a support system and leadership opportunities for students and plans various activities and outings in conjunction with International Student Services.