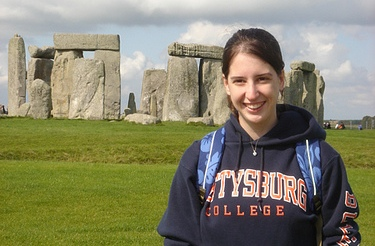 A significant percentage of Gettysburg History majors choose to study abroad. They have participated in college-affiliated programs in Australia, France, Germany, Ireland, Italy, Mexico, Spain, and the United Kingdom.
Thirty-one programs are directly affiliated with the College, and more than 100 others are offered in collaboration with other schools.
Off-campus study programs are also available across the United States, including in such venues as the United Nations in New York City and the Smithsonian Institute in Washington, DC. Students interested in studying abroad or in another location in the US can contact the Center for Global Education for more information.