Field Trip Request Form Now accepting Field Trip requests for the 2022-23 academic year!
Fall 2022 Hatter Planetarium public show schedule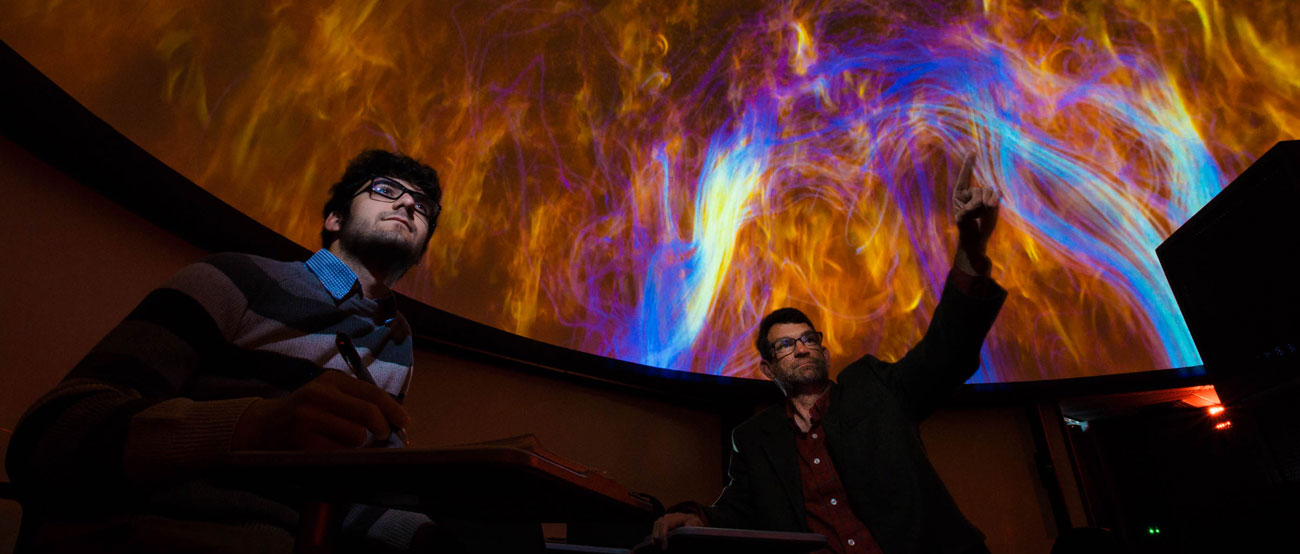 Welcome to Hatter Planetarium, serving the Gettysburg College campus and surrounding community since 1966 and renovated in 2016. The Hatter Planetarium, located in the north wing of the Physics Department's Masters Hall, was built in 1966 as the result of a generous gift from Mr. and Mrs. George G. Hatter. In summer 2016 it was renovated to become an immersive classroom with a full-dome digital projector with support from the George I. Alden Trust. This web site aims to keep things simple but still let you know what we offer, as well as how and when you can get yourself, your friends, or your class (etc.) here to experience it. Be sure to study "The Night Sky" section of the site to help apply what you learn in the planetarium to the real sky. Also see the "Gettysburg Skies" blog for current planetarium news and astronomical ruminations.