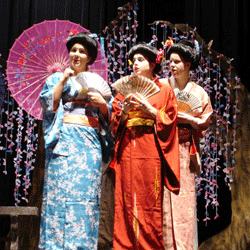 We encourage interested music students to connect with our Conservatory faculty and staff. While in-person visits will not be feasible this fall, we look forward to meeting with you virtually!
Virtual visits for the Sunderman Conservatory
The Sunderman Conservatory will be offering a variety of events for prospective students to learn more about the program, including information sessions and opportunities to connect with our Sunderman faculty.
If you have additional questions, please contact Dr. Amanda Heim, Coordinator of Recruitment, at aheim@gettysburg.edu or Mrs. Mary Smith, Sunderman Conservatory Admissions Liaison, at mlsmith@gettysburg.edu.