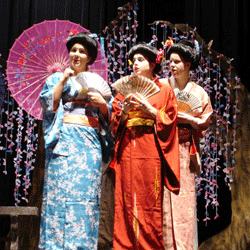 We encourage interested music students to connect with our Conservatory faculty and staff. While in-person visits will not be feasible this fall, we look forward to meeting with you virtually!
Virtual visits for the Sunderman Conservatory
The Sunderman Conservatory will be offering a variety of events for prospective students to learn more about the program, including information sessions and opportunities to connect with our Sunderman faculty.
Register for a Conservatory virtual event
Additionally, the Sunderman Conservatory is partnering with the Music Admissions Roundtable to offer a series of virtual performing arts college fairs this fall. Click here to learn more
If you have additional questions, please contact Dr. Amanda Heim, Coordinator of Recruitment, at aheim@gettysburg.edu or Mrs. Mary Smith, Sunderman Conservatory Admissions Liaison, at mlsmith@gettysburg.edu.