If Gettysburg is your top choice, why wait? Students who apply under the Early Decision plan will receive their admissions decision within one month of the deadline.
Gettysburg College's Early Decision plans are intended for students who have conducted a thorough and thoughtful college search and decided that Gettysburg is their first-choice college. Applicants under Early Decision are committing to attend Gettysburg College.
In recent years, about 40 percent of Gettysburg's first-year students have been enrolled through Early Decision.
Are you still wondering what Early Decision is? Below we dispel five common myths about applying Early Decision and you will learn why Gettysburgians decided Early Decision was the right choice for them.
5 Common Myths Debunked
#1
Myth: You can't apply Early Decision if you don't have your senior mid-year grades yet.
Fact: Yes, you can. Gettysburg College will accept your final junior grades during the application process.
#2
Myth: You aren't eligible for academic merit scholarships or need-based financial aid if you apply Early Decision.
Fact: Early Decision applications will be automatically reviewed for academic merit scholarships. Notification will be sent with acceptance letters. If students and families have applied for need-based financial aid (FAFSA and CSS Profile) by the deadline (November 15 for ED I and January 15 for ED II), financial aid awards will be included with their acceptance packets.
#3
Myth: You can't apply Early Decision if you miss the November deadline.
Fact: Gettysburg offers two Early Decision deadline dates—November 15 (ED I) and January 15 (ED II). We encourage you to have conversations with your family and school counselor before applying Early Decision. For students who submit their application under Regular Decision and decide later in the process that they are interested in being considered within the Early Decision applicant pool, they should contact the admissions office to convert their application.
#4
Myth: You won't be considered under Regular Decision if you weren't accepted under Early Decision.
Fact: In most cases, students applying Early Decision who are not offered acceptance will automatically be deferred for consideration under Regular Decision admission, allowing the admissions committee to see a more complete application with senior mid-year grades and additional test scores (if applying with standardized test scores).
#5
Myth: Early Decision and Early Action are the same.
Fact: No, Early Decision and Early Action are not the same. Applicants under Early Decision are committing to attend Gettysburg College. We do not have an Early Action plan.
Why I applied Early Decision
When I first toured Gettysburg, I knew right away it was a great choice to apply Early Decision. I immediately connected with the College's mission and core values and could picture myself as a student here. The College stood out to me in the application process for its dedicated professors, residential campus, and small classes. In the end, I am so happy with the decision that I made. I highly recommend applying Early Decision if you are considering it, as it is a great feeling to be able to show the College you are fully committed.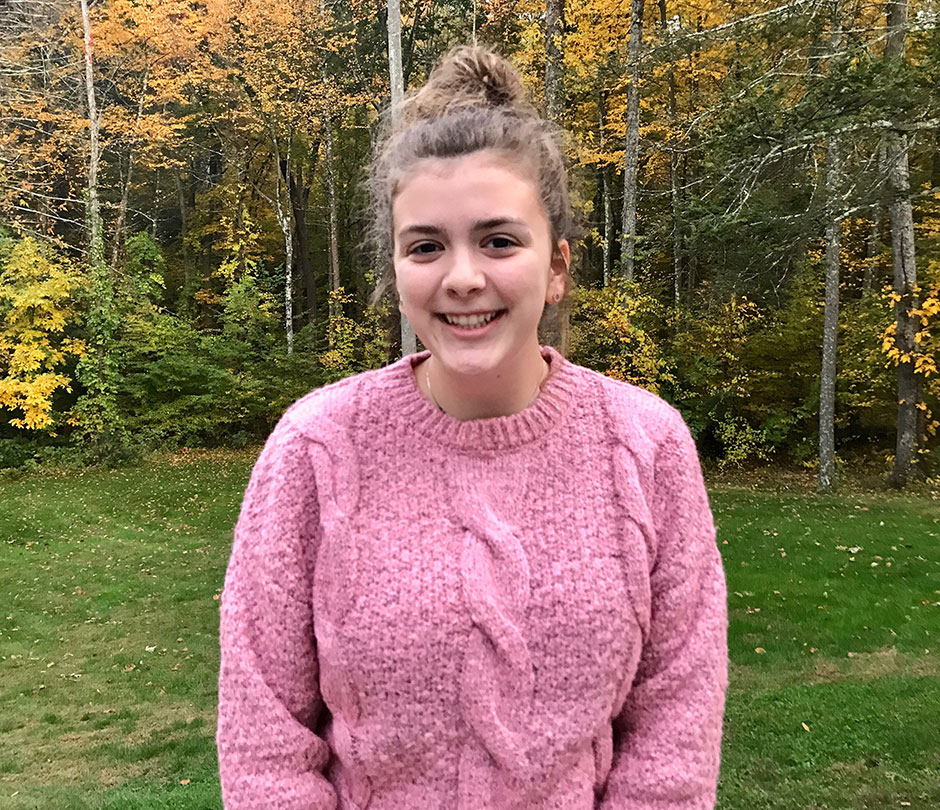 I decided to go Early Decision because I realized that Gettysburg College was the right place for me. It had the right programs, the right culture, and an excellent location. … My interview with Courtney Best, senior associate director of admissions and coordinator of western recruitment, really made me know that the environment I would be living and learning in for the next four years was perfect for me.