The Eisenhower Institute at Gettysburg College connects aspiring young leaders with public policy experts to discover their passion and tackle society's most challenging issues.
We are nonpartisan, inspired by President Eisenhower's approach of engaging diverse people and ideas to find common ground and take action.
Our Vision
The Eisenhower Institute at Gettysburg College prepares young adults for a lifetime of public, private and nonprofit service. They will lead with integrity; be responsible global citizens; and inspire the world to meaningful action.
Our Values
Diversity
Action
Accountability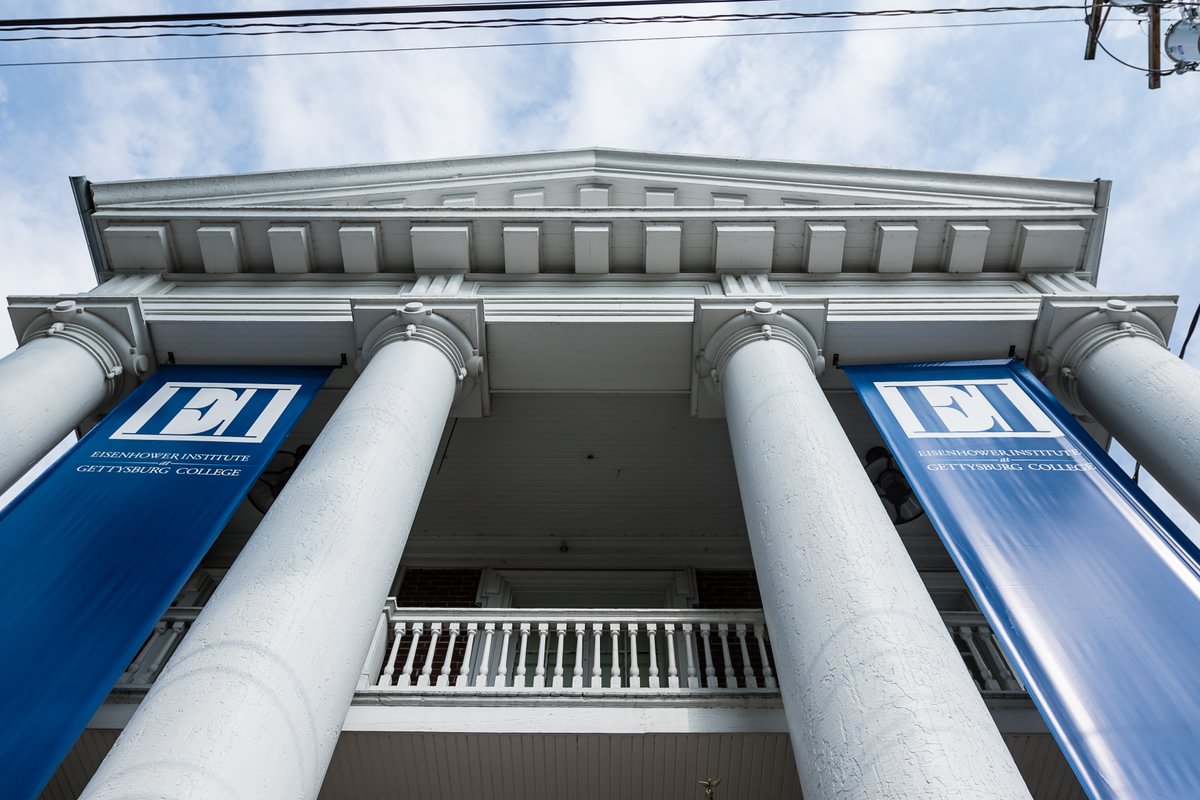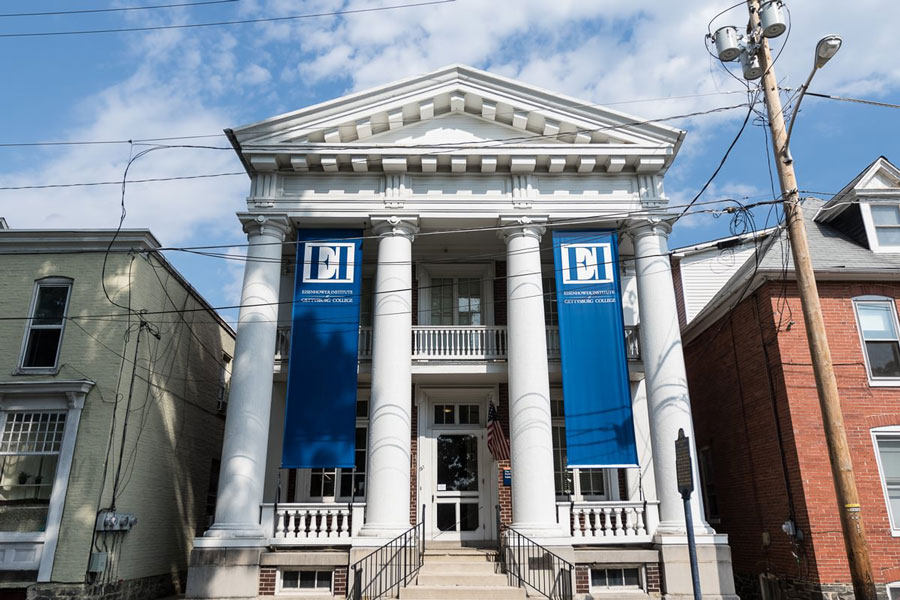 Dual Locations
The Eisenhower Institute carries out its mission from our historic home base on the Gettysburg College campus, and our convenient office in the heart of Washington, DC.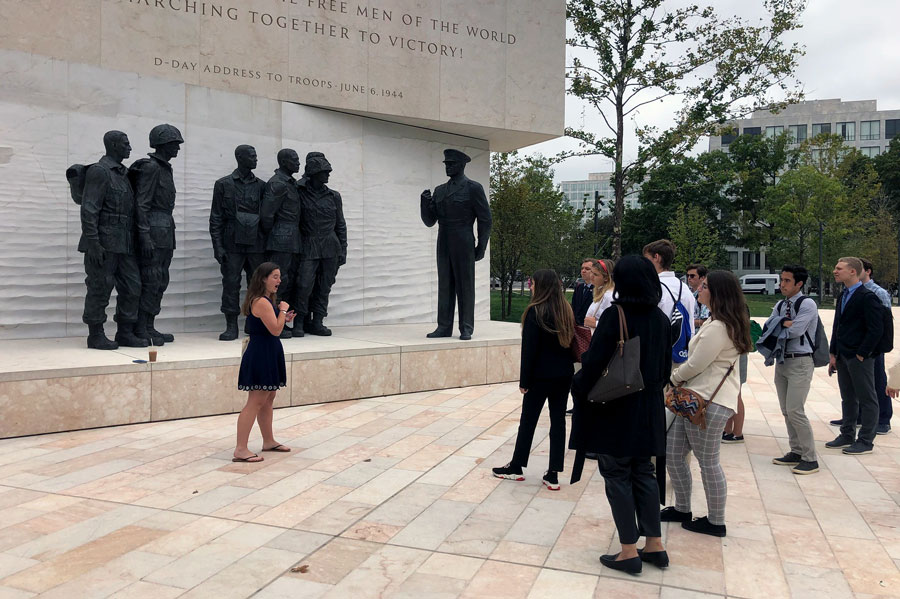 History of the Institute
Over four decades, the Eisenhower Institute evolved from a Washington-based think tank focused on world affairs to a premier public policy center offering distinctive opportunities to students.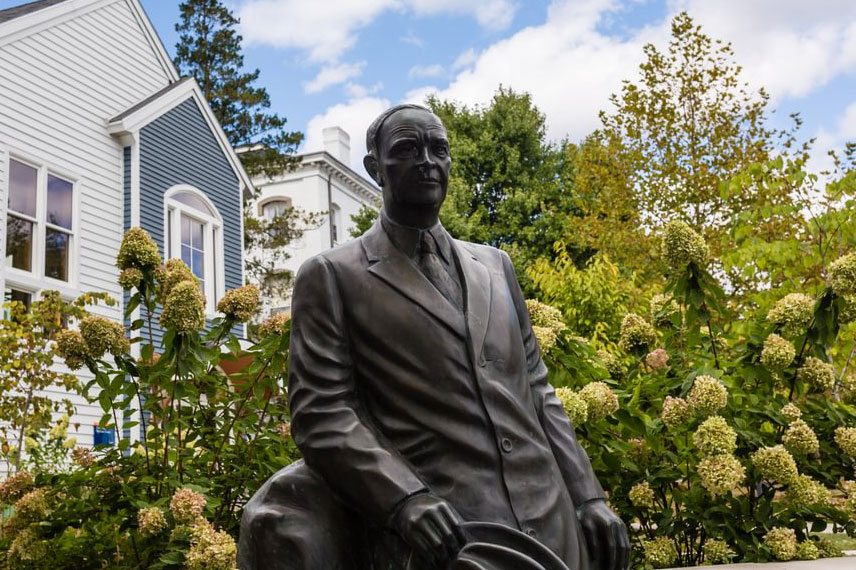 Dwight Eisenhower
From celebrated military leader to the nation's 34th president, Dwight Eisenhower demonstrated a life of principled leadership and extraordinary service while maintaining close ties to Gettysburg.