The Eisenhower Institute at Gettysburg College connects aspiring young leaders with public policy experts to discover their passion and tackle society's most challenging issues.
We are nonpartisan, inspired by President Eisenhower's approach of engaging diverse people and ideas to find common ground and take action.
Our Vision
The Eisenhower Institute at Gettysburg College prepares young adults for a lifetime of public, private and nonprofit service. They will lead with integrity; be responsible global citizens; and inspire the world to meaningful action.
Our Values
Democracy
Democracy is nonpartisan. It's embedded in the fabric of our nation. The U.S. Constitution grants power to citizens through elected, representative government. It is our right and responsibility to educate and provide opportunities for people to practice civic engagement across political divides.
Facts
We embrace a rigorous pursuit of facts. Facts are nonpartisan. They require context and must be verified. We can debate what facts mean but not what they are. We value different perspectives and interpretations based on complete, factual information.
Respect
We recognize what President Eisenhower called the "transcendent value of the individual and the dignity of all people." Respect for all – despite ability, social status, intellect or economic power – is a powerful and necessary foundation for finding solutions. We create a culture of respect by teaching people how to have civil conversations and engage constructively.
Diversity and Inclusion
We solve problems better and more equitably by embracing personal, professional, political and philosophical differences. We consider diverse perspectives and practice inclusion by empowering people to share their thoughts and lived experiences.
Action
A world full of great ideas without action falls short of its potential. Thinking about change isn't enough. We will provide experiences that allow young leaders to test ideas, and share them with decision makers who can take action.
Accountability
President Eisenhower made difficult decisions and took full responsibility for the outcome. We follow his example, taking individual and shared ownership of our choices without excuse. Mistakes happen. We will use them as opportunities to learn, grow and improve.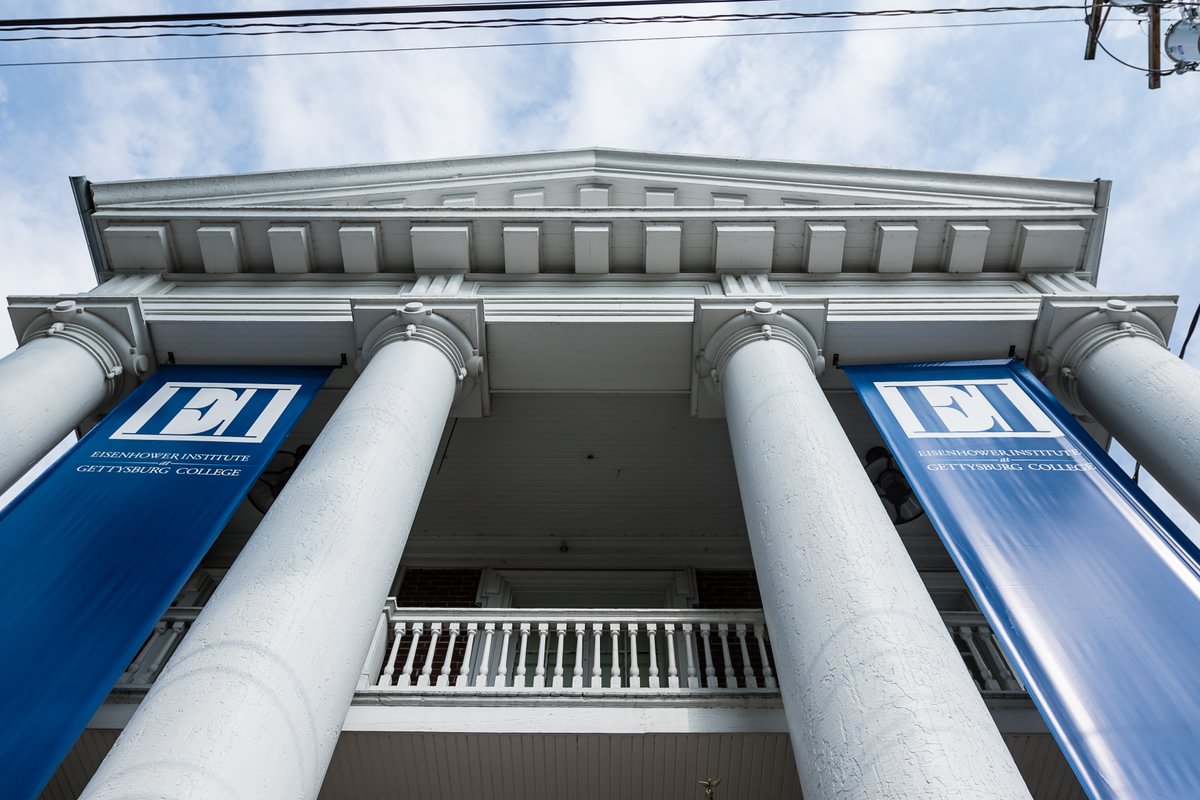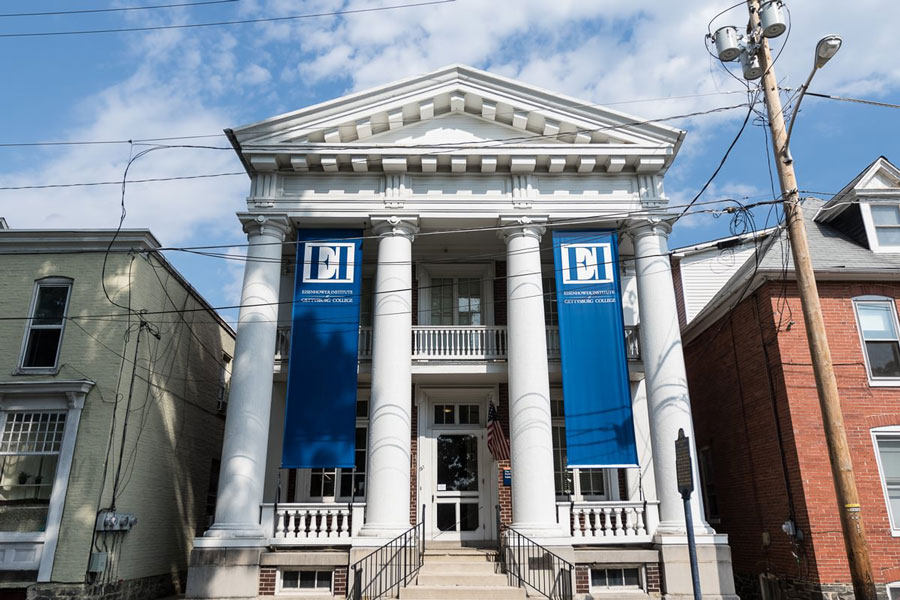 Dual Locations
The Eisenhower Institute carries out its mission from our historic home base on the Gettysburg College campus, and our convenient office in the heart of Washington, DC.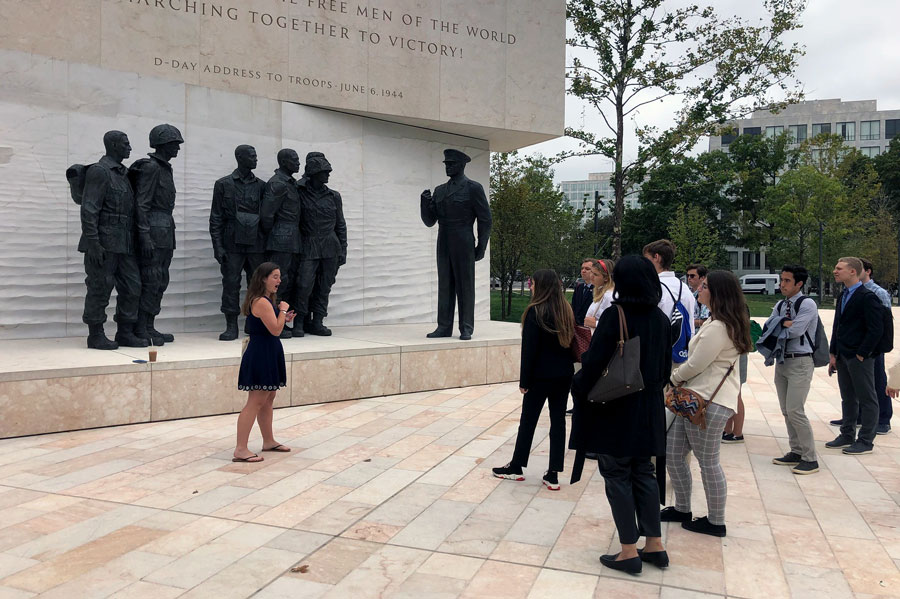 History of the Institute
Over four decades, the Eisenhower Institute evolved from a Washington-based think tank focused on world affairs to a premier public policy center offering distinctive opportunities to students.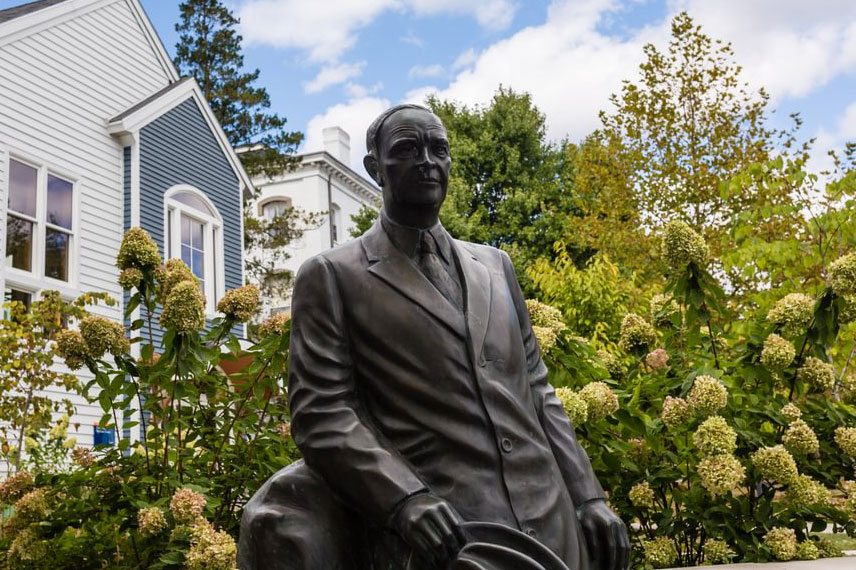 Dwight Eisenhower
From celebrated military leader to the nation's 34th president, Dwight Eisenhower demonstrated a life of principled leadership and extraordinary service while maintaining close ties to Gettysburg.