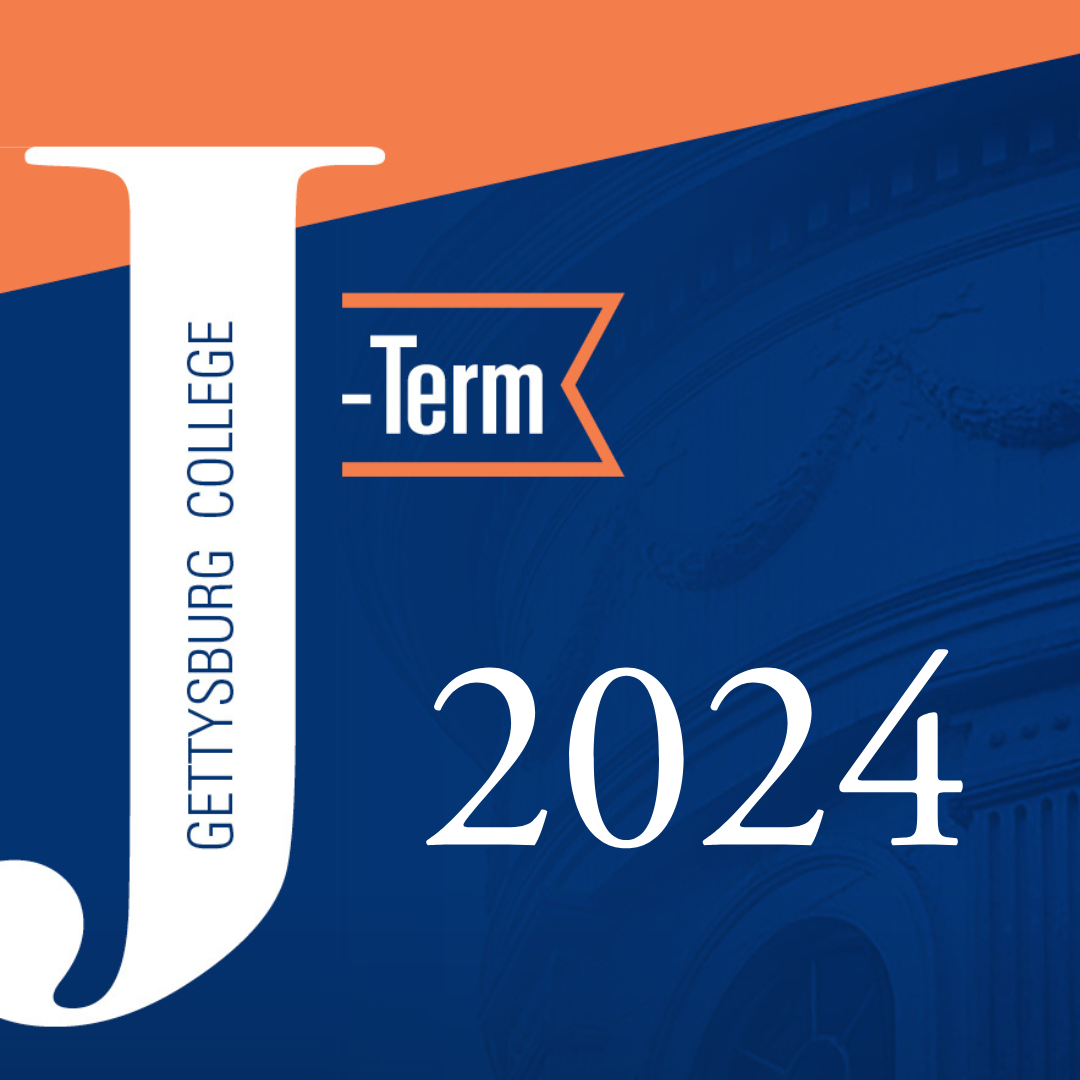 All virtual sessions are free.
Search all virtual J-Term sessions by date and time on Engage
---
Renting and Buying a Home
Home is where the heart is! During this session, participants will learn about the process of renting and buying property. Examine commonly used terminology, what to look for when reviewing leases or contracts, and why it is important to get insurance and inspections for your property.
Here's what you'll learn:
Understand the renting and home buying process.
Learn how to create a personal budget.
Decipher the terminology used in the home buying process.
Identity the key policies and responsibilities to look out for when renting or buying a home.
Gain an appreciation for renters and homeowners insurance.
Discover what is covered in most insurance policies.
Excel Like a Pro
While most Gettysburg students have previously used Microsoft Excel, many are only scratching the surface of its capabilities. In this session, you will learn how to get the very most out of the software and learn to use it like a true pro! Participants will explore intermediate-level features and tools in Excel that can help create, process, analyze, and calculate complex business data.
Here's what you'll learn:
Recognize and create proper spreadsheet design.
Understand spreadsheet formulas, pivot tables, graphics, smart art, and add-ins.
Leverage Excel as a tool to convey and organize your information and data.
Across the Atlas: Meaningful Travel to Expand Your Horizons
Grab your passport and embark on a journey to learn important life lessons from all over the world. Eisenhower Institute Assistant Director of Student Engagement Brigid Goss shares how she left rural Pennsylvania as a teenager for a life of exciting adventures and service. Brigid lived in Romania, Italy, Spain, England, and China, where she taught for two years as a Peace Corps volunteer. In this session, she'll explain how living abroad fosters personal growth, independence, confidence - and the 7 enduring skills that give you a competitive advantage in the workplace. After this session you'll be packing for your next great adventure!
At the end of this session, participants will:
Identify opportunities to live abroad for study and/or career.
Understand personal growth benefits of living abroad.
Understand professional skills gained living abroad.
Storytelling: Helping People Care About Your Message
Getting your point across and helping people understand your arguments can be wickedly tough. That's why the basics of storytelling and narrative are so important. Join former National Park Service interpretive trainer John Rudy as he guides you through the basics of telling a story - from plot and narrative, to the tension-release cycle and building empathy. Make your writing and arguments stand out by feeding the oldest human impulse: storytelling.
At the end of this session, participants will:
Explore classic forms of story structure that can help you create engaging narratives.
Discover the importance of identifying your hero, their villain, & establishing clear stakes.
Explore ways the core elements of storytelling can be applied to liberal arts environments.
Making the Most of the Gettysburg Network
Networking is an integral part of the job search, but can feel overwhelming, particularly when you don't know where to start. Join the Center for Career Engagement, together with alumni volunteers, as we talk more about networking, how to access and best utilize the Gettysburg College professional network, and what to do during the job search. We will cover finding networking contacts, reaching out, and informational interviewing.
At the end of this session, participants will:
Students will gain an understanding of how the hidden job market works and begin to identify ways to increase their social capital.
Students will network with alumni, hear personal anecdotes, and gain advice from industry professionals in real time.
Students will learn how to connect with people they already know as well as develop new contacts within their field.
A Crash Course in Thinking About and Applying to Law School
Why go to law school? If you want to go, how do you get there? These two questions will animate an interactive workshop with Gettysburg College's faculty pre-law advisor Scott Boddery and current Harvard Law student Ben Pontz '20.
After sharing some high-level thoughts about reasons to go and not to go, Boddery and Pontz will delve into the nuts and bolts of how to develop a comprehensive and personalized application strategy driven to maximize a student's chances of achieving their goals. Boddery and Pontz will remain available to students after the session to discuss their individual aspirations and plans.
Here's what you'll learn:
Articulate the pros and cons of going to law school and what is reasonable and unreasonable to expect while there.
Gain the tools to distinguish law schools from one another and understand how to develop a balanced list of schools to apply to, leverage for scholarship opportunities, and ultimately matriculate.
See and hear examples of application strategies that work and that do not work, from personal statements to engagement with law school admissions offices.
Be a Better Leader: Situational Leadership and Emotional Intelligence
Want to be a great leader? Focus on people over performance. Build relationships. Reduce conflict. Adapt in a crisis. And do it all in your own unique way. In this interactive session you'll do exercises to unpack your personality and identify your own leadership style. You'll learn to recognize and lean into emotions to improve performance. Whether you're captain of the lacrosse team or president of your fraternity, learn how to use empathy and self-awareness to motivate people and get things done.
At the end of this session, participants will be able to:
Identify your personal leadership style.
Understand and exercise situational leadership.
Apply emotional intelligence as a leader.
Level Up Your Resume and Cover Letter
The Center for Career Engagement is seeking students who want to take their resume to the next level. Whether you've just started your resume, are transitioning from a high school resume to a professional one, have too many experiences or not enough, we want to hear from you at this session. We'll start with a resume overview, work together to evaluate effectiveness and edit experiences, and examine experience gaps. We will also review cover letters as they can show potential employers you're the right one for the job. Help your application documents be more impressive and effective, so you land that first interview and the next and the next...
At the end of this session, participants will be able to:
Students will understand the individual purposes of the resume and cover letter.
Students will have the tools to edit and update their documents as needed.
Students will have an understanding of what to look for in job and internship advertisements and tailor their documents accordingly.
Rich Rewards: The Secrets to Becoming "Wealthy"
Successful long-term investing and wealth accumulation have little to do with intellect, but everything to do with behavior and developing sound financial habits. Regardless of occupation or earnings level, becoming wealthy is an achievable goal. Join us as nationally recognized Financial Advisor Kevin J. Smith '89 and Rod Tosten '85 discuss how college students are ideally positioned to become high-networth investors. Yet, being "wealthy" is about more than becoming rich. It entails a richness in life—finding purpose, pursuing passions, and appreciating all the things that money can't buy.
Here's what you'll learn:
Identify financial tools for successful long-term investing and wealth accumulation.
Recognize being wealthy isn't all about money.
Implement the use of iGrad, a free financial tool at Gettysburg College.
Navigating Life Beyond the Burg
While you're navigating the "real world," you're bound to interact with new people and situations that throw you for a loop and challenge you in ways that you haven't experienced before. During this session, we will examine the concepts of resiliency and how to navigate situations that may be turbulent, but transformative. In addition, we will touch on some other general tips and tricks on "adulting" so that you're better prepared to face life outside of the Gettysburg College sphere.
Here's what you'll learn:
Develop strategies to communicate with and alongside individuals with diverse lived experiences.
Build practices that promote personal and community resilience.
Examine the difference between accountability and toxicity when working with others.
Marketing Tactics for Student Entrepreneurs
Join us for a free 90-minute workshop on landing page creation and digital marketing. You will walk away with your own fully functional landing page and a good understanding of how marketing funnels and digital marketing works. We will also show you how to find and register the perfect .com domain for your business so you will be ready to launch a great-looking landing page (website) for your business. **BONUS: Whoever designs the best landing page gets a FREE 1-year .com domain registration**
Here's what you'll learn:
Create your own fully functioning landing page.
Find and register the perfect .com domain name for your business.
Gain a greater understanding of marketing funnels and digital marketing.
Oops, I forgot again: Get Organized
Ever miss an important assignment, meeting or deadline because you just… forgot? Double-booked or overcommitted and didn't realize until it was too late? Didn't plan enough time to get the job done? Or something just slipped through the cracks? In the professional world this can cost your job, and great opportunities. But there's an easy fix. Let's get organized! Eisenhower Institute Executive Director Tracie Potts shows you how to set up a schedule that helps you control your time and get things done!
At the end of this session, participants will:
Identify their personal time management style.
Understand how to set up and manage a calendar for personal and school/work responsibilities.
Practice how to communicate effectively to avoid miscommunication and missed opportunities.
Career Planning: Jumpstart for Liberal Arts Students
The Center for Career Engagement seeks up to 100 students interested in learning about how the skills they've acquired in classes, co-curricular experiences, summer jobs, and more transfer into skills sought by today's employers. If you have used your critical thinking, communication, teamwork, and technical skills as a student at Gettysburg, we hope you'll join this session where we will explore how employers are looking for you. We will narrow down possible career options as well as build on your existing experience and find related experiential opportunities. We take a beginning look at career interests and review the tools you can use to move to the next step!
At the end of this session, participants will:
Better understand how to identify and articulate their transferrble skills.
Learn how to access the resources availalble to them through the Center for Career Engagement.
Leave the session with clearly articulated next steps in their career exploration.
---
More information
For questions about January Term virtual sessions, please email jterm@gettysburg.edu.