Janet '39 and George Maharay Fund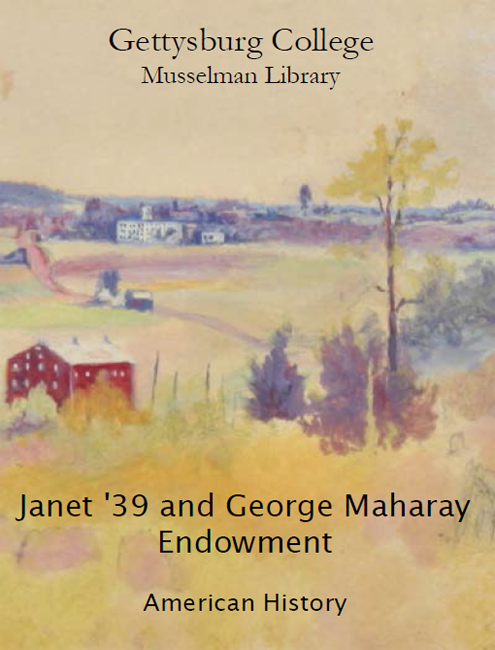 Purpose
American History
About the Donor
Edward Maharay established the endowment in 2014 in memory of his parents Janet (Hancock) '39 and George.
More Information
Maharay set up this fund to recognize his mother's quiet Quaker heritage and her love of books and his father's appreciation of American history. He wished them to be seen together again writing, "I hope the fund will keep their memory alive while at the same time providing meaningful tools and resources to future students and scholars."
Prior to establishing this endowment, Maharay supported library acquisitions with annual gifts for more than a decade.
Read more about Maharay family gifts in the Friends of Musselman Library Newsletter: