Robert C. "Bob" Nordvall Fund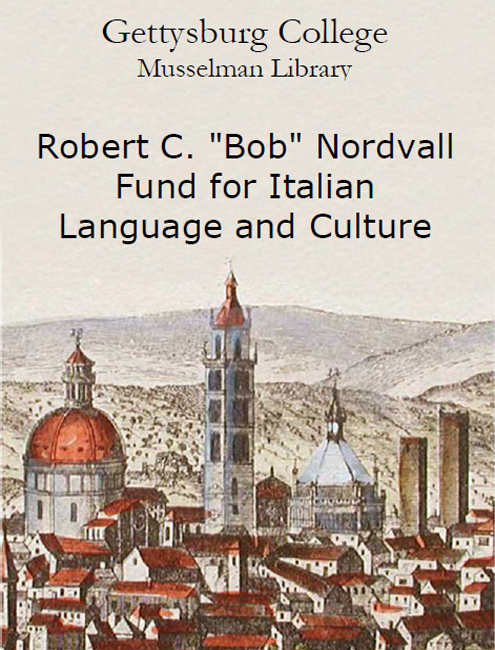 Purpose
Italian language and culture.
About the Donor
Bob Nordvall (1940-2014) served in many capacities at Gettysburg College from 1972 until his retirement in 2002. He was the assistant business manager, assistant and associate dean of the college, associate provost, dean of first year students and lecturer in Interdepartmental Studies. Along the way he studied Italian and upon his retirement he moved to Pistoia, Italy. Bob always kept in touch with his friends, visiting often and sharing a blog of his insights about life in Italy for over a decade. His friends created this endowment in his name in 2014.
More Information
Read more about Bob Nordvall in the Spring 2014 issue (p. 12) of the Friends of Musselman Library Newsletter.