Louis and Claudia Schatanoff Fund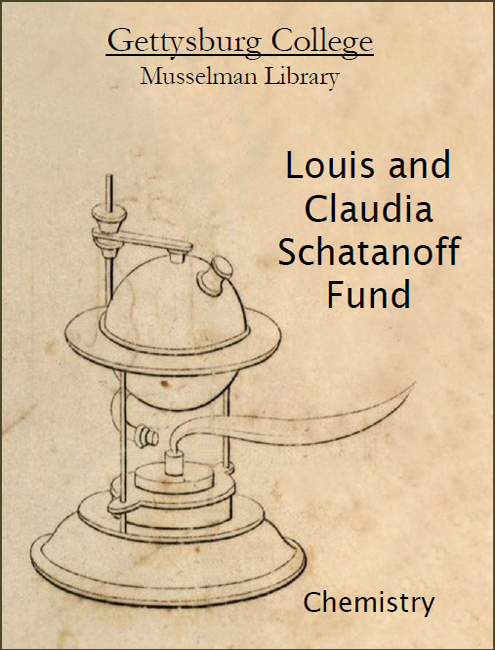 Purpose
Chemistry
About the Donors
In 1986 David Schatanoff, Class of 1959, established this endowment in the name of his parents. Schatanoff was a chemistry major at the College and became a physician. In addition to establishing this fund, he has also supported the College's science programs with gifts to Biology, Chemistry and Physics for the purchase of scientific equipment.
More Information
Louis Schatanoff (1905-1959) was born in Russia and came to the US at the age of one year. He became a naturalized US citizen in 1931, and practiced medicine in New Freedom Township, Pennsylvania, until his death. He and his wife Claudia (1904-1986) had two sons, Joseph and David, Class of 1959, both of whom also became doctors.
David Schatanoff's daughter, Sandra Schatanoff, is also a Gettysburg graduate, Class of 1997.