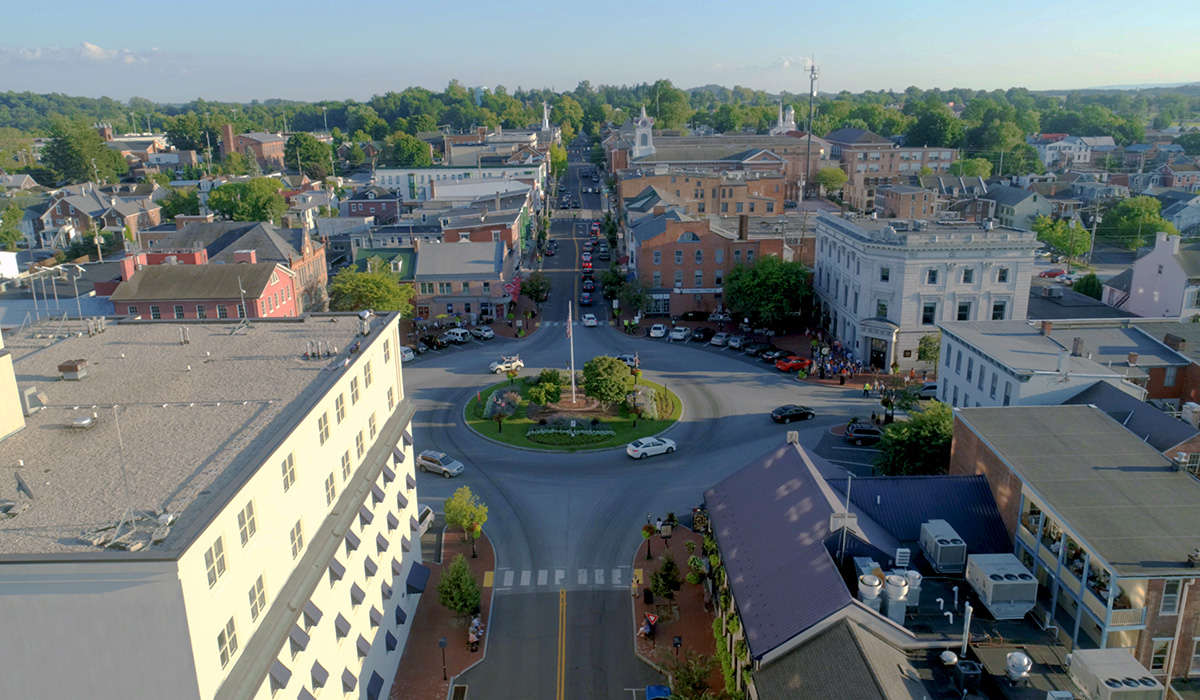 While on-campus clubs and organizations offer much for Gettysburg students to get involved with the campus community, the town of Gettysburg also invites students to take tours, enjoy places to eat, and take part in many activities. Our College town with a vibrant downtown square is only a five-minute walk from campus. If you walk through downtown Gettysburg, you will see several businesses with stickers in their windows that indicate they offer a discount for their services to Gettysburg College students, faculty, and alumni.
I invite you to explore some of what the town of Gettysburg holds in store for you.
Take part in Gettysburg College traditions amid history
The Gettysburg College community, along with residents and businesses in Gettysburg, come together each year to celebrate the arrival of first-year students on campus.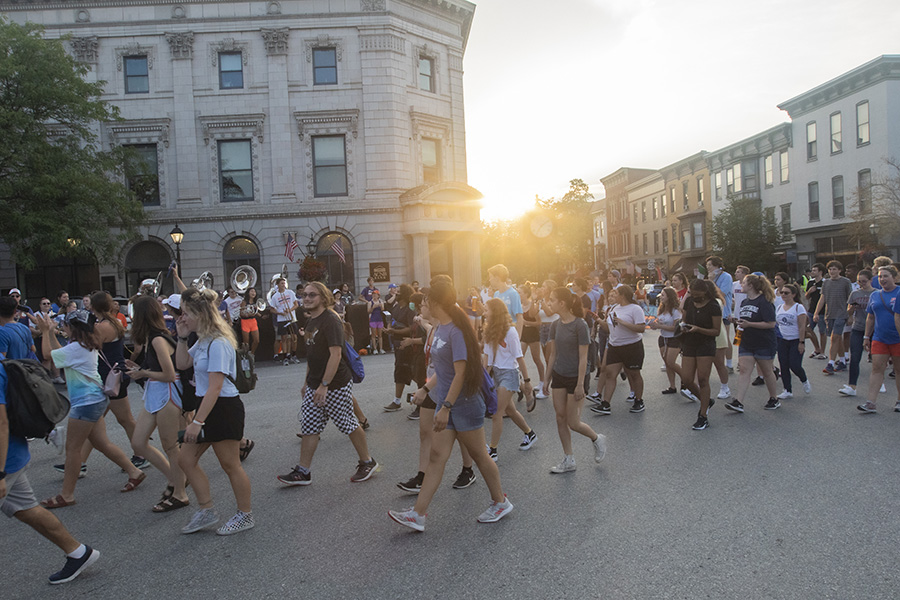 The First-Year Walk is one example of an event that builds relationships for students between the College and the community. During the First-Year Walk, students journey from campus to Gettysburg National Military Park, retracing the historic steps that students and faculty took in November 1863 to witness the dedication of the Gettysburg National Cemetery and President Abraham Lincoln's Gettysburg Address.
As first-year students travel through downtown Gettysburg during the First-Year Walk, businesses offer shirts, coupons, and other items to the students as a display of gratitude for and sign of welcome. The First-Year Walk also allows students to discover various activities and businesses awaiting them in Gettysburg.
Gettysburg also appeals to those who especially want to learn about and study the Civil War. The Battle of Gettysburg took place July 1-3, 1863, claiming more than 51,000 soldiers' lives. Today, you can visit this hallowed ground and take battlefield tours that detail the events that took place here 160 years ago. Other popular activities for students include ghost tours.
Dine deliciously in downtown Gettysburg
Those looking for places to eat in Gettysburg will find plenty of options. Garryowen Irish Pub, The Gettysburger Company, and Upper Crust serve pub food, burgers, and pizza, respectively. The Starbucks coffee shop inside the Gettysburg Hotel on Lincoln Square is an inviting spot to get work done while grabbing a coffee or pastry—and I do that every Sunday during the academic semesters. If Italian food is calling your name, Mamma Ventura and La Bella Italia are both fabulous options, and I know students who are ardent supporters of both establishments.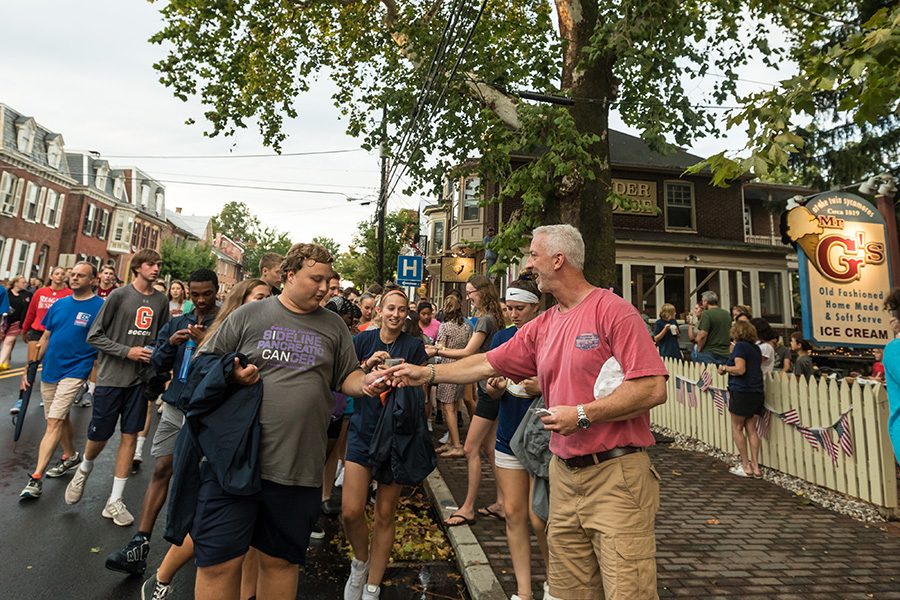 The Dobbin House is—and will forever be—a Gettysburg classic, a cozy dining spot on Steinwehr Avenue. The Dobbin House serves those seeking a larger meal and a more intimate dining experience. Mason Dixon Distillery and Appalachian Brewing Company also provide delicious food in lively environments. Montezuma Mexican Restaurant is a favorite place for students looking for tacos, chips, and salsa, or any Mexican food they may crave.
For those with a sweet tooth, the Gettysburg Baking Company on Lincoln Square creates delectable drinks and pastries, and Mr. G's has some of the greatest soft-serve ice cream flavors in the area.
Discover special celebrations and events in Gettysburg
Gettysburg also holds special celebrations throughout the year. This year, Gettysburg College hosted Who Are We? A Festival Celebrating the Films of Ken Burns at the Majestic Theater. Visitors from far and wide—even some from overseas—came to visit Gettysburg for this experience highlighting the work of this renowned filmmaker and storyteller. The festival included Q&A sessions with Ken Burns, screenings of many of his documentaries, and engaging discussions about his work.
Every Saturday from April to October, the Adams County Farmers Market is held in Gettysburg, providing students with the opportunity to buy locally grown, affordable produce, and other products while supporting small businesses.
Connect with the downtown community
Some Gettysburg students also hold various off-campus jobs in Gettysburg, including retail positions in the Gettysburg Chocolate Market on Baltimore Street, waiting tables in restaurants, and working in the 22(9) Vintage Wares boutique. These opportunities connect the College and the community as partners in our students' full Gettysburg experience.
Choose your own adventure in the outdoors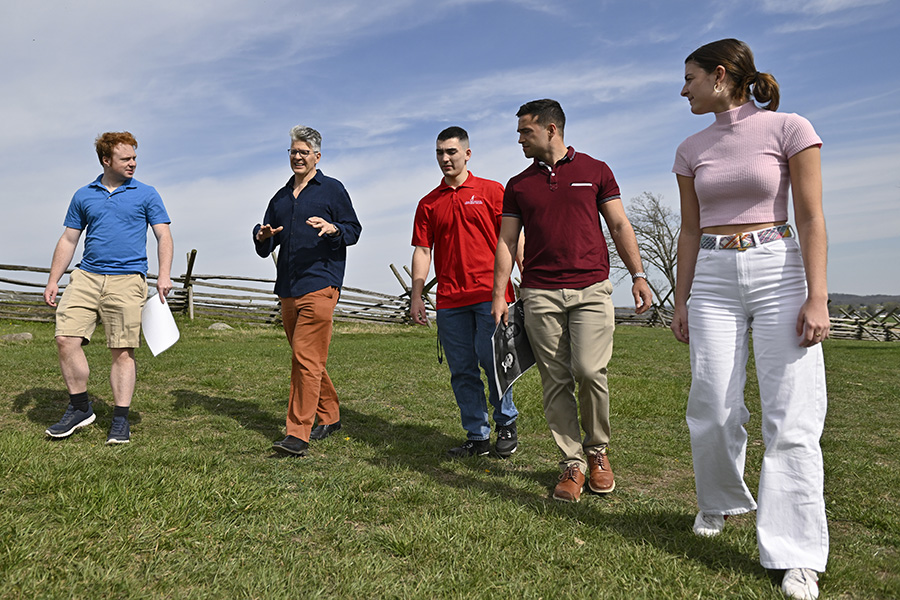 The Appalachian Trail is only a 30-minute drive from campus, appealing to those who enjoy the outdoors. The trail connects with Michaux State Forest, home to a lake and several hiking trails for students to enjoy within driving distance of the College. The Garthwait Leadership Center (GLC) also has an outdoor component to its programming that offers hikes and camping trips through its leadership experience programs. Gettysburg National Military Park is a favorite spot for students, especially during sunset. The park provides a space to explore nature and the stories of the Battle of Gettysburg close to campus.
Whether you're a new or returning student, take time to visit, shop, and explore downtown Gettysburg.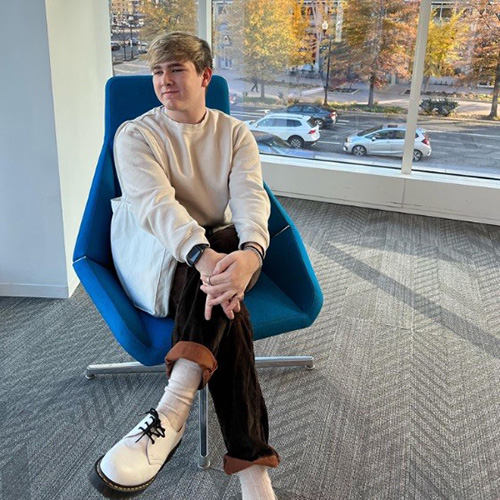 Michael Klatt '25 of Scottdale, Pennsylvania, is an economics and public policy major with minors in Italian studies and Spanish. In addition to his work as an Admissions student guide during the summer of 2023, he is the vice president of the Class of 2025 and works within the Economics Department as a Peer Learning Associate for students in Principles of Microeconomics and Principles of Macroeconomics courses. He recently participated in student-faculty research with Economics Prof. Rimvydas Baltaduonis on a project entitled "After the War in Ukraine: Prospects and Implications for Europe and South Caucasus." Klatt is a member of the Gettysburg College Honor Commission and has served on Student Senate.
By Michael Klatt '25
Photos by Abbey Frisco, Miranda Harple, Jason Minick, and Shawna Sherrell
Posted: 08/21/23