The First-Year Walk is a time-honored tradition at Gettysburg College, when students retrace the steps students, faculty, and townspeople took in 1863 to hear President Abraham Lincoln deliver the Gettysburg Address at the Gettysburg National Cemetery.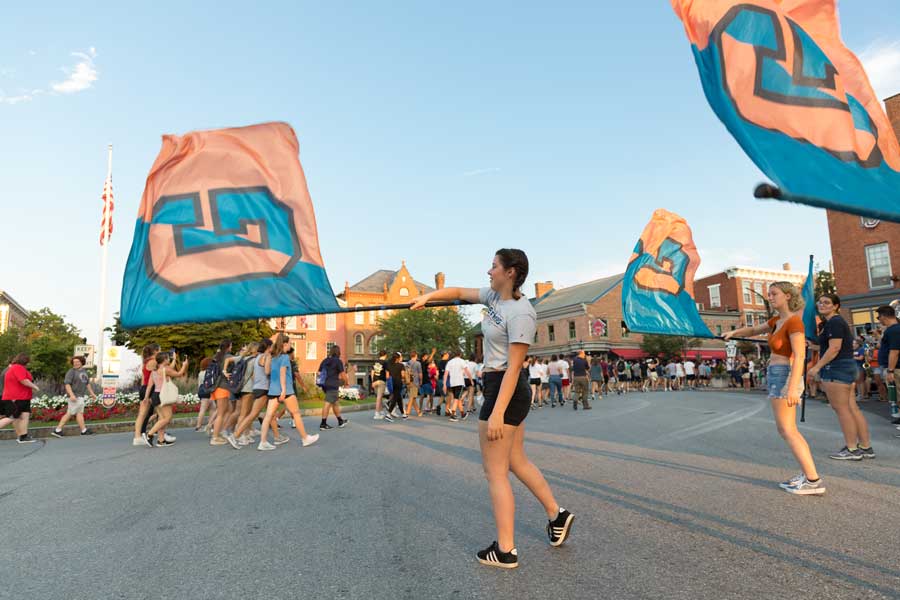 On September 23, the Class of 2024 will partake in this tradition, meeting at Christ Chapel at 6 p.m. before walking together through town at 6:30 p.m. They will hear remarks from Anne Ehrlich, vice president of College Life and dean of students, and President Bob Iuliano.
Upon arriving at the cemetery, Sally Fetterman '24 will sing the "Star-Spangled Banner," Class President Jack Comegno '24 will share opening remarks, and Honorable Mayor Ted Streeter will present the key to the city to Fadekemi Agboola '24. Economics Prof. Rimvydas Baltaduonis will then read the Gettysburg Address and reflect upon it with the class.
First-Year Walk at 6:30 pm Chapel Gathering at 6 pm
Come show your support for the Class of 2024!