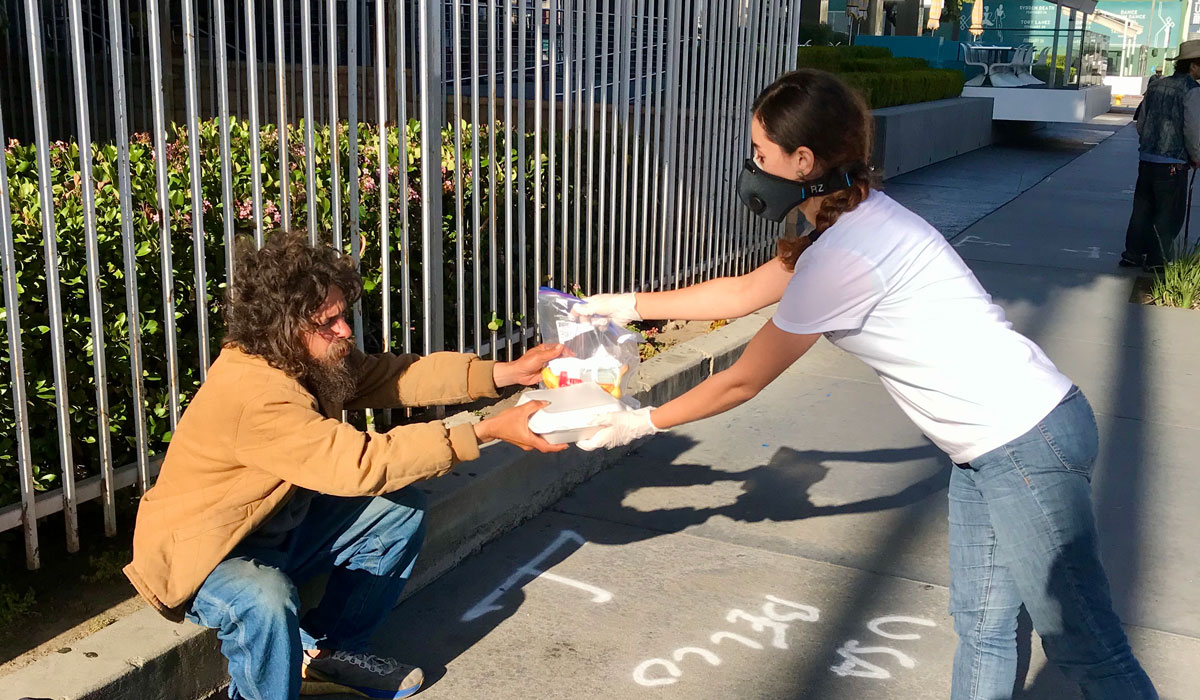 Hamasa Ebadi '16 has always had a passion for the sciences, but life in her homeland of Afghanistan was restricting, especially for women. They were not encouraged to pursue certain careers, including those in the sciences, leaving them with very few opportunities to advance. As Ebadi commented, "It was a land of no opportunities."
That did not stop Ebadi from chasing her dreams. Due to her academic prowess, she secured a scholarship to attend the Hotchkiss School in Lakeville, Connecticut, and then set her sights on a college with strong science and pre-med programs. She ultimately found the right fit in Gettysburg.
Knowing she wanted to pursue a degree in the sciences, Ebadi decided on biology as a major. After taking an introductory course in neurosciences with psychology prof. Kevin Wilson, who co-directs the neuroscience program at Gettysburg, she added neuroscience to the mix.
"I enjoyed studying neurosciences so much that I went into my guidance counselor's office and added [a] neuroscience [minor]," said Ebadi, who had no prior knowledge of the neurosciences, but immediately took to it. She was fascinated with the inner machinations of the brain and wanted to learn more about the most complex organ in the human body.
Growth at Gettysburg
While a student at Gettysburg, Ebadi had the opportunity to grow as a scientist by both contributing to projects in prominent labs, and conducting her own research. "Between my studies at Gettysburg and all of the research opportunities, I felt like a 'kid in a candy shop,' because in my homeland, I was not given these opportunities," she said.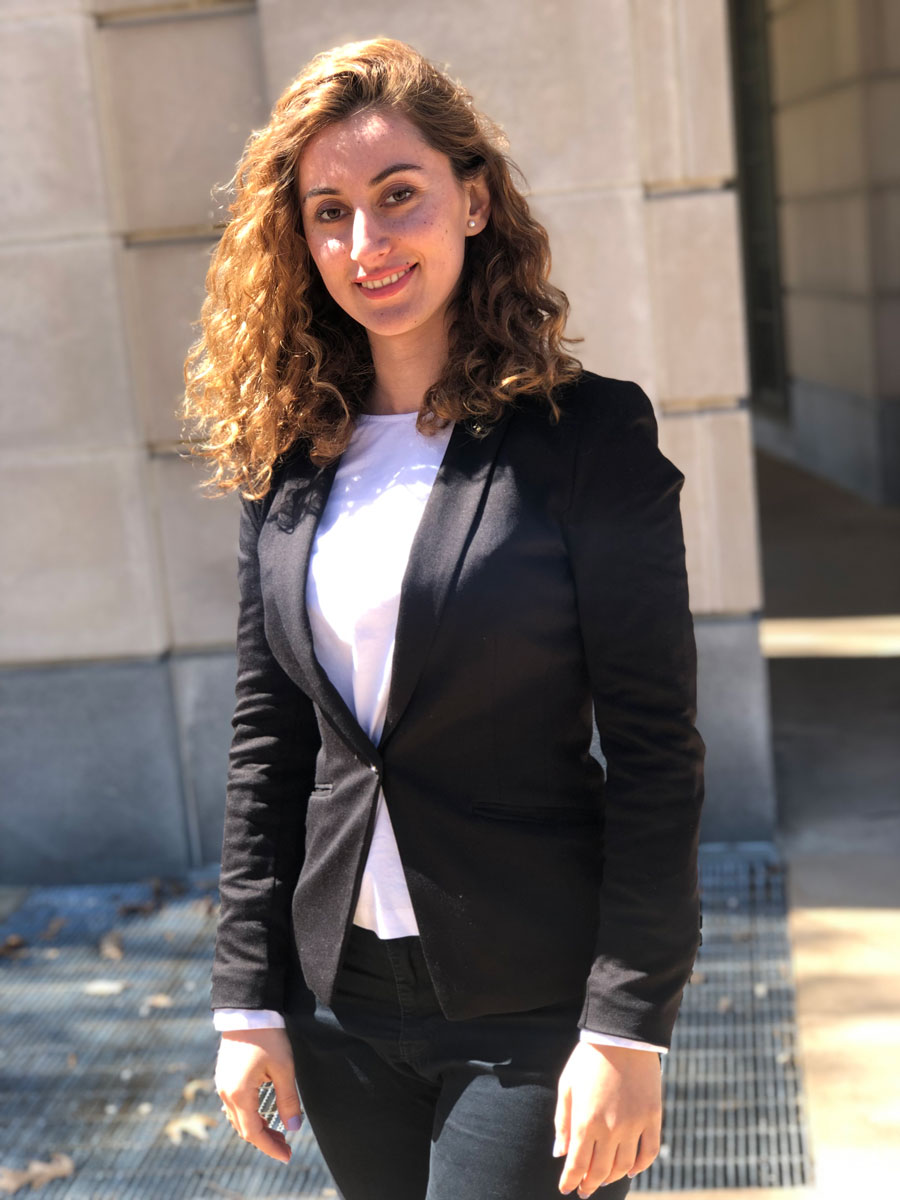 During the summer and fall of 2015, she worked as a research assistant in the neurobiology department at the Yale School of Medicine, where she was tasked with compiling and analyzing data using MATLAB, training rodents for behavioral tasks and maintaining lab notes.
The following year, Ebadi conducted individual research in the Cognitive Neuroscience Lab at Gettysburg. There, under Wilson's supervision, she assessed whether transcranial direct current stimulation of the parietal lobe affects mental rotation (MR) and rotated object recognition (ROR) in a similar fashion, and presented her findings at a symposium attended by students, faculty and staff.
She remains in touch with Wilson, whom she calls her mentor, to this day. "I still turn to many of my Gettysburg professors for guidance in both my personal and professional life," commented Ebadi. "Not all colleges can boast this type of student/professional relationship."
While at Gettysburg, Ebadi also worked for the admissions office, the Garthwait Leadership Center, and the Eisenhower Institute, where she coordinated events for the Inside the Middle East program.
When not in the lab, Ebadi honed her TaeKwondo skills. In Afghanistan, she studied the martial art, despite it being an activity that women were generally not encouraged to do. She was the recipient of two gold, three silver and two bronze medals as a Taekwondo competitor for Afghanistan's National Taekwondo Team. "I would sneak out to classes because I was not supposed to be participating." She continued her practice at Gettysburg, where she joined the TaeKwondo club. "It was a great way to meet new people and de-stress from classes and studies."
Life after graduation
Ebadi graduated from Gettysburg with a Bachelor of Science degree in biology with a minor in neuroscience. Upon graduation, Ebadi worked was a research technologist at Johns Hopkins Medical Institute, then continued her studies at Case Western University, where she earned her Master of Arts in Bioethics (focus on Neuroethics) and Medical Humanities in 2019. She received the university's Graduate Student Appreciation Award and was the winner of MetroHealth System's annual 'Bioethics@Noon Master's Student Competition presentation at The Center for Biomedical Ethics.
Ebadi then packed her bags and headed for the west coast, where she landed at the University of California Los Angeles' Pouratian Lab, Brain Research Institute, researching human neurophysiological function from invasive brain stimulation, such as deep brain stimulation.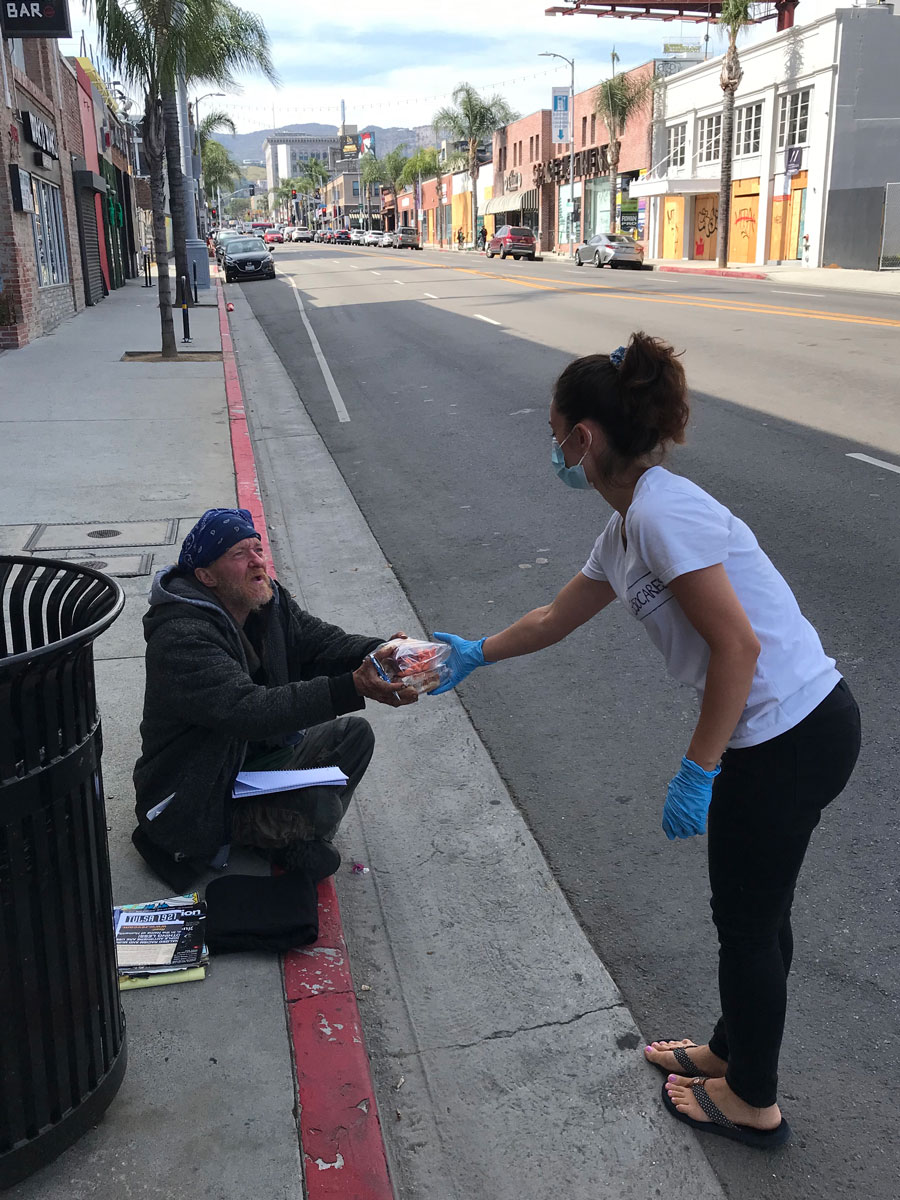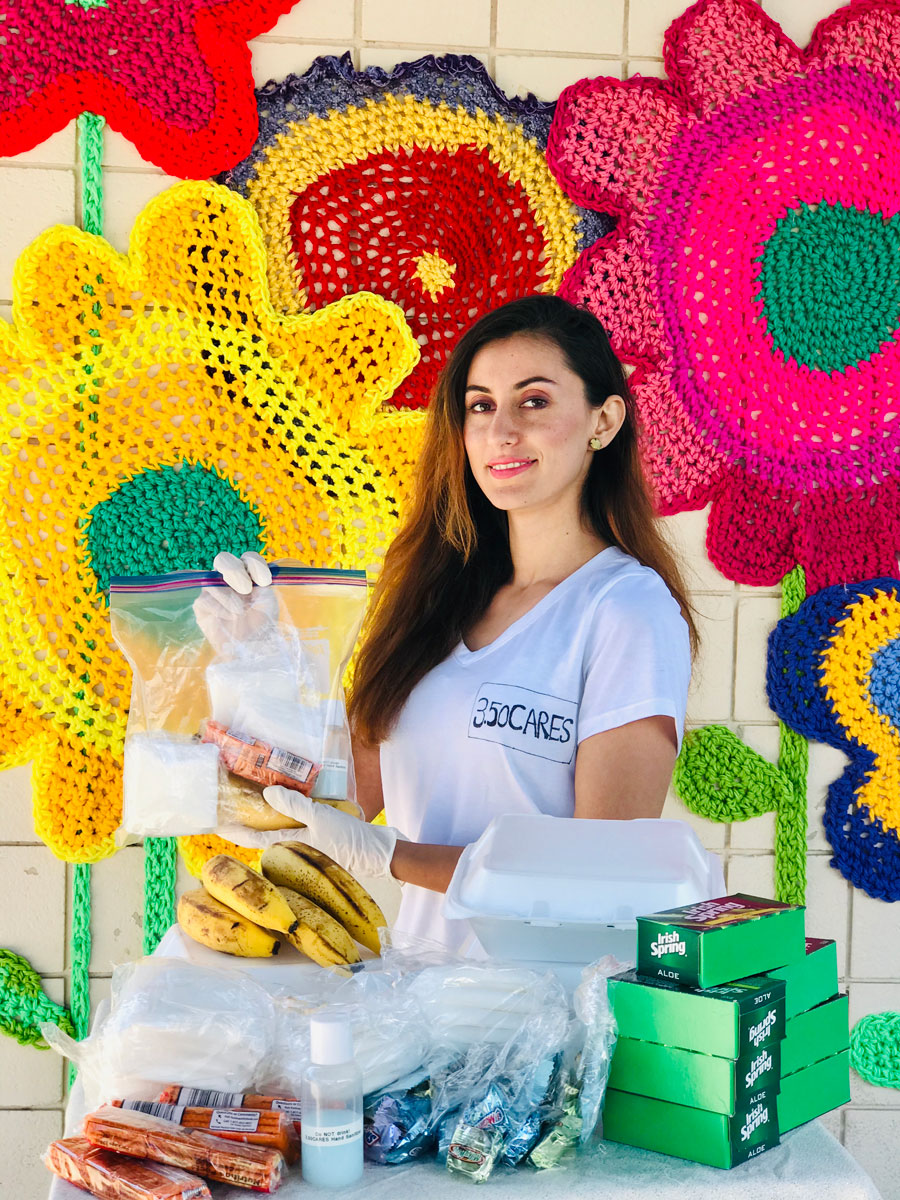 Giving back
Giving back has always been important to Ebadi, who started volunteering with Big Brothers Big Sisters of America (BBBSA) at Gettysburg. She remains in touch with her "little" to this day.
Now, while balancing a busy career and medical school applications, Ebadi still finds time to dedicate to serving others. She is still an active mentor for BBBSA, and is also a STEM teacher for underserved middle and high school students.
Most recently, she and a colleague at UCLA started the nonprofit 3.50CARES, which provides free care packages, including a full meal, snacks, hand sanitizer, and groceries to Los Angeles' homeless population and families in need. Each package costs only $3.50 to help someone in need.
"There are so many people being affected by the pandemic. I just wanted to be able to do something that would make a difference."
Ebadi is grateful to the entire Gettysburg College community and biology Prof. Alex Trillo in particular for their support of her project. "Prof. Trillo helped me a lot through my college career, and she also donated a good amount to 3.50CARES—not to mention she even shared the goFundme link on her facebook page! We wouldn't have been able to help 3000+ people if we did not have the donations."
Reflecting on her journey, she concluded, "Gettysburg has a special place in my heart, and I wouldn't be where I am today without the support of the kind community at Gettysburg."
Learn more about student-faculty research opportunities at Gettysburg.
By Leslie Feldman and Anya Hanna
Photos courtesy of Hamasa Ebadi '16
Posted: 02/02/21