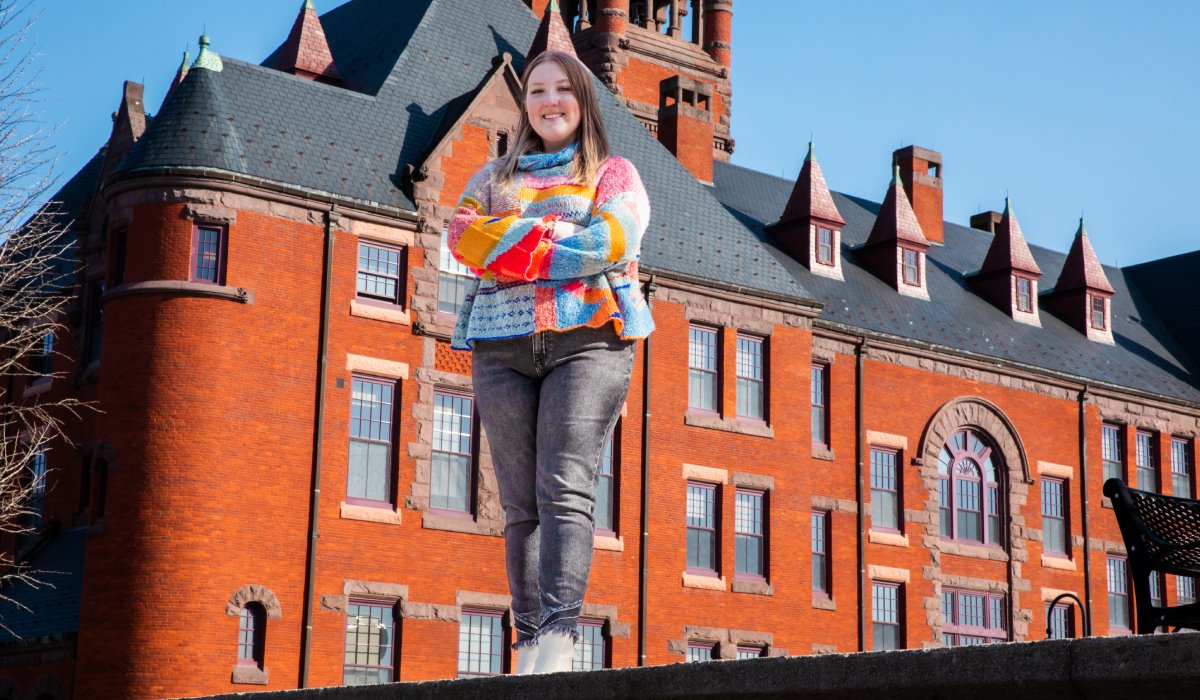 Before a guitarist strums a string or a vocalist proclaims a single note, Lauren Mitchell '23 has given time and talent to the work of bringing music to the masses. For Mitchell, her marketing work in the music industry has taken her from the Washington, D.C., Maryland, and Virginia region to Tennessee—a journey shaped by her Gettysburg College education.
Mitchell, whose older brother Tyler Mitchell '20 introduced her to Gettysburg College, appreciated the small class sizes and the welcoming and supportive community that greeted her when she arrived on campus. Through her courses in business, organizations, and management, and political science, Mitchell connected with professors who strengthened her self-confidence and supported her growth and development as a young professional.
"Management Prof. Heather N. Odle-Dusseau has always been the perfect resource for me," she said. "Anytime I needed help with anything, she was always there. It was obvious she wanted me to be successful."
Mitchell also acknowledges Odle-Dusseau for fostering her leadership development. "She invited me to speak to prospective students at a business and economics panel," she said. "That was my first experience acting as a leader by helping these incoming first-year students who were just starting their college experience. It allowed me to understand that my story can be an inspiration for others."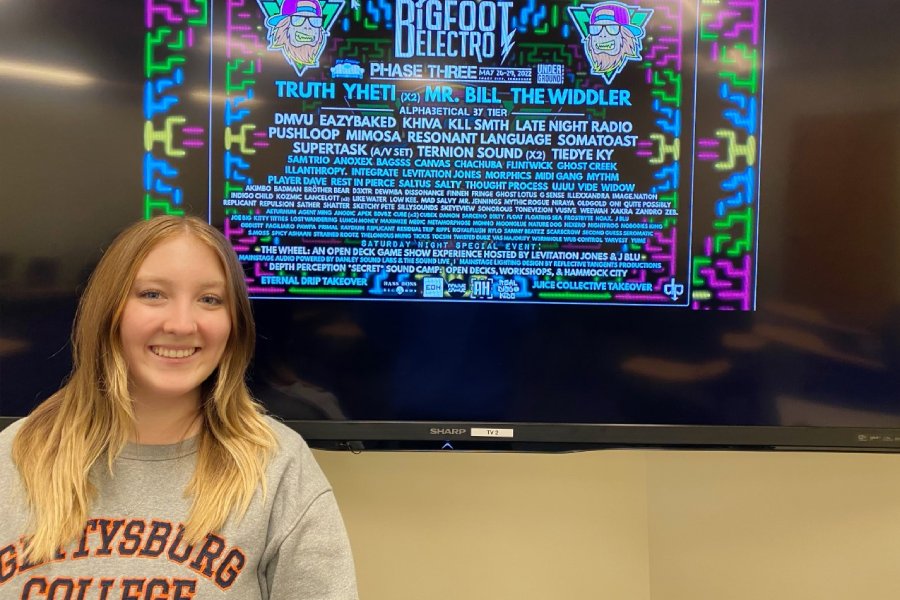 A hands-on experience with leadership took the form of an internship with the Bigfoot Electro Music Festival in Tracy City, Tennessee, in 2021. Here, Mitchell managed the festival's social media accounts, providing content for its channels; researched and executed digital marketing and digital advertising strategies; and worked with talent managers for promotions.
At the conclusion of her internship, festival organizers were so impressed by her work that they offered her a job as the festival's marketing coordinator. In this role, she coordinated partnerships with event promoters and influencers, developed and executed growth-focused social media strategies, and tripled niche audiences for the festival on social media in less than a year.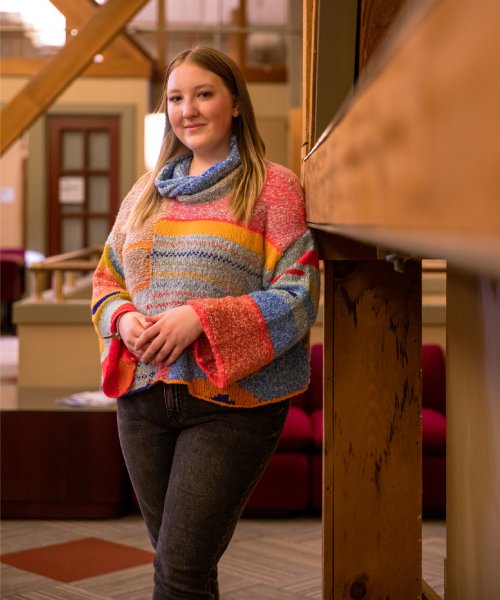 Mitchell's work with the Bigfoot Electro Music Festival soon caught the attention of Depth Perception Events in Baltimore. A company representative contacted Mitchell for an interview and ultimately offered her a marketing manager position. There, she built social media posting schedules and used ad management tools to analyze social media insights for event promotions. While she's currently serving as a freelance consultant in the marketing, music, and advertising industry, Mitchell hopes to establish her own marketing firm in the future.
Reflecting on these professional accomplishments—all before graduating from Gettysburg College—Mitchell credits the people and experiences at Gettysburg that gave her the communication and organizational competence she needed to succeed in these marketing roles in the highly competitive entertainment promotions industry.
"In my organizational behavior class, I practiced interviewing with Prof. Lori Hockley, who gave me a lot of tools to learn how to stand out in an interview," she said. "Communication was the biggest thing that helped me understand the music industry—learning about communicating with people in the industry, not being afraid to ask questions, and knowing how to write a professional email."
"I've developed a passion for creating an atmosphere in music where we welcome diversity and give back to the community. Through Gettysburg College, I've gotten the tools to be the change that I wish to see in the world."
– Lauren Mitchell '23
Being comfortable stepping outside her comfort zone was something Mitchell practiced during her first year at Gettysburg. "I was in a play, 'Rabbit Hole,' which helped put me in front of an audience—something I had not done before," she said. "It helped me develop the confidence to be in front of a crowd and speak in front of people. That definitely helped me a lot with my career because it allowed me to have more confidence working with other people."
Mitchell said she's grateful for the opportunity to have studied at a liberal arts and sciences college. The consequential education at Gettysburg, she added, has changed her perspectives on and helped her think about the world differently.
"Through my experience at Gettysburg, I've developed a passion for creating an atmosphere in music where we welcome diversity and give back to the community. A lot of corporations have lost sight of what music is about. It's about creating culture. Through Gettysburg College, I've gotten the tools to be the change that I wish to see in the world."
Explore how Gettysburg's first-class faculty empower their students to make an impact inside and outside the classroom.
By Michael Vyskocil
Photos by Abbey Frisco
Posted: 03/28/23