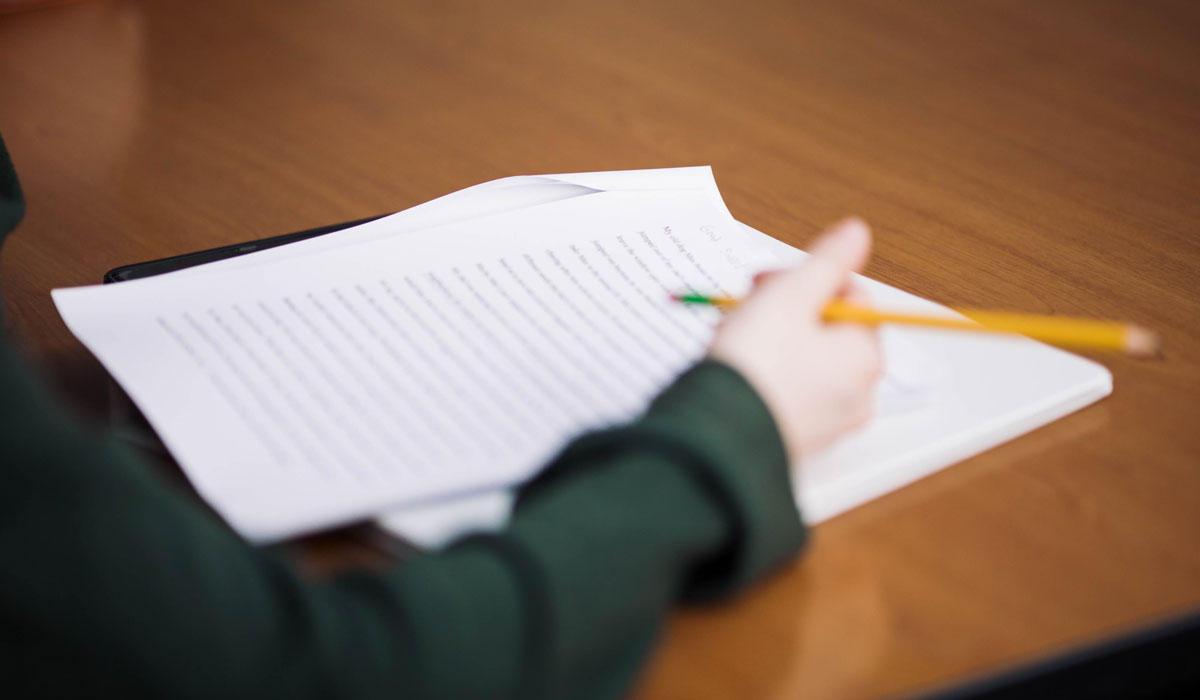 Rachel Ruffner '23 is a storyteller at heart. She loves how a well-crafted piece of writing can transport readers to a completely different world. She gets lost in the dark, and at times, the chilling words of Edgar Allan Poe and Stephen King—two of her favorite authors— take her to the dreary chamber in "The Raven" and to Derry, Maine, the setting of "It."
"I've always enjoyed writing and reading good writing, but at some point, when I was younger, I realized I could become an author one day like Poe and King—maybe not to the exact level of Poe and King, but I could write stories that people would pick up and read," Ruffner said. "When I realized that, I knew it's what I aspired to do."
Since she was in elementary school, she enjoyed writing fanfiction for her friends. Today, when she considers the stories she might want to write from scratch, she's brought back to the styles of Poe and King.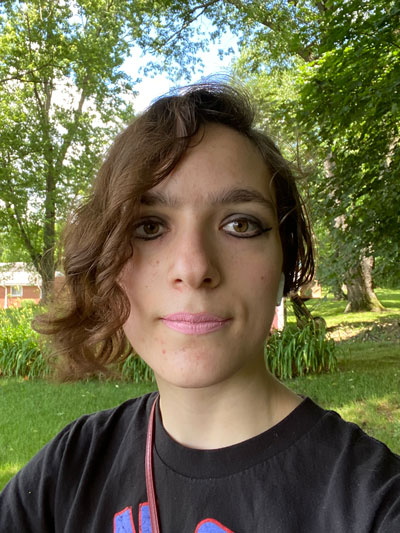 Ruffner, an English major with a writing concentration and Japanese minor at Gettysburg College, who also works at the Writing Center, said she's still discovering her voice and gaining experience through her personal and academic endeavors with writing, including her recent internship with local news website Gettysburg Connection. However, in the future, she sees herself working toward writing a gothic romance novel.
"I don't mean like the Hallmark movies my mother and grandmother watch a ton of—there has to be a twist to it," Ruffner said. "Maybe they fall in love with a killer, … using love as a way to defeat the killer by causing them to have a weakness. … I think that might be a cool way to go about it that I haven't seen a lot of in books I've read."
Ruffner learned about the internship opportunity with Gettysburg Connection through the Center for Career Engagement's newsletter, which updates students on upcoming career-building events and job and internship opportunities, in addition to providing other valuable resources. During the internship, she pitched and wrote articles on local businesses and happenings in the county and at the College. In addition to reporting, she also assisted with social media marketing and member and sponsor outreach.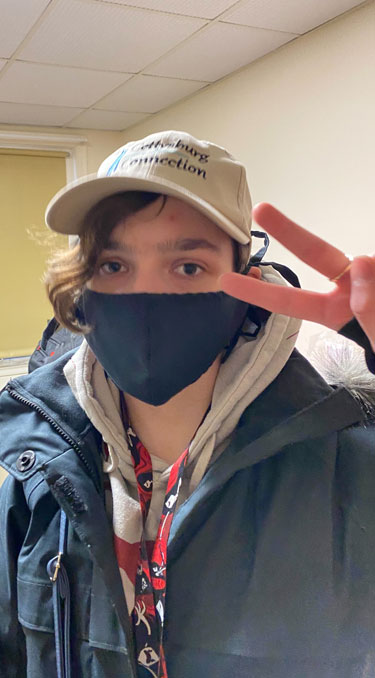 "I definitely enjoyed conducting interviews the most—much like the conversation we're having right now," Ruffner said. "It was just nice to get to meet people and hear their stories."
Ruffner's favorite article during the internship was about English and Africana Studies Prof. McKinley Melton. In this piece, she explored Melton's recent poetry project, "Contemporary Black Poetry, Performance, and Resistance," which he presented during a virtual Friday Forum at the College in 2020.
"I haven't had McKinley as a professor yet, but I really want to, because I've heard such good things about him, and it's clear that he's passionate about literature," Ruffner said. "I learned so much through the process of writing the story. Reading poetry like Edgar Allan Poe or Robert Frost is very different from African-American spoken word. It opened my eyes to a unique style of poetry that I hadn't really explored before."
Much like the realizations that Ruffner's article on Melton led her to, the internship as a whole introduced her to a new avenue of writing than she was used to—where "characters" are real-life people and not fictional creations from her mind.
"I believe it's important as a writer to have a diverse background," Ruffner said. "Maybe I will pursue sales or journalism after I graduate and write fiction on the side. Either way, I'm glad I had this internship experience. It showed me that stories exist everywhere."
Learn more about Gettysburg College's English Department and how its curriculum—inspired by the power of language—encourages students to explore the ethical, cultural, and political complexities of human experience.
By Molly Foster
Photos by Miranda Harple and courtesy of Rachel Ruffner '23
Posted: 07/08/21