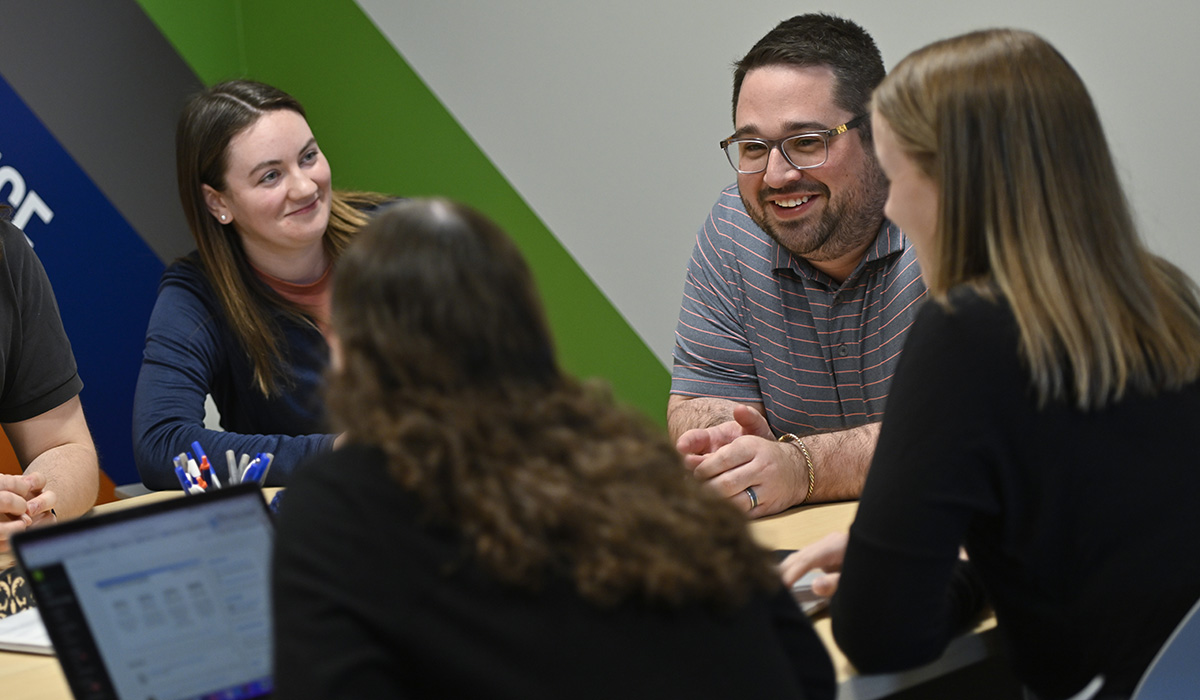 Whether it was the launch of an innovative new technology by a current student, an alumnus appearing on MSNBC to talk about his latest book, a profile of the College's new approach to career preparation, or expert opinions and thought-provoking insight from faculty scholars, the Gettysburg College community's passion for exploration and learning made headlines throughout the summer and into the early weeks of autumn.
Explore some of our top media mentions from the summer and early fall:
Through the Guided Pathways, a key component of the Gettysburg Approach, Gettysburg College is preparing its students for the evolving job market that awaits them when they graduate.
Launched at the start of the academic year, students can elect to participate in one of four thematic Guided Pathways: Creativity, Entrepreneurship, and Innovation; Global Citizenship and Intercultural Fluency; Justice and Community Change; or Leadership, Teamwork, and Collaboration. These Pathways also intersect with a four-year Career Development Pathway.
As students traverse these pathways during their time at Gettysburg, they build the knowledge and skills that prepare them for future careers and personal success. With 76% of Gettysburg's first-year class opting into the Guided Pathways, assessment and student feedback will continue to refine this model, guaranteeing they are equipped with the enduring skills employers demand.

"Supporting students more intentionally in their co-curricular endeavors has always been a needed area of growth in higher education, and the COVID-19 pandemic has certainly exacerbated that need and instilled in us a sense of urgency," says Anne Ehrlich, vice president for college life and dean of students at Gettysburg College.
NPR: The Academic Minute's Gettysburg College Week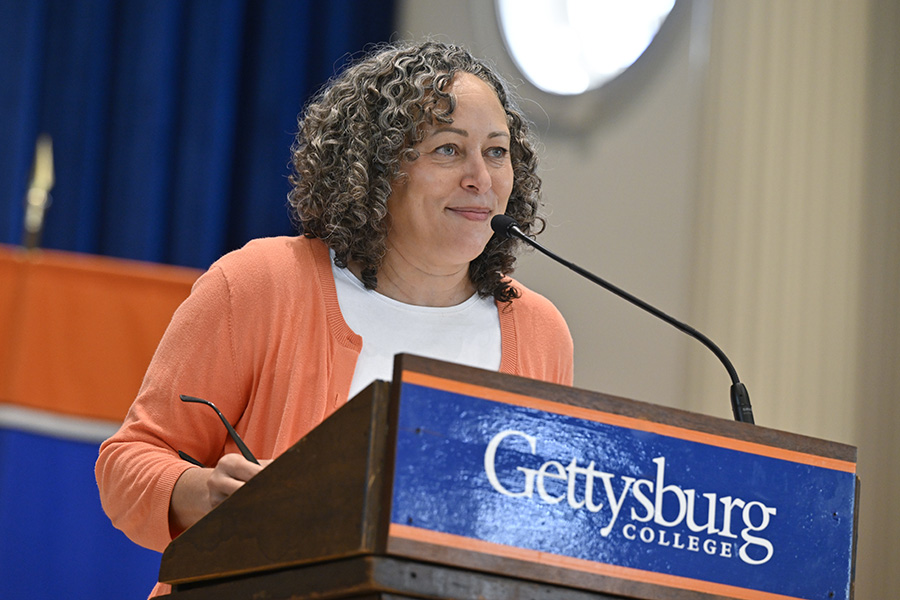 From Aug. 28 through Sept. 1, Gettysburg College faculty contributed thought-provoking and insightful pieces for NPR's Academic Minute podcast series, which was republished by Inside Higher Education. The diverse array of topics featured experts from the natural sciences, social sciences, and humanities, covering the breadth and depth of Gettysburg's liberal arts and sciences curriculum.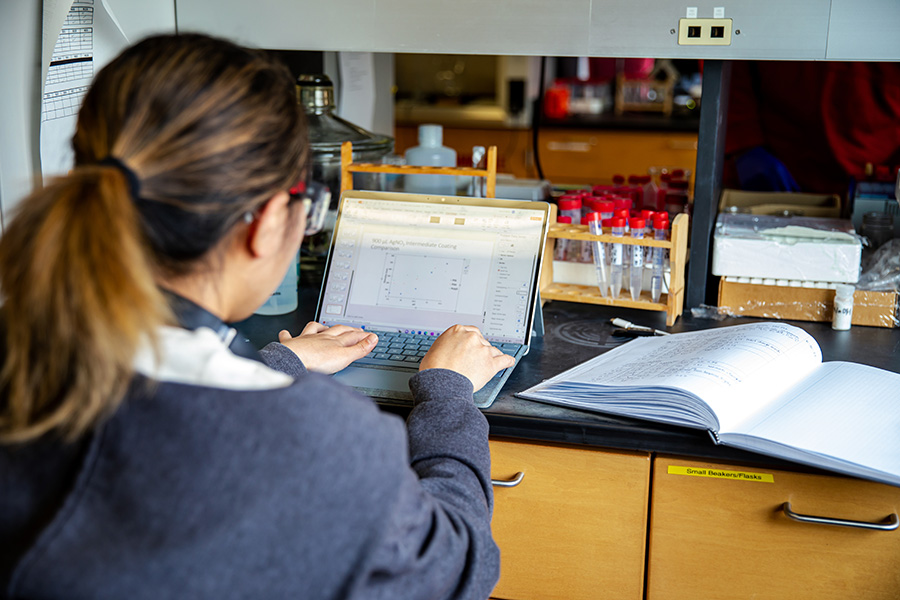 English Prof. Jesse Cordes Selbin, in collaboration with Prof. Michel Estefan from the University of California, San Diego, and Assistant Director of Diversity, Equity, and Inclusion in Teaching Sarah Macdonald from California Polytechnic State University, introduced a framework for equitable teaching in a recent paper, "From Inclusive to Equitable Pedagogy: How to Design Course Assignments and Learning Activities that Address Structural Inequalities."
The Chronicle of Higher Education profiled their work, which seeks to address the type of structural barriers that most affect first-generation, working-class, and racially minoritized students. The framework is comprised of three key strategies: deliberative interdependence, transformative translation, and proactive engagement.

Selbin provided an example of her own work with Gettysburg students, in which they deepen their knowledge of the world contextualized in the literary works they study. As part of Selbin's class, students constructed a digital timeline of historical events in literature that tie into their own academic or personal interests.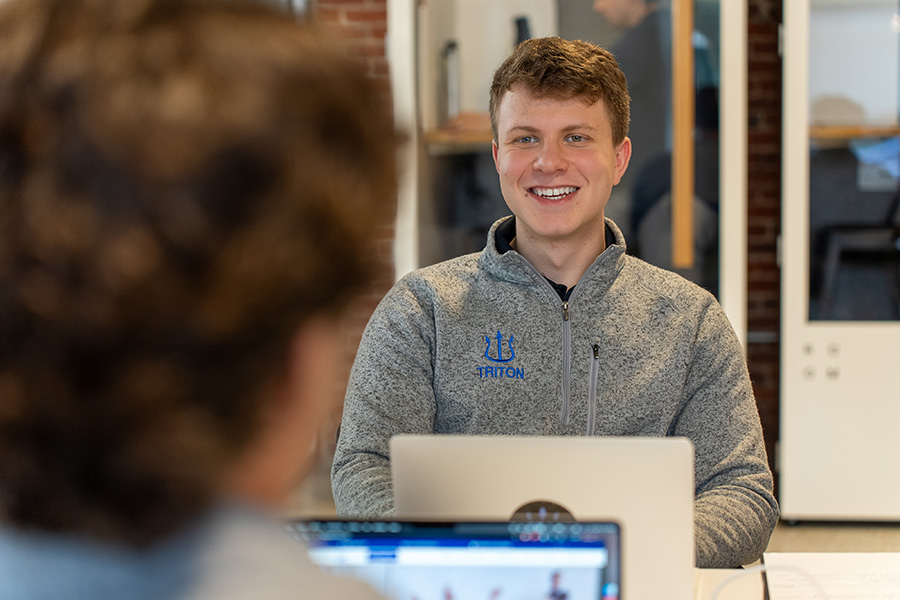 As a senior at Bishop McDevitt High School, Lance Parthemore '23 hatched a business plan alongside his brother Garrison and friend Jack Guerrisi for an innovative new tool to help high schools combat the rising use of vaping among students. Their plan led to the founding of Triton Sensors, a company committed to developing vaping-detection and school safety sensors.
ABC27 News and The Founder Beat profiled the Parthemore brothers and Guerrisi in their quest to help high schools keep vape pens and e-cigarettes out of bathrooms and locker rooms and off school grounds. Three years later, the company has grown exponentially and serves schools and organizations across 49 U.S. states and 14 countries, despite all three founders still enrolled in colleges and universities—Lance Parthemore at Gettysburg College, Garrison Parthemore at Vanderbilt University, and Guerrisi at the University of California, Berkley.
With his graduation looming in December, Lance Parthemore, who is an economics major, remains dedicated to the company as the business development manager, helping Triton communicate with clients and forge strong partnerships. His time at Gettysburg, especially with the Innovation and Creativity Lab where he built sensor prototypes, furthered his development and strengthened the company's product and outreach.

"What I learned in my statistics and data science classes definitely helped with ideas to develop the original algorithm," noted Parthemore, who is eager to connect with alumni and campus community members in related fields. "A lot of what I do day-to-day now relies heavily on the communication and time management skills that being a student has made me adapt to."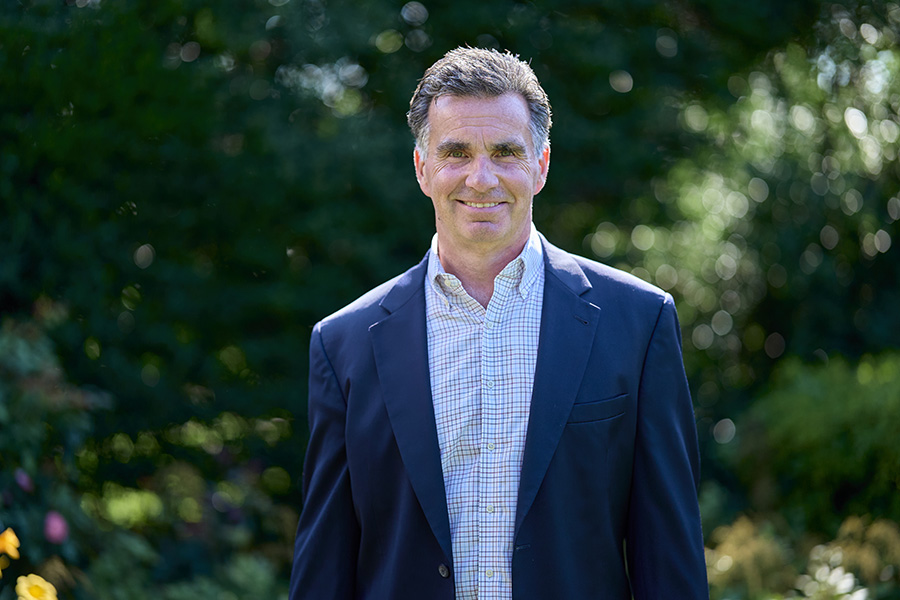 The Rev. Dr. Stephen Chapin Garner '92, senior minister of The Congregational Church of New Canaan, Connecticut, recently appeared on MSNBC's "Morning Joe" to discuss his latest book, "Practicing What Jesus Preached: A Monthlong Journey of Reflection, Practice, and Prayer."
During the interview, Rev. Garner delved into the significance of Yom Kippur and the practice of forgiveness. He highlights the importance of self-awareness, emphasizing that the willingness to admit one's wrongs and seek forgiveness is a vital component of building healthy relationships and communities. Drawing from his theological expertise, Garner, who created an individually designed major focused on religious expression at Gettysburg, explored Jesus's message of forgiveness and mercy, offering valuable insights into the spiritual journey.
Media roundup: June-September 2023 by the numbers
140+ media mentions featuring Gettysburg College faculty, staff, students, and alumni
40+ media mentions in national news outlets
33 mentions highlighting faculty and staff expertise
Five more stories worth reading:
In their article for Beyond Belief, Jewish Studies Stephen Stern and Philosophy Prof. Steven Gimbel explore the Harlem Globetrotters' "irreverent reverence," opposing modern idolatry of fame and power. The Globetrotters' joyful approach to basketball inspires fans to embrace life in a similar spirit, creatively challenging societal norms and developing unique talents.
PennLive's Joyce Davis included thoughts from several College presidents in her op-ed following the Supreme Court's decision to prohibit race consideration in college admissions. Gettysburg President Bob Iuliano and Elizabethtown College President and Gettysburg alumna Elizabeth Rider '80 were both cited in the piece.

English Prof. Christopher Fee, English Prof. Christopher D'Addario, and Cinema and Media Studies Prof. James Udden all make appearances in various episodes of the British television series "History's Greatest Myths," which was released this summer in the United Kingdom. Topics covered a broad range of subject matter, including the authorship of Shakespeare's plays and the panic launched by Orson Welles's broadcast of the "War of Worlds."
Before arriving at Gettysburg, Springfield High School graduate and Eagle Scout Finn Weiss '27, who intends to major in environmental studies, refurbished the meeting and social gathering room at the Herbert W. Best VFW Post 928 in Folsom, Pennsylvania, which was previously damaged by a fire. The Delaware County Daily Times interviewed Weiss about his Eagle Scout project.
Carson Kressley '91, former star of Queer Eye for the Straight Guy, has a unique bathroom decoration: a framed letter from Cher. Us Weekly caught up with the former Gettysburg management major, who revealed the letter is one of his prized possessions. Beyond his eclectic tastes and decorating style, he shares fun facts, including a love for champagne and French fries, as well as being a competitive horse rider.
Check back in February for more media mentions from the fall and winter!
By Corey Jewart and Iftikhar Mahmud '26
Posted: 11/14/23