Knowledge and enduring skills—the anchors of the Gettysburg Approach—are practiced and deepened within our Guided Pathways and supported by your Personal Advising Team. This holistic and intentional approach to education ensures that every experience on campus—in the classroom and beyond—matters. Each hands-on experience builds upon another, giving you the knowledge and skills you need to excel in your life and career.
Beginning in Fall 2023, every incoming student can participate in the Guided Pathways and have their own Personal Advising Team. By participating in the Guided Pathways, you have access to competitive grants ranging from $1,000 to $4,000 to apply toward a Pathways experience. Upon completion of the Guided Pathways, you will earn a Guided Pathways Certificate at your Class of 2027 Commencement Ceremony, formally recognizing and celebrating the knowledge, enduring skills, and experiences you've gained during your tenure at Gettysburg College.
On this page:
Year - to - Year Progression
Year 1
Year 2 and 3
Year 4
Year 1: Introductory Experiences
You will connect with your Personal Advising Team as a first-year student. Your faculty advisor, co-curricular advisor, and career advisor will work with you to help discover your interests, what matters to you, and what skills you seek to develop.
You will be encouraged to take advantage of experiences within multiple Pathways and reflect with your Personal Advising Team to draw connections between your interests and aspirations. You will have introductory experiences such as the opportunity to participate in an on-site job shadow. You will also have the opportunity to gain industry and job search insights from professionals at the January Term (J-Term) industry meetup. In addition, you will participate in a First-Year Seminar program and partner closely with a faculty member and a small group of classmates to develop the skills that will benefit your academic career at Gettysburg.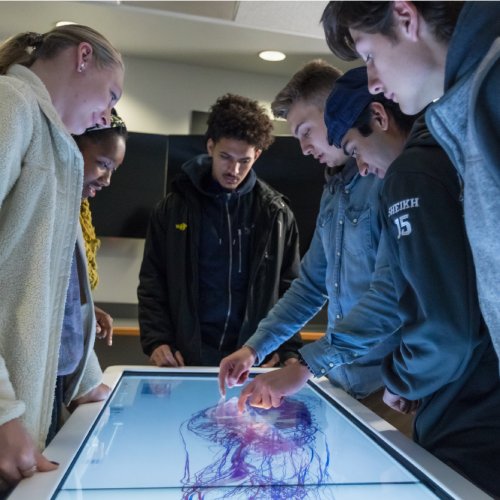 Frequently Asked Questions