Each year colleges and universities across the country recognize the importance of the student work experience during National Student Employment Week. On our campus, student employees perform invaluable services with enthusiasm, dedication, and initiative. We depend on the contributions of a reliable student workforce for the efficient operation of our campus.
Student Employment Services and the Center for Career Engagement are excited to announce Ingrid Bayer '22 as Gettysburg College's Student Employee of the Year.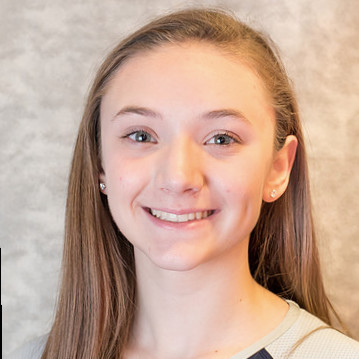 Ingrid Bayer '22- Garthwait Leadership Center
"Recognizing the hidden gem amongst a campus of stars - conventionally the light shines on the stars in the forefront but what about promoting the hidden talents of those behind the cloud of stars. Those who are quietly helping to boost the department. The hidden gem, one of our best talents, is often hidden out of sight or quietly on the sidelines. This humble worker, whose actions alter the course of the GLC, has become indispensable. I believe that Ingrid has the professional make up; the fabric of a true leader!" Nominated by Denise Shaffer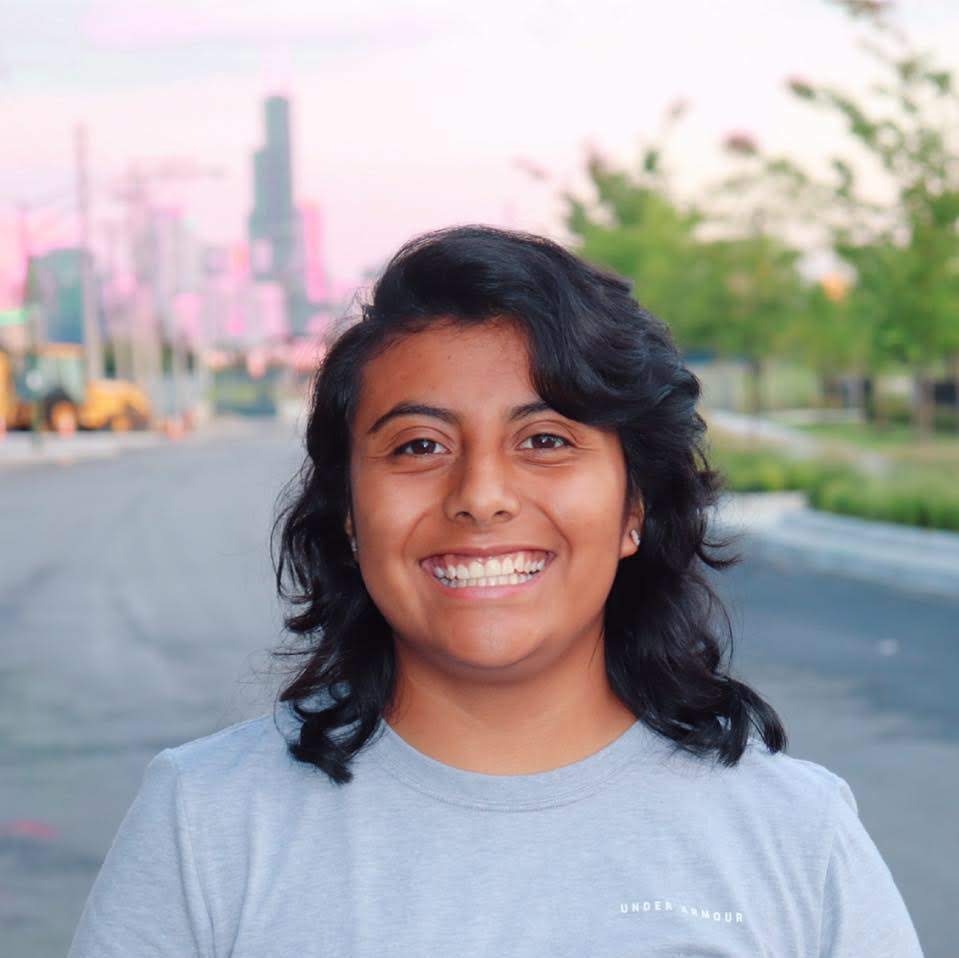 Diana Farina '21- Honorable Mention
"Diana's work ethic and professionalism skills are the best of the best. No one is more reliable than student; she is always there when she says she'll be there, and she consistently provides friendly, competent help to patrons." Nominated by Betsy Bein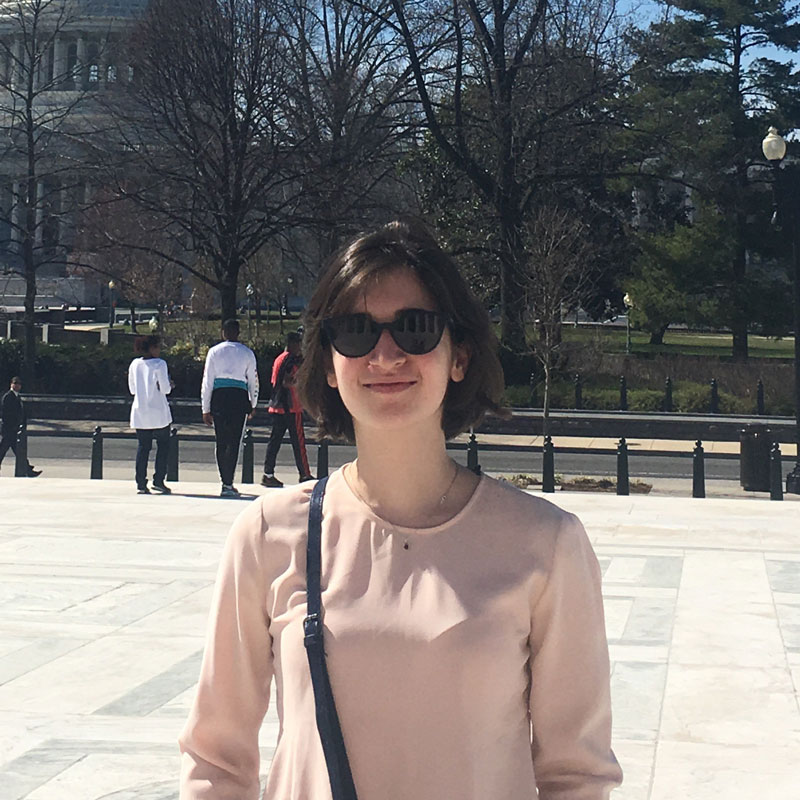 Ana Vashakmadze '22- Honorable Mention
"Ana is a true leader and problem solver." Nominated by Shelley Stoner.
"Ana is a pillar of professionalism. Rarely have I seen such excellence in interacting with the various constituencies that come through our office. She takes the initiative to learn new skills and apply them and is not afraid to ask questions." Nominated by Rebecca Barth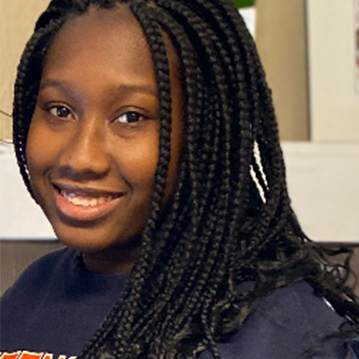 Nataelle Pitts '22- Honorable Mention
"One of Nataelle's greatest strengths is that she is always willing to go above and beyond. When there is an opportunity for her to grow, she takes it. Nataelle has strong leadership and interpersonal skills. She takes initiative and is not afraid to take on new challenges. When she gets assigned to a project, she follows through and asks questions." Nominated by Marcela Manzo Vessi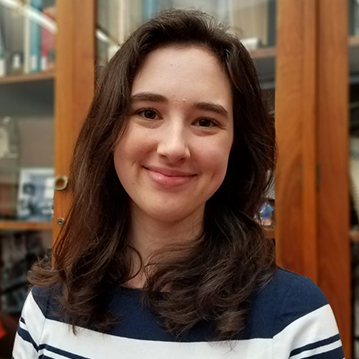 Emma Lewis '20- Honorable Mention
"Emma has shown tremendous personal, academic, and professional growth in the 3 years that she has worked for me, and always finds a way to surprise me with something new that she has come up with, whether it's something she has done on her own, or a project or assignment that I have given her to accomplish." Nominated by R.C. Miessler
Congratulations to all of our nominees! Keep being Gettysburg Great!
| Nominee | Nominee's Student Employee Title/Position | Nominating Office/Department |
| --- | --- | --- |
| Ryan Ahern | Athletic Communications Student Leader | Athletic Communications/Athletics |
| Nick Barrish | Researcher | Public Policy |
| Ingrid Bayer | Student Office Assistant | Garthwait Leadership Center |
| Akilah Brown | Office Assistant | Eisenhower Institute |
| Kealy Cassidy | Office Assistant | Eisenhower Institute |
| Elijah Cormier | Schmucker Art Gallery Attendant | Schmucker Art Gallery |
| Emily Dalgleish | Woman and Leadership PLA and PPSC | Public Policy |
| Emily Dalgleish | Program Assistant | Public Policy/Eisenhower Institute |
| Caley Dempsey | Office Assistant | OME |
| Ryan Destefano | Public Policy SC | Public Policy |
| Diana Farina | Library Check Out Desk Student Supervisor | User Services, Musselman Library |
| Nick Fiore | Researcher | Public Policy |
| Bethany Frankel | Conservatory PR Student Employee | Sunderman Conservatory of Music |
| Connor Garr | Library Check Out Desk Student Supervisor | User Services, Musselman Library |
| Kristen Gengaro | Student Assistant | Education |
| Joshua Gonzalez | Public Policy SC | Public Policy |
| Garrett Goodwin | Public Policy SC | Public Policy |
| Rebekah Grimes | Library Check Out Desk Student Supervisor | User Services, Musselman Library |
| Logan Grubb | Public Policy SC, Journal Editor and Digital Media Fellow | Public Policy |
| Lacey Hall | Academic Advising Student Worker | Academic Advising |
| Abigail Hauer | Public Policy SC and Researcher | Public Policy |
| Caroline Heckman | Digital Media Fellow | Public Policy |
| Elizabeth Hobbs | Office Assistant | Gilder Lehrman Lincoln Prize |
| Elizabeth Hobbs | Research Assistant | IDS |
| Brandon Hokanson | Office Assistant and Researcher | Gilder Lehrman Lincoln Prize |
| Marisa Immordino | Library Check Out Desk Student Supervisor | User Services, Musselman Library |
| Daniel Janzow | Public Policy SC and Journal Editor | Public Policy |
| Owen Keenan | Researcher | Public Policy |
| Garrett Kost | Office Assistant | Public Policy |
| Emma Lewis | Digital Scholarship Fellow | Library |
| Chris Lough | Office Assistant | Gilder Lehrman Lincoln Prize |
| Sarah Madsen | Public Policy SC | Public Policy |
| Sarah Madsen | Office Assistant | Eisenhower Institute |
| Kenneth McCracken | Office Assistant | Public Policy |
| Braden Megathlin | Public Policy PLA and Public Policy SC | Public Policy |
| Camille Minns | Library Check Out Desk Student Supervisor | User Services, Musselman Library |
| Isabele Nieves | Student Office Assistant | Alumni and Parent Relations |
| Darby Nisbett | Peer Research Mentor | Research & Instruction - Musselman Library |
| Ella Orzechowski | Athletic Communications Student Leader | Athletic Communications/Athletics |
| Julianna Pestretto | Orientation Coordinator/Student Office Assistant | Residential & First-Year Programs |
| Crystal Picado | Library Check Out Desk Student Supervisor | User Services, Musselman Library |
| Nataelle Pitts | Career Outreach Assistant | Center for Career Engagement |
| Dakota Platt | Student Patrol Sergeant | Department of Public Safety |
| Ben Pontz | Peer Research Mentor | Research & Instruction- Musselman Library |
| Alyssa Ritchie | Researcher | Public Policy |
| Josephine Rivera | Student Office Assistant | Residential & First-Year Programs |
| Ben Roy | Research Assistant | IDS |
| Aisha Royer | Conservatory Office Worker | Sunderman Conservatory of Music |
| Taylor Jo Russo | Office Assistant | OME |
| Isabelle (Izzy) Stewart | GRAB Staff | GLC/ExEd |
| Jenna Thoretz | Get Acquainted Day | Public Policy |
| Camille Traczek | First Year Seminar PLA | Public Policy |
| Jack Tubiello | Researcher | Public Policy |
| Ana Vashakmadze | Head Stage Manager | Sunderman Conservatory of Music |
| Ana Vashakmazde | Student Office Assistant | Career Engagement |
| Angel Angel G. Vergara | Office Assistant | OME |
| Ella Warburton | Researcher | Public Policy |
| Christian Whitsel | Public Policy 221 PLA | Public Policy |
| Tatiana Woliung | Peer Research Mentor | Research & Instruction - Musselman Library |