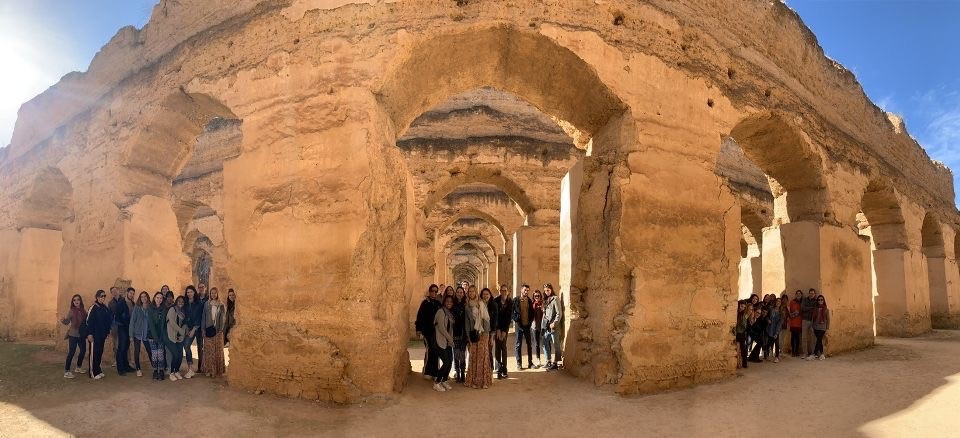 Morocco
Women's Rights and Islam
Many outside of Islam believe that the tradition puts restrictions on women with regards to property rights, education, dress, marriage, and employment. But are all of these ideas well informed, or are they stereotypes based on media portrayals?
Morocco is an Islamic country. Moving past the media headlines, this project will introduce participants to women and young people in Morocco to see what life for them is really like. We will meet women who work in Parliament, women spreading the concept of Islamic Feminism, and NGOs who work to support women in areas of employment and education. Participants will stay with homestay families allowing them to experience authentic home life and food while in Rabat. While the project is based in the capital city of Rabat, participants will take excursions to both Marrakesh and Casablanca.
Sample Itinerary
Day
Sample Activities
Day 1: Travel to Morocco
Orientation "Introduction to Morocco"
Day 2: Walking Tour of Rabat
Orientation to Morocco and Arabic
"Gender Dynamics in Morocco"
Family Life in the Old City of Rabat
Day 3: Lecture: Women and Islam in Morocco
Lecture Women in Moroccan Politics
Pre-Colonial Educational System: Coranic Schools
Day 4: Women in Rural and Urban Areas: Customs and Traditions
Dinner with Host Families
Day 5: Experiential Learning: Bread and Tea Making
Amnesty Morocco: Presentation and Discussion
Dinner with host families
Day 6: Site Visits and Discussions with NGOs
Musical Performance with Homestays
Day 7: Travel to Meknes-Volubilis and Fez
Visit Volubilis, the Best Preserved Roman Site in Morocco
Tour the Medina of Meknes and vist the Market
Day 8: Guided Tour of the 14th and 9th Century Cities of Fez
Presentation and Discussion of Local Association that Promotes Women's Rights
Day 9: Travel to Casablanca
Meet with Members of Solidarite Feminine
Lunch with Single Mothers from Solidarite Feminine
Day 10: Tour of Hassan II Mosque
Travel back to Gettysburg
Contact Us
Email cps@gettysburg.edu or call 717-337-6490.
---