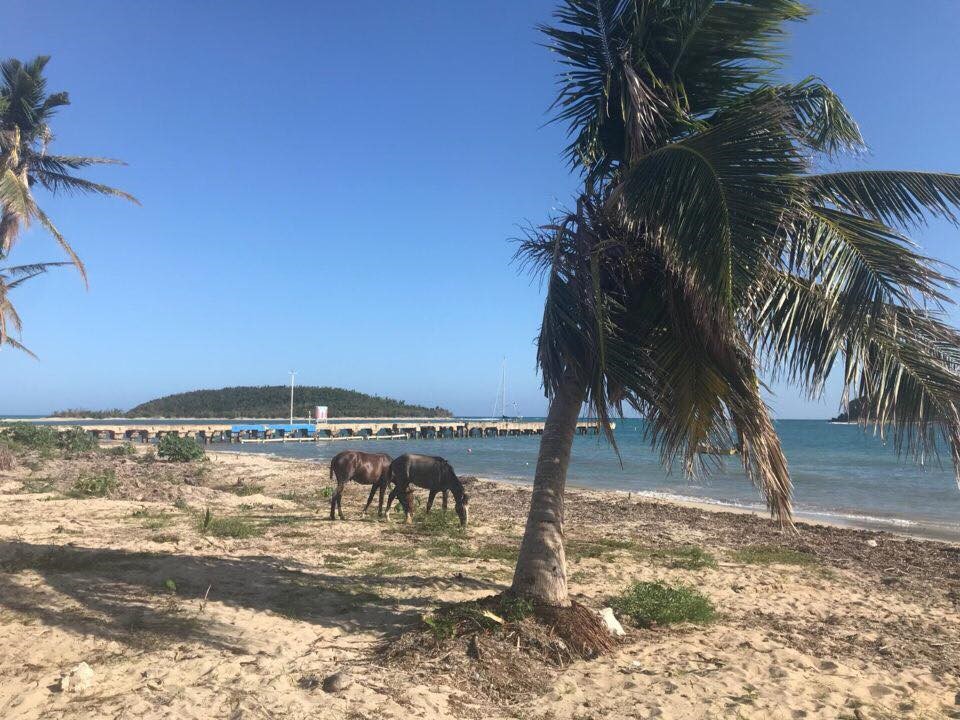 Puerto Rico
Debt, Entrepreneurship & Statehood
A long history of U.S. policies have negatively affected the economy and health of the people of Puerto Rico: trade policies which increase shipping costs to prohibitive levels, making the cost of living in San Juan comparable to cities like Miami and Atlanta; utilizing the islands of Puerto Rico as a bombing range for the U.S. Navy; having no right to vote and no representation in Congress certainly shuts their voice out of conversations and decisions that affect them deeply. Today, the U.S. territory finds itself with an unsolvable debt crisis ($72 billion) and 41% of its people living below the poverty line. The devastating hurricane season of 2017 added significantly more challenges to the people of Puerto Rico.
As Puerto Rico's status as a territory with no representation in Congress is a factor in these challenges, the debate over status has become more urgent. There have been two status referendum votes in recent years, giving Puerto Ricans the chance to voice their preference for statehood, maintaining territory status, or seeking independence from the U.S. Both of these referenda have had their controversies, with 97% voting for statehood in 2017, but that vote being tarnished by boycotts and a very low turnout (22%).
This immersion project will allow participants to meet with university professors, students, and political parties to hear the many perspectives of the debate over statehood and independence. They will visit communities and learn about innovative ways Puerto Ricans are pulling together to confront the economic challenges faced by the island. There will be a day trip to the island of Vieques, which the U.S. Navy used as a testing ground for munitions for decades. Throughout the trip, participants will immerse themselves in the culture and history of Puerto Rico, learning from its people, and coming to a better understanding of the challenges they face.
Sample Itinerary
Day
Sample Activities
Day 1: Travel to San Juan
Welcome and Introduction
Day 2: Socioeconomic Community Development
Conversation with Amigos del Bosque
Educational Hike of Toro Negro Forest
Day 3: Island of Vieques
Guided Tour of la Isla Nena
Day 4: Old San Juan
Walking Tour of Old San Juan
Visit Forts of Old San Juan
Day 5: San Salvador Community in Caguas
Roundtable, Transition to Statehood, Independence And Free Association
Day 6: Afro-Carribean and Piñones Experience
Bomba Dance Lesson
Conversaton with COPI and Kayaking in Laguna Torrecilla
Day 7: Political Climate in Puerto Rico
Coversation with Represtatives of Major Political Parties
Lunch with Student Council focused on the Promesa Act
Visit Museo de las Américas
Day 8: Universidad de Puerto Rico
Coversation about Street Art as Political Expression
Dinner with University Students
Day 9: Travel back to Gettysburg
Contact Us
Email cps@gettysburg.edu or call 717-337-6490.
---