The College House Program strives to foster intellectual and social communities around common academic interests. The College House Program does this by extending intellectual conversations outside of the classroom with faculty mentors, developing educationally based programs, and engaging with peers in a co-curricular setting in accordance with their faculty mentors. In addition, the College House Program strives to build communities throughout campus for underrepresented students. The program does this by providing a social space for students to develop communities and programs that focus on the vision of the house. The program provides an opportunity for all students who live within the house community and also who live throughout campus to engage within the programmatic social and academic goals of the house.
If you are interested in living and participating in a College House for 2022-2023, we encourage you to explore the website and contact the current House Leader or the Office of Residential & First-Year Programs with any questions related to the process of specific houses. Students desiring to live in a College House must complete the online College House application which opens on Monday, February 21, 2022 and closes at noon on Sunday, March 20, 2022.
The College House Recruitment Fair will be held on Wednesday, March 16, 2022, 4:00-6:00 p.m. in the College Union Lobby. Attendance at the Fair is not required, but helpful if students are interested in exploring House options, meeting current House Leaders, and asking any relevant questions.
If you are a student, faculty, or staff member interested in developing a new College House related to an academic or college life initiative, please contact Andy Hileman, Assistant Director of Residential & First-Year Programs. This process takes place in the Fall semester for the following academic year.
There are currently 19 College Houses for the 2021-2022 academic year. College House Leadership is guided by a collaborative team of students, faculty, and administrators for each community. The RISE Program is a component of the College House program.
* College House locations are subject to change at the discretion of the Office of Residential & First-Year Programs.
College Houses provide a wide range of living options and gives students the opportunity to form self-directed and self-governing groups focused on a particular academic interest. Students establish clear learning outcomes for their group and, through a community agreement, plan how to be engaged participants in their community and the campus community.
Goals of College Houses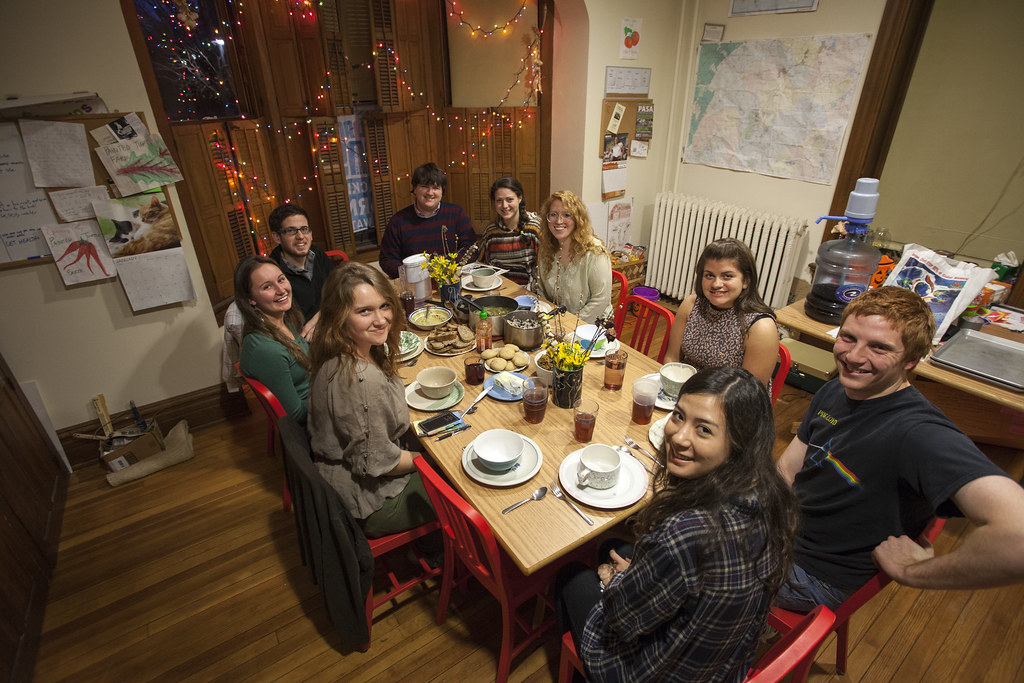 Provide students a unique learning experience that offers independence, sense of community, and opportunities to learn about and promote a common interest
Unite students around a common interest or discipline
Foster intellectual and social development for residents inside the building and the rest of the college campus
Connect students and faculty through formal and informal interactions
Connect students' in-class learning with their out-of-class experiences that allows for the student to enhance the intellectual climate through focused exploration, knowledge exchange, and respectful dialogue.
Provide a living and social space for students of underrepresented identities to build community.
Provide an alternative social experience for student participation.