Mission Statement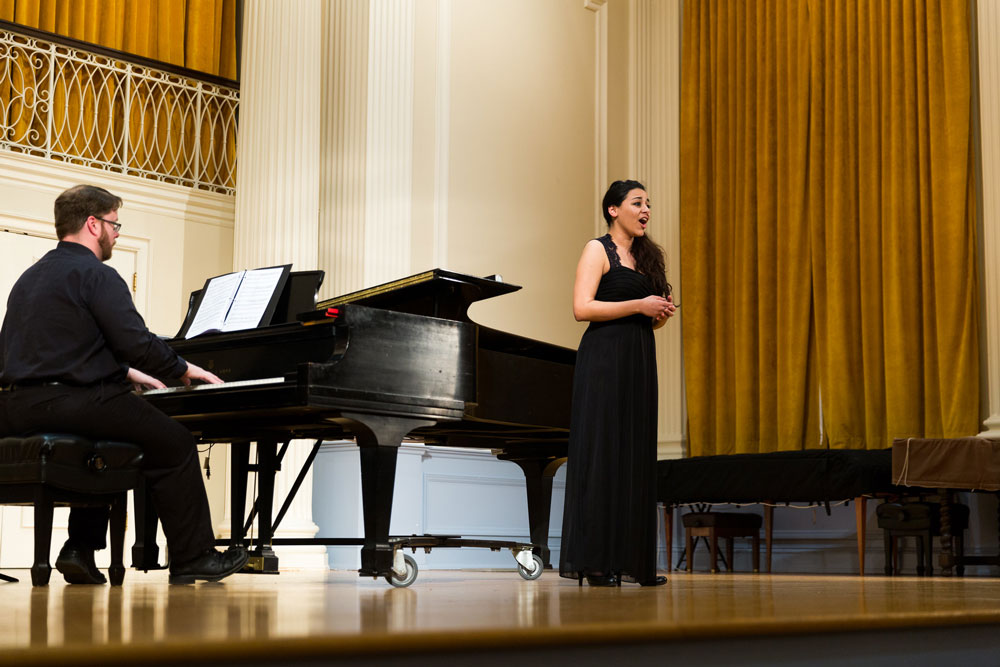 The Vocal Program at the Sunderman Conservatory of Music at Gettysburg College promotes musical and academic scholarship within a liberal arts education and inspires personal and professional growth in a supportive and collaborative environment. A comprehensive and challenging curriculum provides Gettysburg students with the skills necessary to be excellent singers, confident performers, educators, and life-long participants in the vocal arts.
Vocal Studies at Sunderman
The Sunderman Conservatory offers a rigorous program of vocal study, including courses in pedagogy, song literature, diction, opera, and chamber music. The voice curriculum is designed to cultivate the individual goals and interests of voice majors, minors, and non-majors within a supportive and collaborative learning environment. Our focus is on training singers to perform with healthy and efficient vocal technique, correct diction, and expressive interpretation that is grounded in stylistic, historical, and cultural understanding. Numerous opportunities for on-campus and community performance are available.
Voice students receive weekly applied lessons which culminate in a juried performance for the voice faculty. Levels of proficiency have been established for each year and degree program, and students must perform all requirements to ensure advancement (see Student Handbook). Weekly studio classes provide the opportunity for voice students to perform for each other, and obtain guidance in performance techniques and professional expectations from the Conservatory voice faculty. Guest clinicians have presented master classes on diverse topics including acting, acoustic analysis, Alexander Technique, auditioning, career planning, dance, jazz, literature and interpretation, massage, movement, musical theater, opera, and vocal health.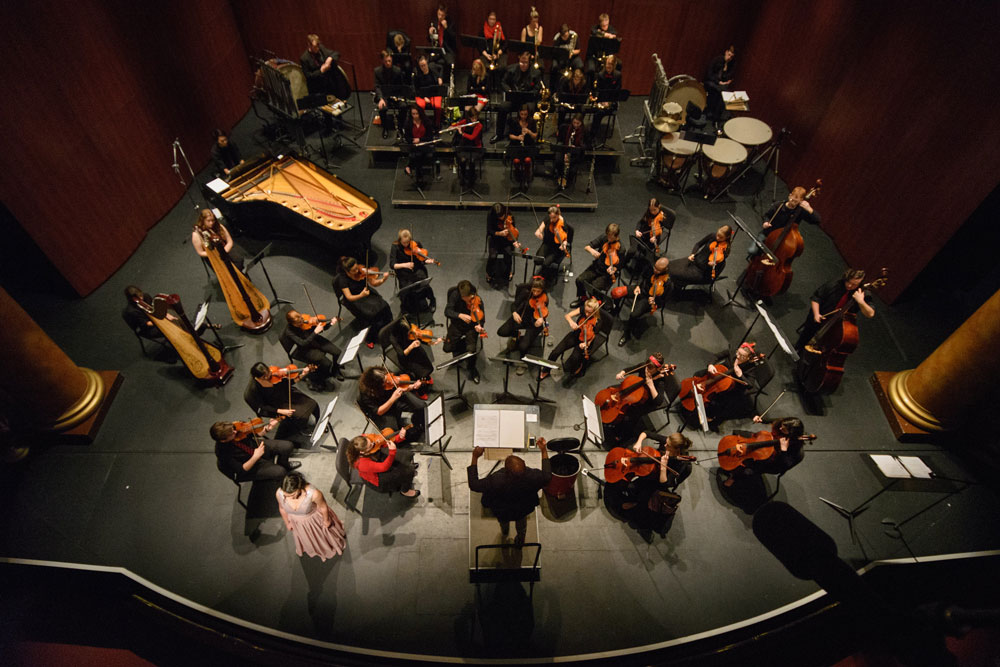 Sunderman Conservatory of Music voice students have been winners at NATS Student Auditions and national semi-finalists at the Classical Singer competition. They have been accepted to competitive summer programs and graduate schools, including Arizona State University, Bard College, Boston University, Georgia State University, Manhattan School of Music, New England Conservatory, New Mexico State University, Peabody Conservatory, Shenandoah University, Temple University, the University of Central Oklahoma, the University of North Carolina Greensboro, and the University of Wisconsin-Madison.
Prospective students are encouraged to visit the Sunderman Conservatory, schedule a sample lesson, and attend voice studio class.