Mission Statement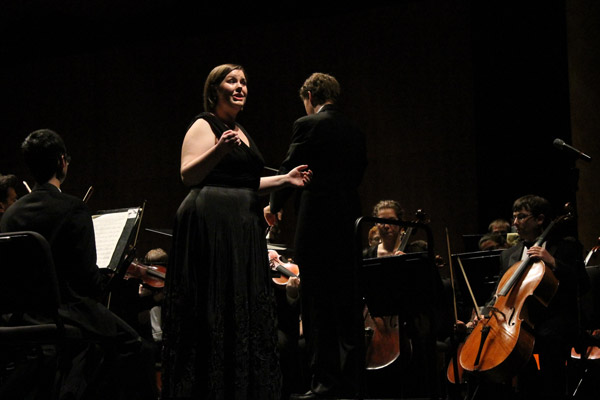 The Vocal Program at the Sunderman Conservatory of Music at Gettysburg College promotes musical and academic scholarship within a liberal arts education and inspires personal and professional growth in a supportive and collaborative environment. A comprehensive and challenging curriculum provides Gettysburg students with the skills necessary to be excellent singers, confident performers, educators, and life-long participants in the vocal arts.
Vocal Studies at Sunderman
The Sunderman Conservatory offers a rigorous program of music study, including courses in vocal technique and pedagogy, song literature, diction, and opera. Depending upon students' interests and goals, multiple opportunities for on-campus and community performance are available.
All applied voice courses are designed to implement the maximum growth of the individual singer. The focus is on proper vocal technique, correct diction, and expressive interpretation that is grounded in stylistic, historical, and cultural understanding.
During each semester, a voice major will receive thirteen 50-minute long applied lessons, voice minors receive thirteen twenty-five minute lessons, both culminating in a juried performance for the voice faculty. Levels of proficiency have been established for each year and degree program, and students must perform all requirements to ensure advancement (see Current Students).
Weekly studio classes provide the opportunity for voice students to perform for each other and to obtain guidance in performance techniques and professional expectations. In addition to input from the Conservatory voice faculty, guest clinicians have covered a diverse array of topics including acting, Alexander Technique, auditioning, career planning, dance, literature and interpretation, massage, movement, and vocal health.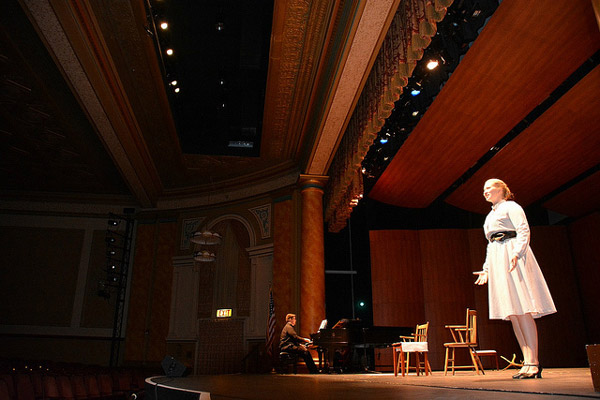 Sunderman Conservatory of Music voice students have participated in NATS competitions, have performed in summer programs, and have gone on to graduate schools such as Arizona State University, Bard College, Manhattan School of Music, Temple University, and the University of Central Oklahoma.