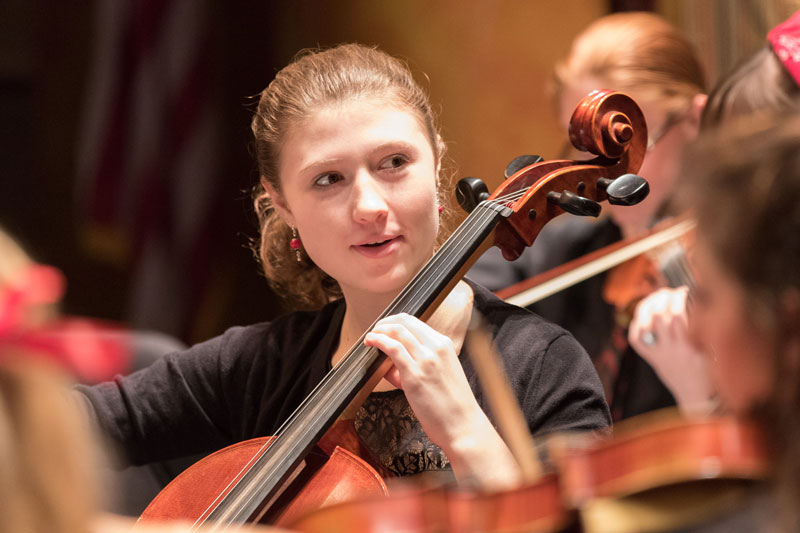 The Gettysburg College Symphony Orchestra forms the core of the orchestral program at the Sunderman Conservatory at Gettysburg College. The orchestra performs a wide variety of works that reflect both the rigorous performance standards at the Sunderman Conservatory and the orchestra's place within the broader liberal arts community of Gettysburg College.
The ensemble is committed to providing a platform for both student and faculty soloists at the Sunderman Conservatory. Student soloists are selected through the annual Sunderman Conservatory Concerto Competition. Additionally, the College Symphony Orchestra is dedicated to performing new music, including world premieres.
Rehearsals and Performances
The orchestra rehearses Tuesday and Thursday evenings, from 7:30-9:30 p.m., and presents four-five concerts per season in Gettysburg's historic Majestic Theater.
Join Us!
Membership in the Gettysburg College Symphony Orchestra is open to all students, faculty and staff members at Gettysburg College. Membership is also open to the broader Gettysburg and central Pennsylvania community.