Commencement information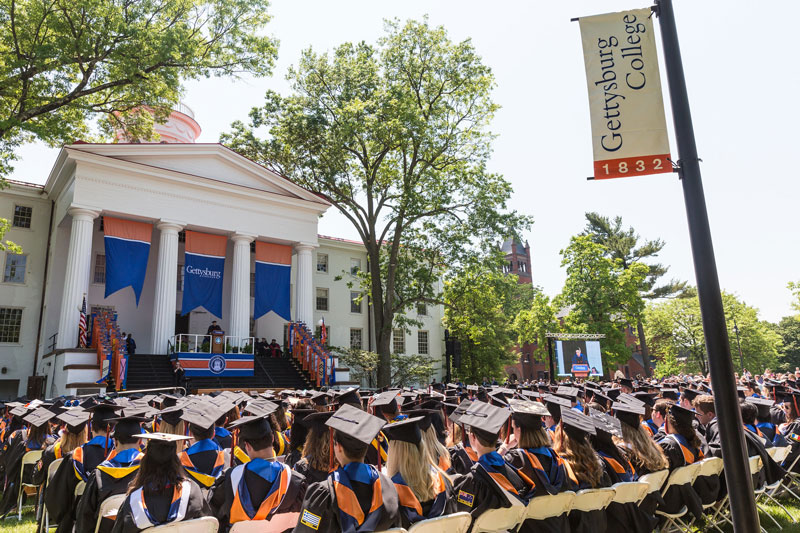 Weekend Schedule
Enjoy a full schedule of ceremonies, receptions, and celebrations in honor of the graduating class.
Related pages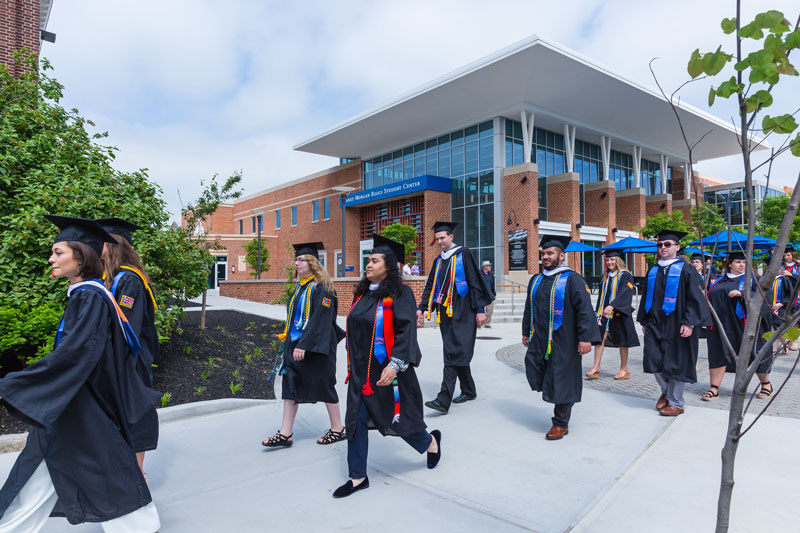 Plan your visit
Lodging, dining, and entertainment options in historic Gettysburg and surrounding Adams County.
Related pages
Inclement Weather
The Commencement ceremony will take place rain or shine. In the case of inclement weather, an update will be posted here, in addition to the homepage of the College website and across the College's social media channels. View our weather policy.
Additional (indoor) areas are available for viewing the Commencement Ceremony:
Mara and adjacent classrooms
Science Center 200
Bowen Auditorium, McCreary Hall
CUB Ballroom
Special Commencement for Athletes in Postseason
Special Commencement for Women's and Men's Lacrosse seniors will take place Thursday, May 11 at 12:15 p.m. in the CUB Ballroom.
When appropriate, the Special Commencement ceremony is held to honor graduating student athletes who have completed degree requirements, and whose successful postseason sports schedule will prevent attendance at the regular Commencement exercises. The date for this possible special ceremony is set in advance in order to accommodate the potential athletic teams' schedules and travel plans. If a team's season concludes any time before the special ceremony date, student athletes will be able to participate in the regular Commencement ceremony with their classmates. Students and families are encouraged to continue checking this web page for the latest details.
This formal ceremony is a warm celebration of the academic achievements of these outstanding graduating athletes. Caps and gowns are worn and remarks are given by the President, Provost and Faculty Speaker. Following the ceremony, guests and the campus community are invited to a reception with light refreshments.
Please contact the Registrar's Office directly with any questions regarding degree requirements and diplomas.
For post-season sports schedules, please follow Gettysburg College Athletics.