Our mission is carried out by our student staff. While developing their own leadership skills, this passionate team of students serve campus through providing individual, group and outdoor leadership development experiences. Working with the GLC is a premier student leadership development experience.
Students serve as Outdoor Facilitators (OFs) or Leadership Mentors (LMs). Both OFs and LMs work together to design and facilitate team building programs in classrooms, around campus and on the Challenge Course. Both teams also support the Group Facilitation Fellowship, GLC marketing and communication, and staff recruitment.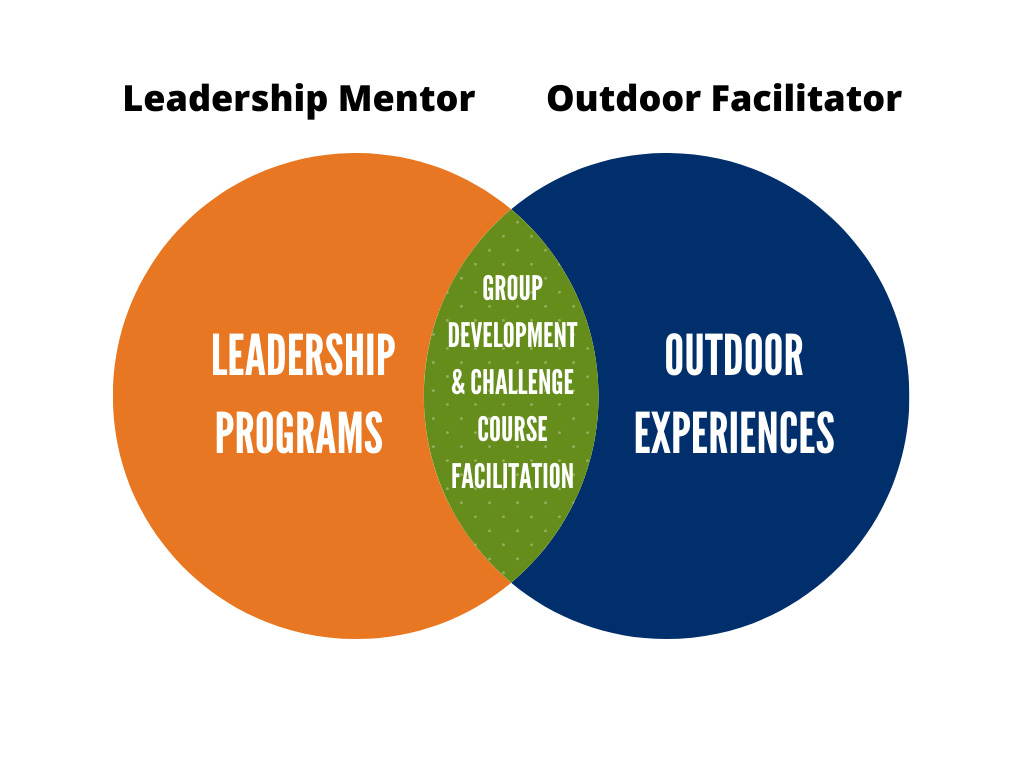 Each team also develops specific skills to deliver unique and high quality programs.
Leadership Mentors serve as learning group leaders for the year-long Leadership Certificate and serve on multiple special project teams.
Outdoor Facilitators deliver Outdoor Trips that include Ascent (the outdoor pre-orientation program) and day to week-long hiking, backpacking, rock climbing and sea kayaking trips and expeditions. Expeditions generally occur during fall break, winter break, spring break and after finals in the Spring.