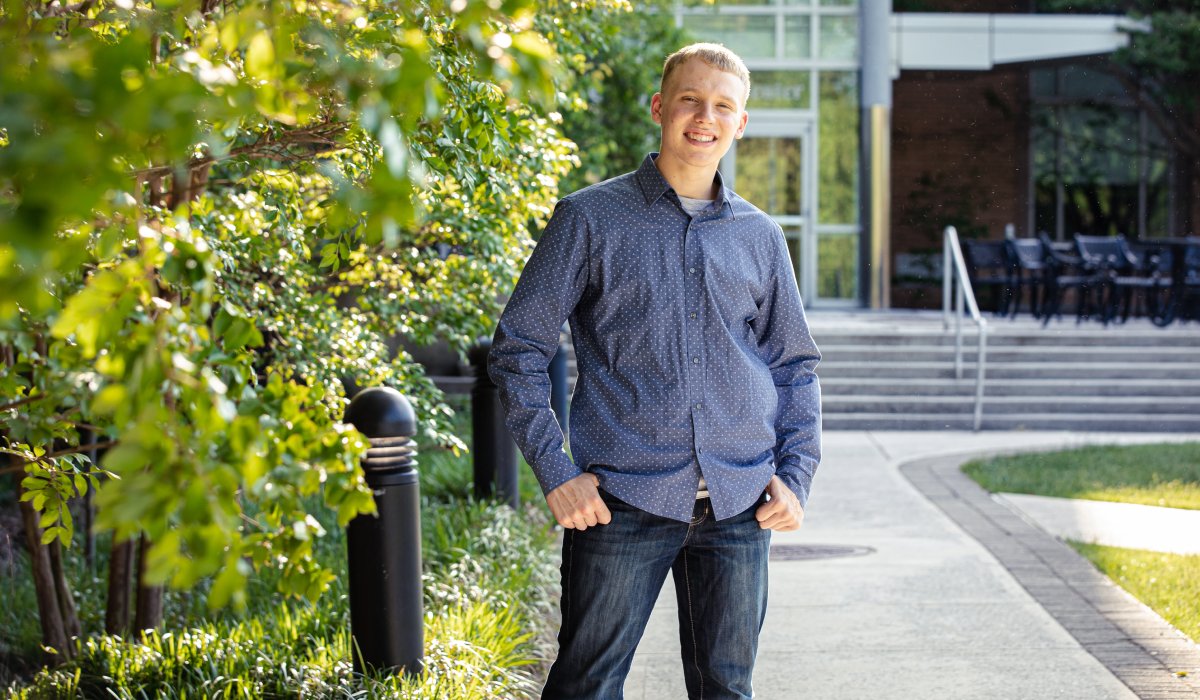 In the fall of 2021, Ethan Clare '25 arrived on campus interested in studying history and political science. While he was unsure of his career path, Clare knew he enjoyed these topics in high school and wanted to explore them further. However, after his first semester of classes, thanks to the breadth and depth of a liberal arts and sciences education, Clare was surprised to discover his fascination with his chemistry course, Chemical Structure and Bonding, which was taught through the lens of thinking about how chemistry applies to your everyday life.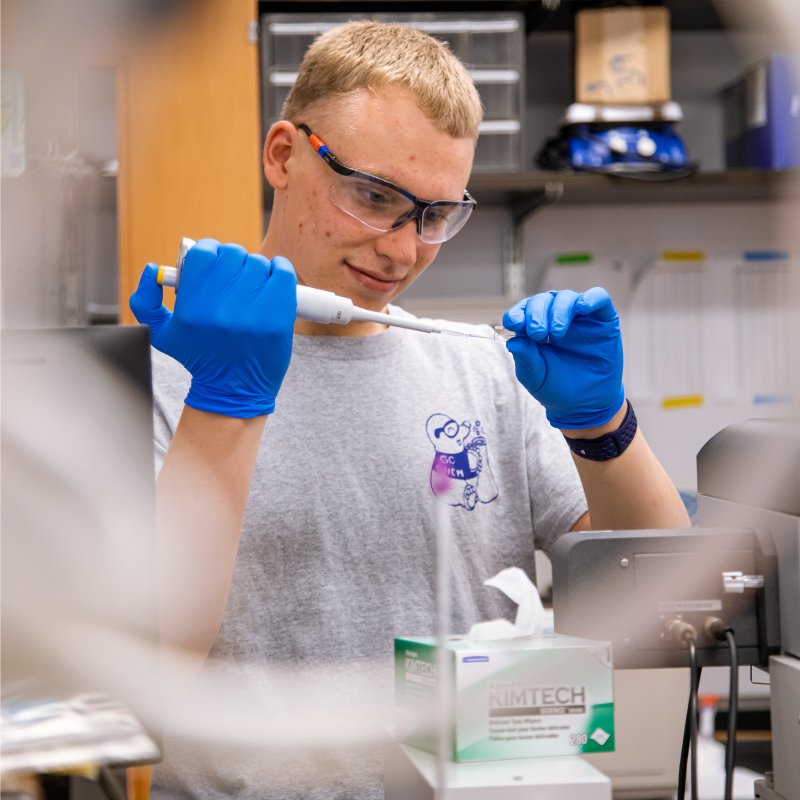 All students at Gettysburg College are required to take a variety of courses covering different disciplines so they can be exposed to ideas and subjects they may have not otherwise investigated. Clare initially enrolled in this course to fulfill the science course with a lab requirement, but later that fall, as he was considering interning at a historic national park over the summer, Clare could also not stop thinking about the Cross-Disciplinary Science Institute at Gettysburg (X-SIG) and its summer research program. X-SIG is a program at Gettysburg designed to help students become research ready, research active, and research connected through interdisciplinary experiences.
After attending an interest meeting and talking with Chemistry Prof. Kate Buettner, Clare applied for the X-SIG summer research program, which he participated in with the help of the Camille and Henry Dreyfus Foundation and a grant from the National Institutes of Health (NIH) to work in Buettner's lab. The Buettner lab researches designed, non-natural proteins, and their interactions with metal ions in pursuit of understanding how protein structure affects function in enzymatic reactions, allowing them to functionalize more sustainable metals. To prepare for his summer research, Clare joined a Chemistry 290 course in the spring of his first year, a quarter-credit course that allows students to work in lab research during the school semester.
"He is the kind of student everyone wants to have—engaged and hardworking," Buettner said. "I am incredibly grateful to have met Ethan, and lucky to get to be here as he finds his way in the world."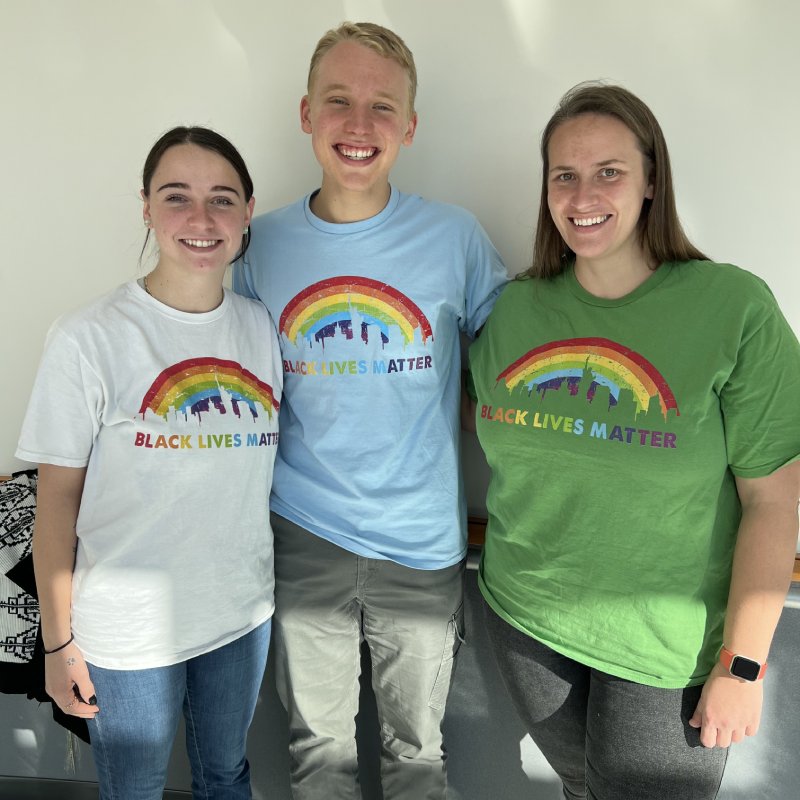 Working alongside Buettner and the rest of his lab, Clare remains dedicated to his work, leading challenging projects as he learned to characterize protein-metal interactions in the lab. He will present this work at the National American Chemical Society meeting this spring.
"She was very accessible if we had questions, which we all had a lot of," Clare said. "But she kept saying over the summer, 'This is your research.' She gave us full range to vary whatever we wanted."
Since then, Clare's involvement in the Chemistry Department and across campus has grown. He currently holds a spot on the executive board of the chemistry club, Sceptical Chymists, and works as a teaching assistant for an introductory chemistry lab. He has since declared himself as a chemistry major, and while unsure about what path he will ultimately take, he aspires for a path of impact, perhaps through a career in environmental chemistry at the Environmental Protection Agency (EPA).
Here at Gettysburg College, more than half of the student body conducts research alongside faculty before they graduate. Our first-class faculty not only teach, but also mentor and inspire them to pursue meaningful work, and Clare credits Buettner for putting him on a path to discovery.
Read more about student-faculty research opportunities at Gettysburg College.
By Helen O'Neill '23
Photos by Abbey Frisco and courtesy of Ethan Clare '25
Posted: 01/23/23