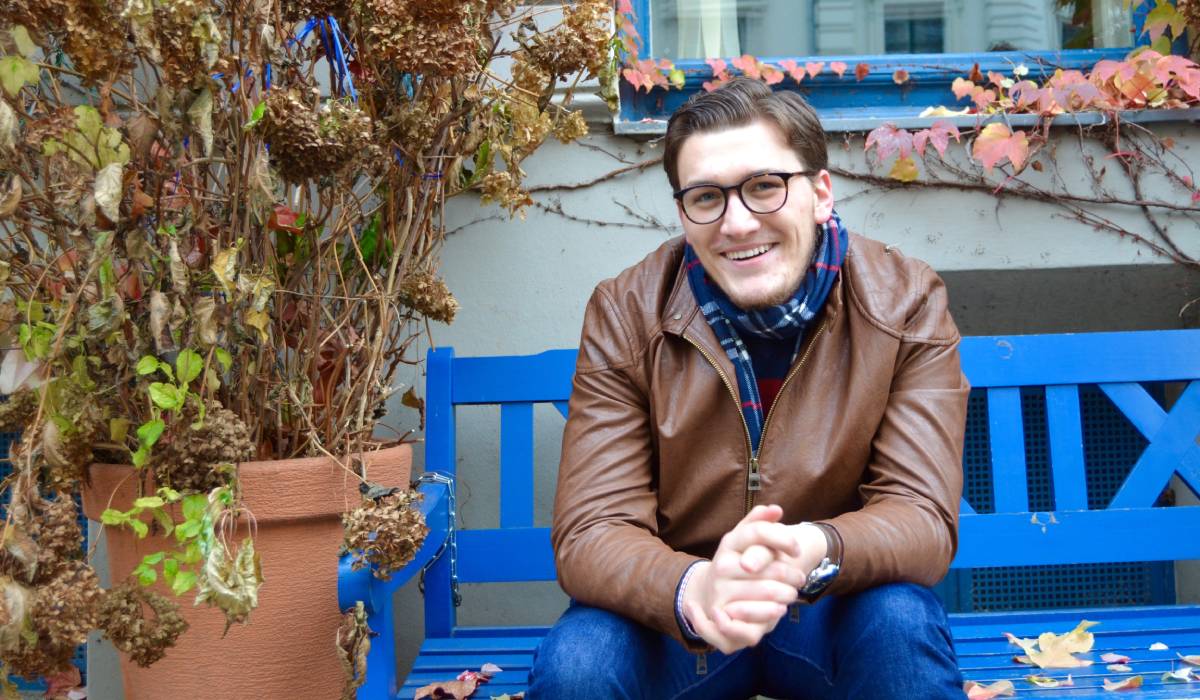 Hi! I'm Logan Grubb '21(he/him/his), a senior at Gettysburg College originally from Hummelstown, Pa. I am an economics and public policy double major and I am also pursuing minors in political science and peace and justice studies.
I am currently serving as one of the senior interns for the Admissions Office this year. As an experienced tour guide, virtual visit ambassador, day visit host, and information presenter, I am excited to begin connecting with the next incoming class of Gettysburgians in this new position.
My academic interests
My research interests of late have explored the intersectionality of public policy, education, and music, and more specifically the impact of community-based music programs on social health and well-being. This summer, I also served as a researcher and author helping Public Policy Prof. Anne Douds compile a new book focused on bold women of the 1950s, using contemporary theories of leadership as our foundation on which to build these stories.
Studying abroad
During the fall of my junior year, I studied abroad in Berlin, Germany. While in Berlin, I was able to fully immerse myself in the language and culture of the city, gaining a real sense of confidence and belonging in a place I now consider to be another home. Aside from being able to intern with the tech startup AtomLeap and mastering the public transportation system, some of the most memorable experiences included seeing Yo-Yo Ma live in concert with the Berlin Philharmonic and visiting more than a dozen Christkindlmarkts (Christmas markets) during the winter season.
Campus involvement and leadership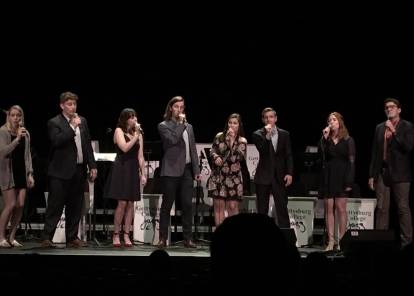 Outside of the classroom, I maintain a diverse schedule of extracurriculars while continuing to develop my passion for performing through the Sunderman Conservatory of Music. Within the Conservatory, I study as a tenor under the tutelage of Sunderman Prof. Susan Hochmiller and have been a four-year member of the Gettysburg College Choir and Camerata, having served as the treasurer-secretary for these two ensembles. My favorite memories from choir include exchange concerts with local schools while on tour in Puerto Rico, regular performances at the president's house for distinguished guests of the College, and most notably, having the unique opportunity to perform the live premiere of Sunderman Prof. Avner Dorman's latest chamber opera during my sophomore year.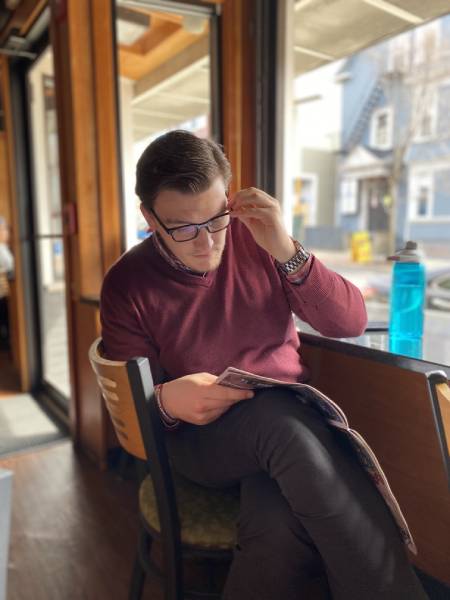 I also maintain active leadership roles around campus, especially within the public policy program. As the digital media fellow in this department, I help bring faculty, student, and alumni perspectives into the continued growth of this major, as well as organize events to connect students with policy experts. I am a founding member of the Public Policy Student Council, an advisory group that helps oversee and steer the development of the public policy program. Most recently, I became the co-founder and co-editor-in-chief of the Gettysburg Journal for Public Policy, the newest academic journal on campus, which provides undergraduate students the opportunity to have their original policy-focused research undergo a peer review and be published. I have participated in several programs through the Eisenhower Institute, having also moderated several industry expert panels.
Other roles I have held on campus include house leader of Harmony House, Honor Commission member, and Student Conduct Review Board member. I am also an active, four-year member of the Gettysburg College chapter of College Democrats, having previously served as the club's treasurer, helping organize "Get Out the Vote" campaigns with record participation among registered voters on campus.
I look forward to meeting prospective students this year and hope to serve as a helpful resource throughout the college admissions process!
If you would like to reach out to me with any questions, feel free to email me at grublo01@gettysburg.edu. I'm excited to talk to you!
By Logan Grubb '21
Posted: 09/09/20