Report an incident
Report an incident of sexual misconduct through the Office of College Life.
How to report
Learn about the process for reporting an incident of sexual misconduct.
What's with the Green Dot?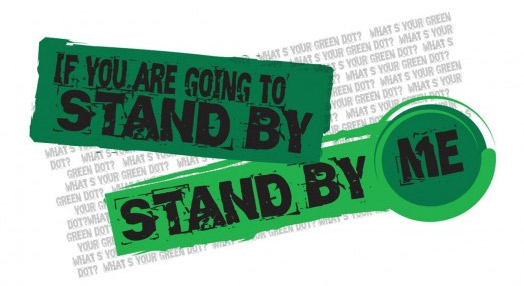 Visualize for a moment that unforgettable image of small red dots spreading across a computer-generated map of the US, symbolizing the spread of some terrible epidemic, with each tiny red dot representing an individual case. With disturbing speed, the three or four single dots multiply and spread until the whole map emits a red glow comprised of thousands of tiny dots.
Now imagine for a moment a map of Gettysburg College. Each red dot on this map represents an act of power-based personal violence (relationship violence, sexual assault, or stalking)- or a choice to tolerate, justify or perpetuate this violence. A red dot is a rape, a hit, a threat, a statement that justifies or minimizes the violence, an individual choice to do nothing in the face of a high risk situation. It's hard to know exactly how many red dots are on our map at any given moment - but we do know there have been enough red dots to create a culture that sustains far too many victims of violence.
Now imagine adding a green dot in the middle of all those red dots on our map. A green dot represents any behavior, choice, word, or attitude that promotes safety for all of us and communicates utter intolerance for any form of violence. A green dot is pulling a friend out of a high risk situation, responding to a victim-blaming statement with words of support, posting a message on Facebook, coordinating a training for your student organizations, displaying an awareness poster in your office, wearing your green dot gear, striking up a conversation with a friend about how much this issue matters to you, writing a paper, SURGE post, or giving a speech on violence prevention... A green dot is simply your individual choice at any given moment to make our community safer.
If most of us choose inaction, if most of us choose to close our eyes to this issue, if most of us choose apathy and indifference, then the red dots remain...and continue! If we do not begin replacing moments of violence and inaction with moments of support and safety, then we will surely continue to have our friends, partners, students, colleagues and classmates become victims. That is not OK. That must not be OK with any of us.
The power of Green Dot is simple: Red dots bad. Green dots good. You decide.