Sociological Research
A vital part of the major in sociology involves learning and practicing the methods of sociological research, and we offer a variety of opportunities for students to conduct research. All sociology majors take at least two research-methods courses. Beyond that, many students do independent research, Honors research, and collaborate on the research projects of their professors.
It is not uncommon for students to co-author research publications or present their work at sociology conferences. And hands-on experience with research gives you a significant competitive advantage when you apply for a job or graduate school.
Some Recent Student Research Projects in Sociology
The Americanization of Denmark: Conceptualizing the Globalization of Culture
Chinese Identity in Singapore
Expectations of Possible Relationships: Romanian Online Personal Ads
Exploring the Various Influences of Alcohol Consumption and Drinking Patterns
Historical Views on Capital Punishment
HIV/AIDS Among the Elderly
Online Marketing of Sex Stores
Safe Space Groups for GLBTQ Students: Are They Effective?
The Socialization of Police Officers
A Statistical Report on Homicide and Related Factors in America's 100 Largest Cities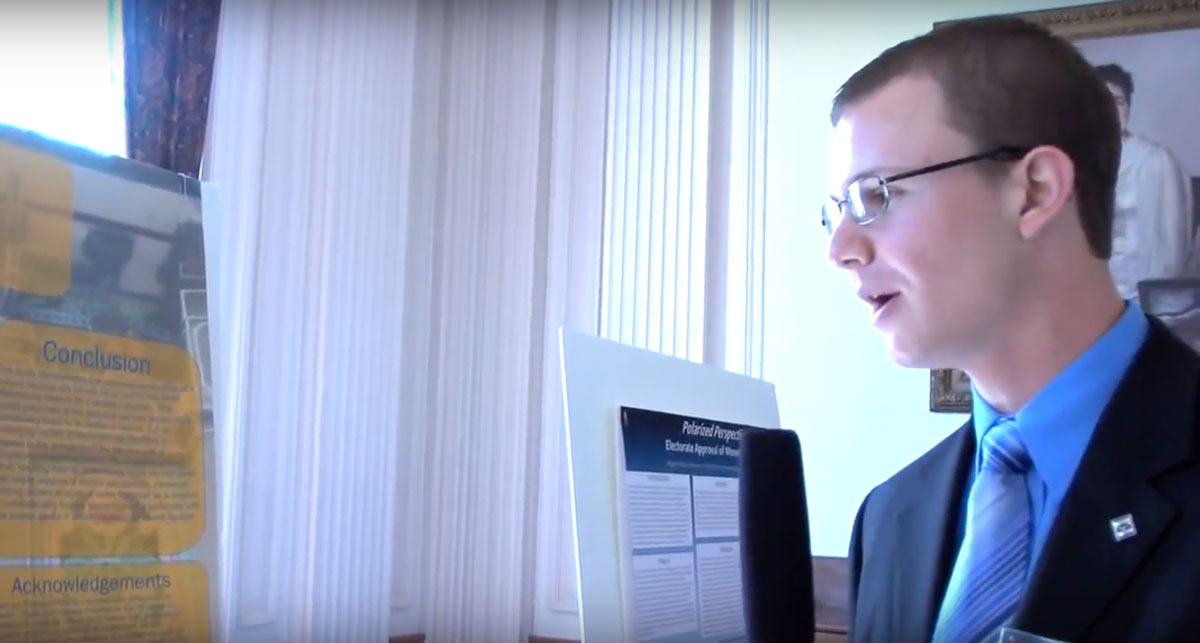 Sociology majors and minors have presented their research at Gettysburg College as well as regional, national and international conferences. Some examples of these meetings include Eastern Sociological Society Annual Meeting, The Annual ASIANetwork Conference, The Undergraduate Asian Studies Symposium (Marietta College, OH), The Society for Scientific Study of Sexuality Annual Conference, and the International Colloquium on Tourism and Leisure (Thailand).
Students interested in conducting research should first contact their advisor or an appropriate faculty member to discuss a research plan and agenda. Competitive summer funding for student research is available through the Kolbe Fellowship program. Students should consult the departmental Institutional Review Board (IRB) guidelines and submit an IRB proposal before beginning research.