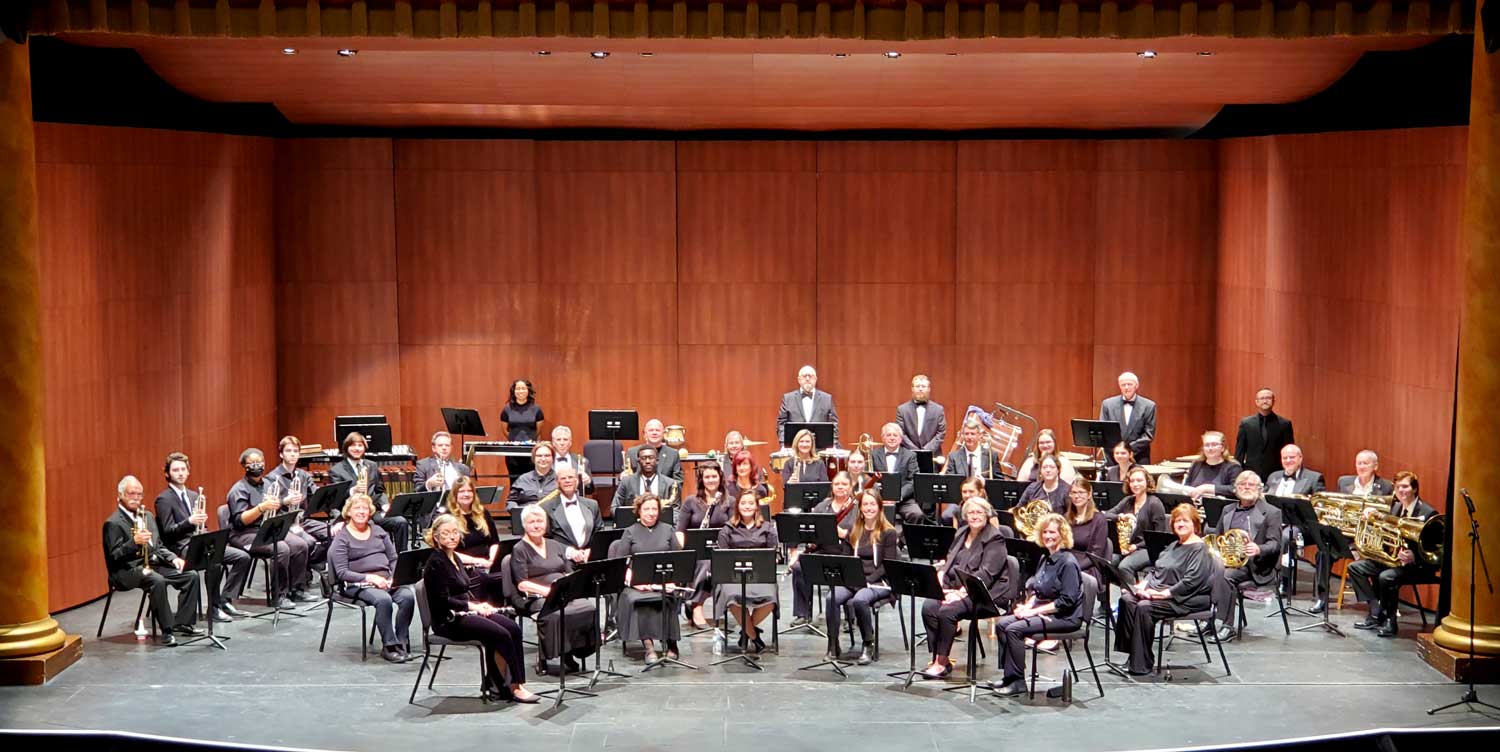 The Sunderman Conservatory Symphony Band meets in the Spring semester and is conducted by Dr. Russell McCutcheon and Dr. Steven Marx. This non-auditioned ensemble features a mix of students and other performers from the college and greater Gettysburg area.
The Symphony Band at Gettysburg College has long been an ensemble where all Gettysburg College students can continue their participation in making and creating music. We are committed to the idea that music and performance is a lifelong endeavor and welcome community members to our ensemble.
Membership
There is no audition required for membership in the Symphony Band. Musicians will perform a short placement hearing at the opening welcome meeting; there is nothing to prepare in advance. All interested musicians will be accepted.
Open to all Gettysburg College students, faculty and staff as well as community musicians from the greater Gettysburg area. Also open to high school musicians with director recommendation.
To join, simply come to the opening Welcome Meeting on Monday, January 22, 2024 from 7:30p – 9:30p in the Majestic Theater. Bring your instrument if you have one, or let us know you need to use a college-owned instrument. All course registration for Gettysburg College students will be done at this meeting.
Rehearsals
Spring semester only; Monday evenings from 7:30 p.m. - 9:30 p.m.
Concert: Winds of Spring
Sunday, April 14, 2024
3:00pm | Majestic Theater