When the COVD-19 pandemic curtailed choral singing at Gettysburg College, we pivoted to virtual choir recordings. Each of the choirs was preparing music on themes of hope and empowerment. Little did we know how poignant these pieces would become when we couldn't perform together.
Virtual Choir Project Video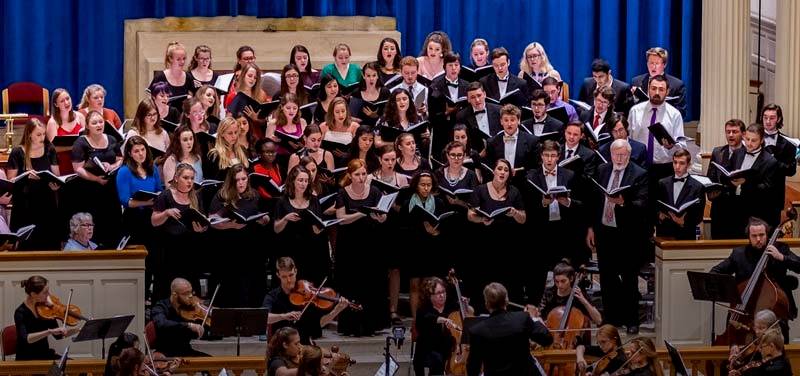 The singers recorded in their homes—in bedrooms, bathrooms, closets, and kitchens—singing into computers or cellphones. We asked singers to offer pictures that represented themselves or how they felt about this music, and we used those images to accompany the video.
The video above is a "concert" that includes all four pieces. Links to standalone versions of each piece appear below.
R. Gatsnahos after Donne, Music by Troy D. Robertson
© Copyright 2016 Hinshaw Music, Inc.
administered worldwide by Fred Bock Music Company, Inc.
All rights reserved. Used with Permission.
by Kinley Lange (Used with permission)
(directed by Austin Nikirk '20)
Music by Melissa Dunphy, poetry by Nikita Gill
(Used with permission)
Music by J. Fred Coots, words by Sam M. Lewis
arranged by Paris Rutherford
(Used with permission of Toy Town Tunes, Inc. (ASCAP) and John F. Coots Jr. Trust Music (ASCAP) and Round Hill Music)
The Virtual Choir project was directed by Robert Natter at Gettysburg College