Gettysburg College is ideally located between several major metropolitan locations and is mere steps away from the iconic battlefields that shaped our nation's history. Our location provides both a lively local atmosphere and close proximity to Washington D.C., Baltimore, Harrisburg and Philadelphia – just one of many ways that we are able to offer big-city resources while maintaining our small-town charm.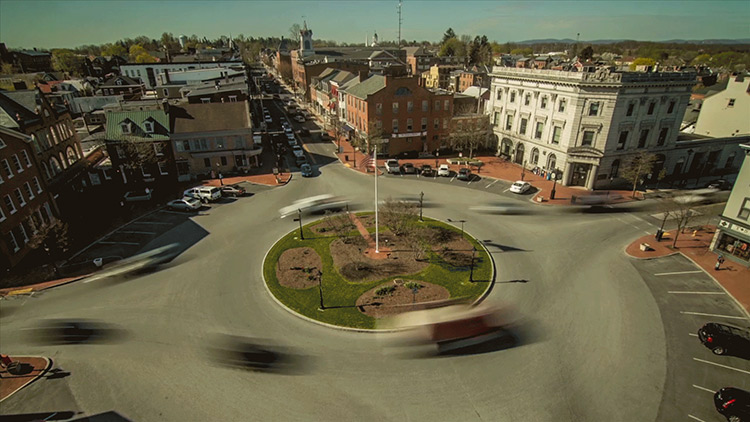 Gettysburg students love to take advantage of everything the area has to offer, whether it's hanging out at the College's on-campus night club, The Attic, going to Midnight Madness at the dining center, hitting the slopes at Ski Liberty, or doing some shopping at the Outlet Shoppes at Gettysburg.
Around Gettysburg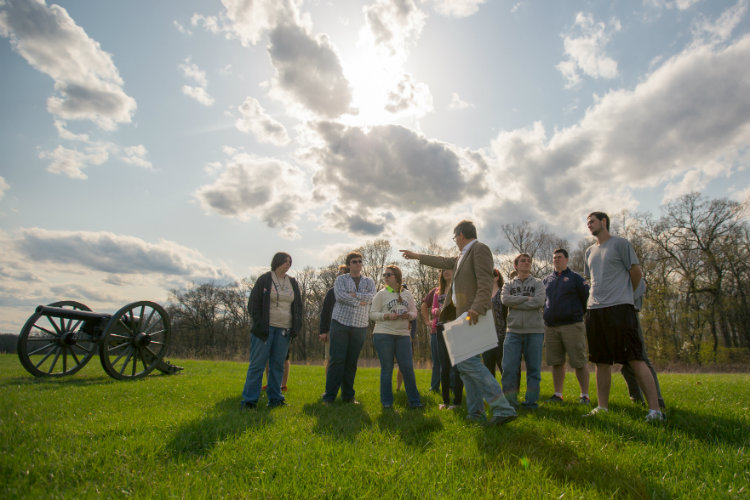 Beyond the Battlefield
The College's Civil War Institute works to engage students, scholars, and general audiences alike in the evolving understanding of this town's place in history.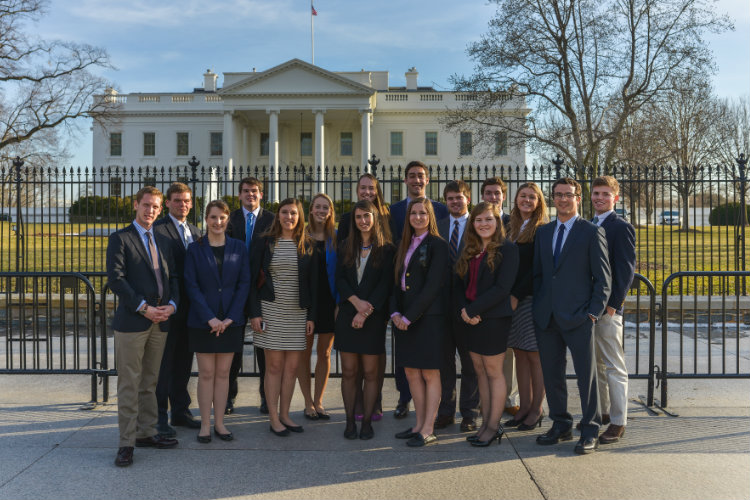 An All-Access Pass
Dwight Eisenhower had a long and loving relationship with our town and College, a relationship that lent itself to the formation of the Eisenhower Institute.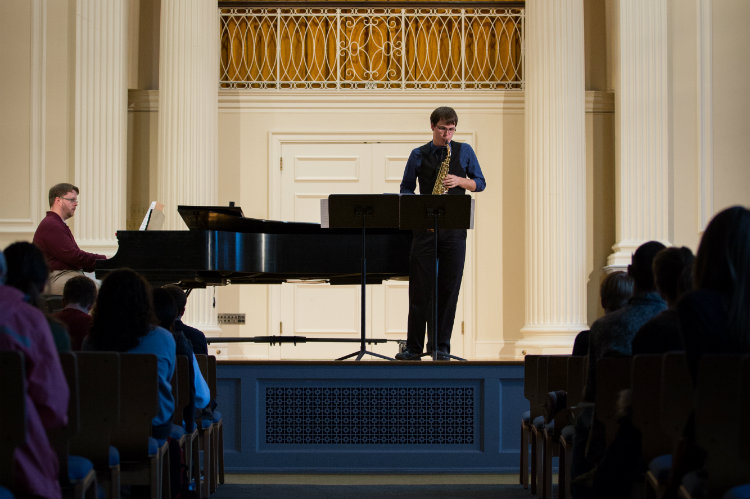 Attention to the Arts
The Gettysburg College's Majestic Theater – is located just a few blocks from campus and shows an array of live performances, including performances from our own Sunderman Conservatory of Music.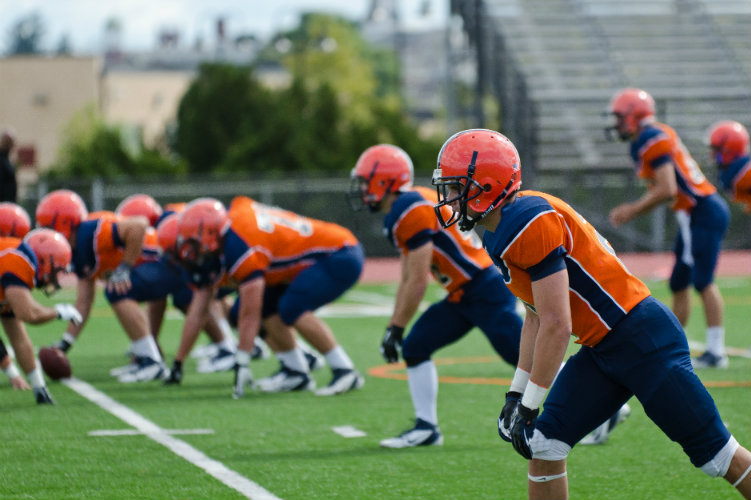 Sports Galore
Cheer on one of our 24 varsity sports teams at our athletic facilities that are among the best in Division III.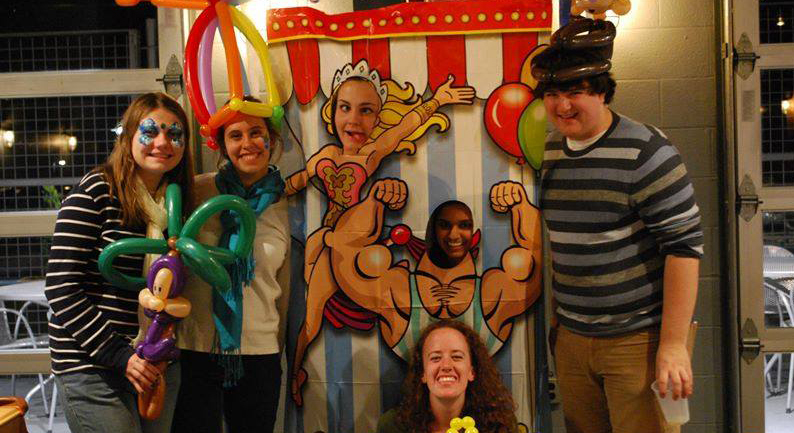 A Taste of Gettysburg
With great restaurants, farmers markets, and wineries, Gettysburg has become a culinary destination, all within walking distance from campus.
Beyond Gettysburg: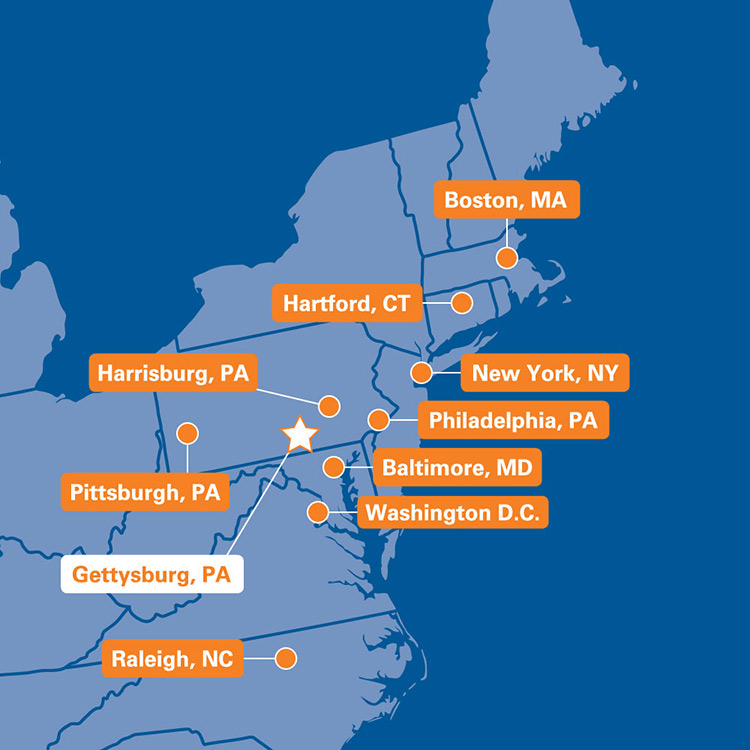 Washington, D.C. (80 minutes)
Enjoy the Smithsonian Museums and National Art Gallery, panda watch at the National Zoo, and take advantage of the other attractions located in the nation's capital.
Baltimore (60 minutes)
Tour the Inner Harbor and National Aquarium, check out a Ravens or Orioles games, and more.
Hershey, PA (60 minutes)
Stop by the Sweetest Place on Earth, home to Chocolate World and more than 60 rides and attractions, including 13 roller coasters and a water park, at HersheyPark.
Liberty Mountain Resort (20 minutes)
Spend a winter afternoon skiing, snowboarding, or snow tubing at Ski Liberty.