Your first year at Gettysburg College brings endless excitement.
With an abundance of opportunities in and out of the classroom, you will have the opportunity to shape your own path, starting on day one.
Former first-year Gettysburgians can help guide you in the right direction, ensuring you make the most of your unique experience. When facing a new endeavor, it's key to be confident, while remembering to remain true to yourself.
"Don't forget to do what makes you happy in the moment," said Nicole DeJacimo '22. "Eat that Servo cookie, go to paint night at the Attic with your roommate, or relax on Stine Lake just listening to the fountain and watching the Ultimate Frisbee team practice."
Make your journey yours.
Make the most of your first year at Gettysburg College
Ignite your curiosity with opportunities beyond the classroom, explore new interests to discover your potential, and dedicate your time to newfound passions. Determine your path to success by finding a niche unique to you.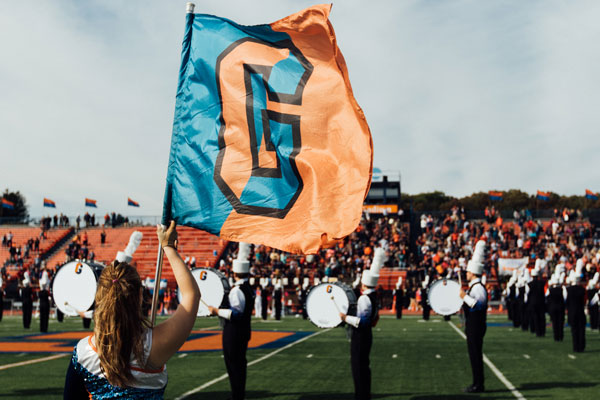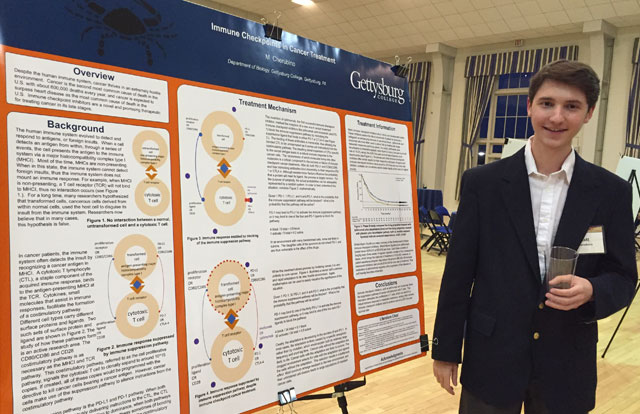 Matthew Cherubino '22
Major:
Biochemistry and Molecular Biology
First-year activities:
American Cancer Society at Gettysburg College, CAFE Symposium and Celebration presenter, WellSpan Gettysburg hospital volunteer, Christianity learning, and science research.
In his words:
Matthew Cherubino '22 aspires to be a researcher in the medical field. He has completed work for the National Center for Biotechnology Information (NCBI) and conducted research that has already been submitted for publication in the Cupola. "Students at Gettysburg College have diverse definitions of what it means to 'make the most' of their time," he shared. "Whether it be social, academic, athletic, artistic, or other, starting strong and starting early are attractive, if not required, qualifications."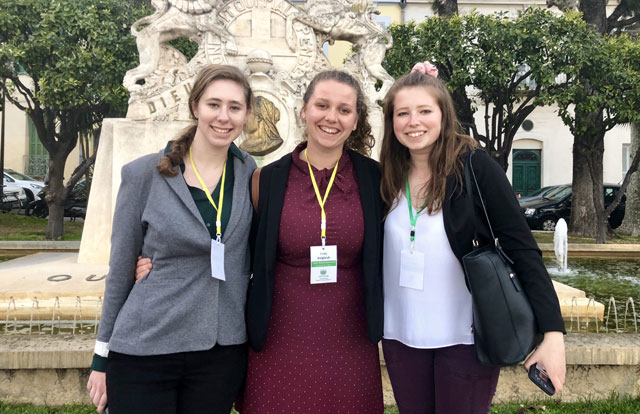 Emily Dalgleish '22
Major:
Undeclared
First-year activities:
Admissions tour guide, Casa de la Cultura volunteer, College Democrats student senate representative, Eisenhower Institute, Garthwait Leadership Certificate program, Model United Nations delegate, women's club rugby, and two internships.
In her words:
Emily Dalgleish '22 quickly filled her calendar with academic and extracurricular activities that were both familiar and new. "I had to learn to trust myself [and] give myself room to make mistakes," she said. "Your first year in college is such a unique and special time. It is a chance for you to learn who you are living on your own, find people you click best with, discover new passions and hobbies, and broaden your world views. Take all the opportunities you can, even ones that are outside of your comfort zone, because there aren't many other periods in your life that provide as much freedom."
Nicole DeJacimo '22
Majors:
First-year activities:
Audeamus, Amnesty International vice president, Eisenhower Institute's Decision program, El Centro tutor, Ethics Club social media chair, Gettysburgian assistant news editor, and Sherfy Battlefield Garden volunteer.
In her words:
A native of Point Pleasant, N.J., Nicole DeJacimo '22 wanted to broaden her horizons in college, and Gettysburg College allowed just that. "I began to realize how much of an impact I can potentially have on society since joining the Gettysburg community," she said. "Through experiences such as the Eisenhower Institute, El Centro tutoring, Sherfy Farm, Amnesty International, and writing for the Gettysburgian, I am able to use my skills and passions to make a mark on campus and hopefully one day, nationally."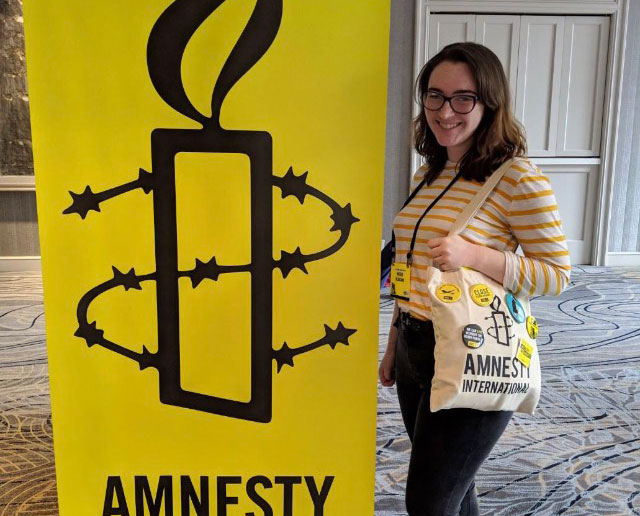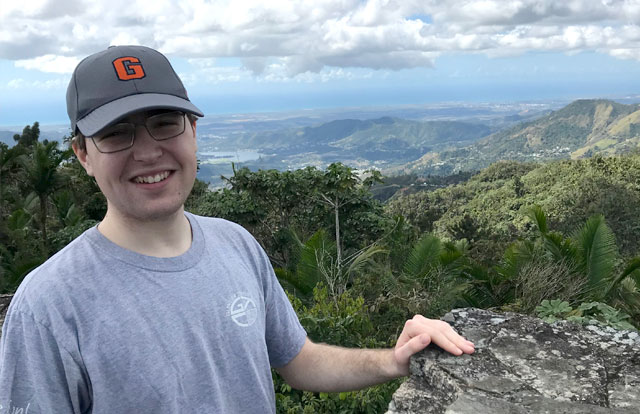 Alexandros Economou-Garcia '22
Majors:
Environmental Studies and Political Science
First-year activities:
Campus Activities Board's (CAB) Live Music Committee, El Centro tutor, Latin American Student Association, Model United Nations, Mosaic Pre-Orientation program, and Puerto Rico immersion project through Center for Public Service.
In his words:
Alexandros Economous-Garcia '22 said his first year at Gettysburg helped shape his future and allowed him to gain more global perspectives. Because he stepped out of his comfort zone, he was able to learn about the resilience of Puerto Ricans through sustainable tourism models. "I believe that for someone to really learn about the world around them, they need to see it through other perspectives and see it for themselves," he said. "Having the opportunity to travel to Puerto Rico with the Center for Public Service, I was able to find a hidden passion of mine, which was learning the language my mother and her family speaks."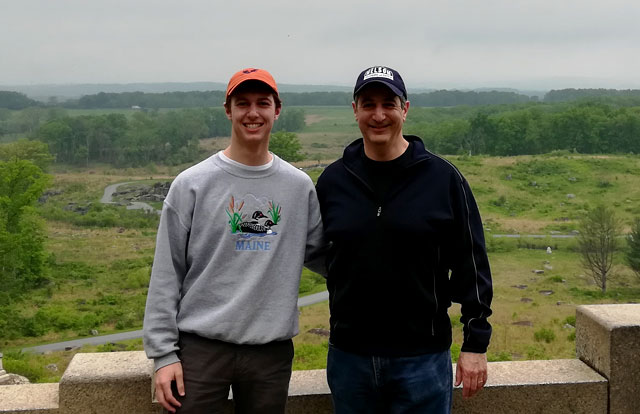 Samuel Jagolinzer '22
Majors:
Undeclared
First-year activities:
Ascent, Gettysburg Recreational Adventure Board (GRAB), and Model United Nations.
In his words:
Samuel Jagolinzer '22 considers the abilities to take risks and accept failure when facing something new as two invaluable skills. His initial Ascent experience allowed him to take on new challenges and led to his desire for a double major in mathematical economics and philosophy. "For all that Gettysburg College is, it is foremost to me a safe place to exit one's comfort zone," he said. "At Gettysburg, all are pushed to take as many chances as possible, and if they fall, to simply get back up and dust themselves off. It is this attitude of the institution that has so far inspired me."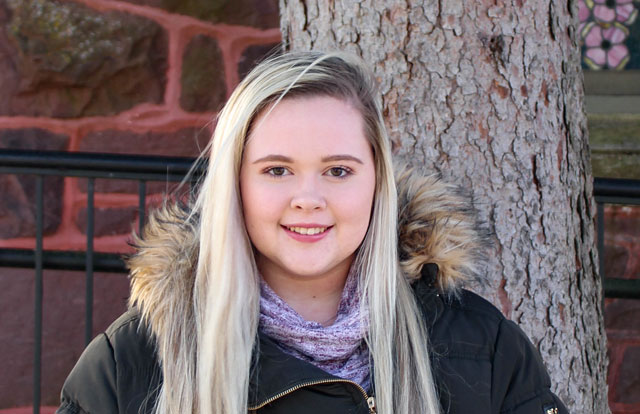 Taylor-Jo Russo '22
Majors:
Philosophy and Psychology
First-year activities:
Admissions tour guide, CAFE Symposium presenter, Center for Public Serviceand Office of Multicultural Engagement student employee, Eisenhower Institute, Gettysburgian, Her Campus, and Honor Commission.
In her words:
Taylor-Jo Russo '22 defines herself as someone with many passions. She made it her personal goal to take advantage of all the opportunities she was given, including a research assistant position with the psychology department this fall. "It is important to make the most out of your first year because it sets you up for a successful college journey. However, it has to be your journey. My best advice would be to focus on what you want to do for you. If, by the end of the year, you can say you did that, then not only can you consider that you made the most of your first year, but through the continuation of your own unique journey you can also consider yourself a successful Gettysburgian."